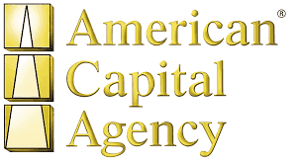 In November American Capital (NASDAQ:ACAS) outlined a detailed reorganization plan that would separate the company into two entities. While separations and spin-offs are somewhat regular occurrences these days, the announcement by American Capital was not received well by shareholders.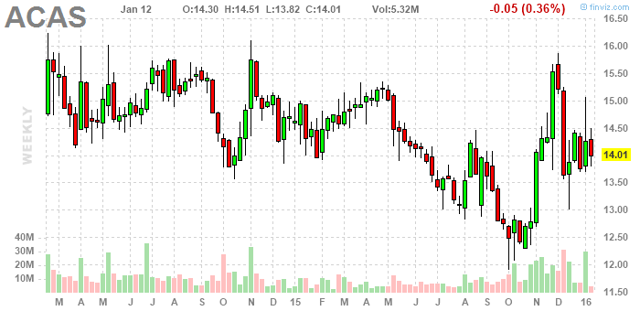 Click to enlarge
American Capital separation plan
ACAS' 3Q earnings call had comments where discussed its plan for the separation of American Capital Income (ACAP), which would become a newly created business development company and American Capital (ACAM), which would continue as an asset management company.
Some of the notable highlights from this call included a $0.09 increase to ACAP's NAV - finishing the quarter at $20.44, as well as an 18% increase in net operating income per share from the previous quarter. At the same time, management outlined the new structure for the ACAM business which would hold REITs, private funds and BDCs, including the newly formed ACAP. A bit convoluted, I'll admit that. Here is where things get interesting.
Activists at the gate
A few weeks after the earnings release from American Capital, Elliott Management, led by Paul Singer, reported an 8% stake in the company and raised concerns over management's plan for the separation. Elliot Management communicated a five step plan to ACAS that would better unlock shareholder value for the firm along with an entire website devoted to its plan for a "Better ACAS."
Elliot Management's plan for ACAS was focused on enhancing the oversight of the board of directors, more strategically reviewing the company's portfolio allocations and engaging outside advisors for a more comprehensive analysis of value creation alternatives. The firm's main concerns questioned the overly exorbitant management fees paid for underperforming investments that would only be further enhanced by the new business structure under which ACAP would be managed by ACAM.
In December, activist investor, FultonView also came out in further opposition to American Capital recommending a short position and urging for increased investment transparency due to inflated asset valuations. FultonView's perspective was also that management fees were exorbitantly high in comparison to investment performance and a more comprehensive governance structure was needed for improved shareholder value.
Giving into activists
In November, American Capital released plans that followed suit with suggestions from activist investors. The company said it would be undergoing a comprehensive strategic review of its business in partnership with Goldman Sachs and Credit Suisse - the market rejoiced.
Its plans for strategic review also included the formation of an independent board committee that would direct the strategic analysis. The new comprehensive review of the firm's strategic alternatives would still include its current plan for separation of the ACAP and ACAM businesses.
Now - for what the market might be overlooking at bit. This week, ACAS said it had discarded plans for a separation and instead reported it would now be open to solicitations from bidders for all or part of the firm's business with the bidding process directed by Goldman Sachs and Credit Suisse. After the first phase of the strategic review management has agreed through analysis with external advisors that greater shareholder value can potentially be more fully realized and achieved more quickly through an external bidding process.
There's value to be had here
After the recent announcement, shares of ACAS fell a couple percent. But net-net, this is a positive, where we reduce the convoluted situation of a separation - the big risk being finding a buyer. At this point, American Capital will is open to potential bidders for all or part of the firm's business and a reorganization plan which now is expected to include external management is likely to ensue. For investors it is unclear as to how much the firm will be worth in whole or by individual parts however if assessments from Elliot Management are accurate, the upside is greater than $23 per share. Yet, the shorts are adamant that this thing has some gross corporate governance issues. We remain on the sidelines, but in the least, won't be betting against Elliott and Paul Singer.
Disclosure: I/we have no positions in any stocks mentioned, and no plans to initiate any positions within the next 72 hours.
I wrote this article myself, and it expresses my own opinions. I am not receiving compensation for it (other than from Seeking Alpha). I have no business relationship with any company whose stock is mentioned in this article.