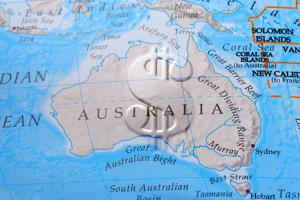 Australia seems to be positioned for a second year of negative returns; the ASX200 has declined 18% since the peak last year on 27th of April. With the impact of monetary policy diminishing the country is badly in need of fiscal stimuli to help with the transition underway. A packed political calendar is not helping the situation as a September Federal election is coming up. The main problem, of course remains weak resource earnings weighed down by China and global supply/demand. Global growth fears as we all know by now are still not helping with a recovery. Since 2010 global growth shocks have become the norm and at the same time Australia's housing market hit a peak mostly due to oversupply. Banks and resource sectors face headwinds for sure with tighter regulation.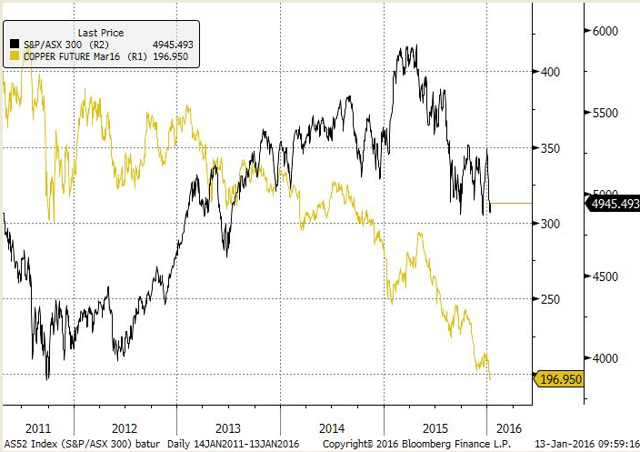 Click to enlarge
Recently the monetary easing fueled stronger job growth along with sentiment following the leadership transition which helped mask the housing market weakness. RBA Governor Stevens has adopted a more optimistic tone since November. The board of RBA mentioned the prospects of an improvement in economic conditions that firmed a little over recent months. Great employment figures across October and November have supported their convictions.
Fed tightening, of course, causes concerns among most investors as to whether tighter fiscal conditions could lead to shifts in capital flows and risk attitudes. However, in case of Australia, the continent mostly saw M&A inflows in the last 3 months. Some economists & commodity strategists see a year of respite ahead for commodities. Along with some help from mainland China this could very well to be the case, as China opens up markets and reforms it has also adopted a currency weakening stance which seems to be helping exports in the short run.
China's exports rose in December suggesting that the weakening Yuan might be helping the nation's competitiveness after all. Overseas shipments increased 2.3% in Yuan terms from a Year earlier, that compares with a 3.7% drop in November. The Yuan traded in Hong Kong headed for the biggest five-day gain on record as China's central bank steadied the currency's fixing and intensified efforts to curb outflows which took the five-day advance to a 2.1%
If China pulls through these next few weeks to stabilize the economy and flows, this year could turn out to be a year in which commodities finally see some demand. Together with elections, M&A flow and a loose monetary policy, the Australian stock market could actually pull through quite strong in 2016, even though most analysts expect it to be a weak year for Australia.
Conclusion: After the horrible start to this year, stabilized Chinese markets could mean a strong correction for Australian assets given the underlying strength and low interest rates. M&A flows have been strong and with almost 5 year low interest rates a stabilization in China and some strength in commodities could mean a pickup in earnings growth finally. The best way to play this angle would be to buy Australian market ETFs, MSCI Australia ETF (NYSEARCA:EWA), SPDR MSCI Australia Quality Mix ETF (NYSEARCA:QAUS), IQ Australia Small Cap ETF (NYSEARCA:KROO) or Currency Hedged MSCI Australia ETF (NYSEARCA:HAUD) as a currency hedged choice.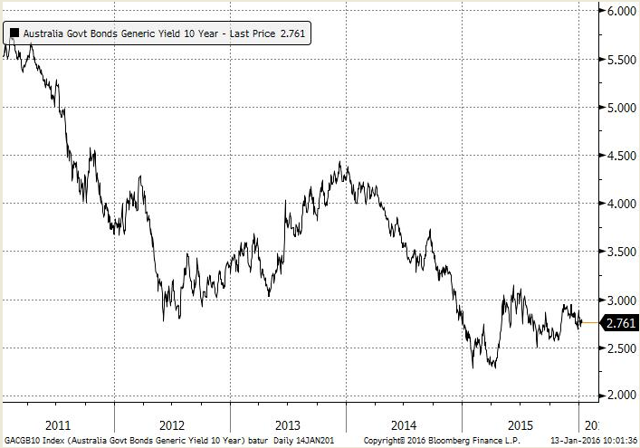 Click to enlarge
Disclosure: I/we have no positions in any stocks mentioned, and no plans to initiate any positions within the next 72 hours.
I wrote this article myself, and it expresses my own opinions. I am not receiving compensation for it (other than from Seeking Alpha). I have no business relationship with any company whose stock is mentioned in this article.