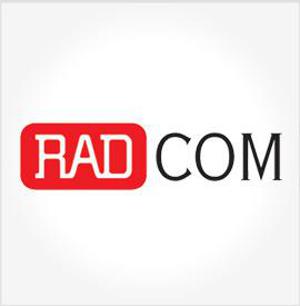 Radcom (NASDAQ:RDCM) held a conference call on Tuesday January 12, apparently because it felt the investing public was not fully appreciating the magnitude of the "groundbreaking win" with a top-tier mobile operator in North America as the stock sold off on the news.
Investors still appear to not be getting it, or are simply heeding RBS' advice to "sell everything but high-grade government debt." Fear is gripping the market with little rational decision-making as investors indiscriminately sell equities. Radcom is not a commodities play, or overleveraged, or trading at a crazy valuation. But Radcom did demonstrate that it has the ability to capture market share in a white hot NFV sector against stiff competition from larger players, implicitly indicating that it has a special product in MaveriQ. And it's earnings are set to grow meaningfully in 2016; for that reason, RDCM shares might actually be a place investors find a respite from destruction in other sectors. Alas, I'm speculating on investor psychology, but I do have a high degree of confidence Radcom will grow revenue, earnings and close more Tier-1 deals in 2016 on the back of the top-tier win and comments from incoming CEO Yaron Ravkaie.
In my view, the risk/reward over the next several years for Radcom is extremely favorable for reasons discussed below. To that end, I don't know where RDCM shares will trade in the next week or quarters ahead, but I'm more confident today than I was a month ago that shares will be meaningfully higher in the future given the key insights delivered on the conference call.
Key Insights
Given the $13 million award secured in May 2015, record 3Q bookings in 2015 and the transformational top-tier win disclosed on January 4, 2016, Mr. Ravkaie described Radcom's backlog as "unproportional" to anything the company has ever enjoyed in the past. This, of course, is the basis for Mr. Ravkaie suggesting to investors that both 2016 and 2017 will be significant growth years for Radcom while also focusing on securing more Tier-1's for continued growth over the long-term and maintaining its technology leadership.
Speaking to technology leadership, the top-tier deal itself indicates MaveriQ is best-in-class at this point after nine months of intensive trials which included other larger players in the RFP process. Moreover, Radcom discussed its MaveriQ technology stack as "future proof" because it allows operators to build on the technology during various evolutions of network architecture from 3G, 4G LTE, VoLTE and NFV which is an important investment consideration for operators in terms of wanting to protect their investments. The most salient point, though, in my mind, came from Mr. Ravkaie's point that technology leadership widens - naturally - as part of the process of learning and refining the software technology as technology is deployed into large networks. To that end, management indicated it plans to invest in R&D and the sales organization to expand the technology edge and to focus on acquiring more Tier-1 anchor customers. Meanwhile, management suggested they are fielding increased calls from potential ecosystem partners which is expected to be a growth driver in 2016, and another indication that technologists in the field are placing their bets on MaveriQ.
Moving to the balance sheet, another interesting comment Mr. Ravkaie made with respect to cash and cash flow in future periods was that it is "unproportional" to levels Radcom has ever enjoyed in the past. Reading between the lines, it sounds like Radcom's top-tier customer made at least some portion or all of the $18 million investment upfront. If that is true, that fact is incredibly bullish for Radcom as this top-tier customer is making a big bet on Radcom and making sure they have the working capital available to perform on the deal and to ensure that Radcom will be a viable going-concern in the future. It indicates to this analyst that MaveriQ is mission critical and is a sticky technology product. We should know more about the cash flow issue either on the February 17, 2016 earnings release, or at the latest, by Q1 2016 results in April.
Finally, in terms of the NFV market itself, Mr. Ravkaie suggested that this top-tier deal could be the beginning of a snowball effect as more operators could accelerate their investment decisions now that a big telecom operator has selected MaveriQ as the leading service assurance platform for NFV. To that point, Mr. Ravkaie also indicated it is normal for leading operators to work with each other to make investment decisions which suggests Radcom could be playing in a winner-take-most market which is another incredibly bullish idea. Because interoperability is important among operators and networks are standards-based, first-mover advantage and a technology edge are very important economic moats in this sector.
Conclusion
It's understandable people would be skeptical given all the negative news perpetuating itself through the global financial press, and now making front page news. But when considering the individual facts of Radcom, all signs point to a very bullish outlook.
Investors might look at Radcom's 2015 numbers and not be impressed given lower revenue numbers for each of the last 3 quarters when compared to 2014. Remember that telecom is an inherently lumpy business [especially for smaller players], but margins continued to expand as Radcom's revenue mix moved steadily to a software-only model. And the lower revenue numbers for the last 9 months also need to be weighed against the fact that Radcom was engaged in 9 months of intensive trials with this top-tier customer to close this groundbreaking deal. Naturally, small companies are resource-constrained. In this case, I'm happy with the result and ROI expected on the 9 month effort, especially after the comments on the conference call.
Could shares trade lower? Sure. Could Radcom "miss" a quarter? Sure. Nothing is certain, especially when managing a significant level of growth, more sophisticated customers and hiring new resources.
But over the long-run, Radcom should trade on the cash flows it can generate at a much higher level of revenue should they close more large Tier-1 deals in the quarters and years ahead. If you think of the valuation in those terms, then there is a very long tarmac for a much higher valuation and share price over the next several years.
Disclosure: I am/we are long RDCM.
I wrote this article myself, and it expresses my own opinions. I am not receiving compensation for it (other than from Seeking Alpha). I have no business relationship with any company whose stock is mentioned in this article.