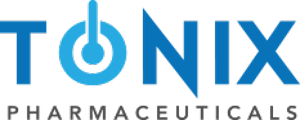 I have been watching Tonix's (NASDAQ:TNXP) stock for much of 2015. The company is focused on CNS indications, and it finally has important catalysts occurring in 2016. Its lead compound for PTSD is particularly interesting to me, given the disease and the long track record of cyclobenzaprine on the market. I personally like to speak with highly specialized experts before important events such as this one. This allows me to evaluate the new information and share the price reactions quickly once released. Below is a proposed interview project plan that I will be executing.
My hunch going into this interview is that there is a large unmet need in the military community. The VA has a variety of numbers on prevalence of PTSD among combat veterans, showing 13.8% for those that served in the Iraq and Afghan wars. With 2.4mm Americans serving in Iraq and Afghanistan since 2004, this means the addressable market just among veterans of the current war is over 330,000 patients. Assuming Tonix can charge $500 per month for TNX-102 SL, the current market potential is nearly $2 billion annually. With a current market cap of just over $100 million, I think success in this indication could drive shares 10x higher.
However, these numbers are not granular enough yet to have significant conviction in the company. Further diligence beyond the epidemiological studies and drug pricing comps is needed to have a strong thesis. It is only with a deeper understanding that I will feel confident buying on market and share weakness, like we have seen at the start of 2016.
Please join me to hear the answers to these questions, and ask your own.
What's The Goal Of The Interview?
I want to get an expert's opinion on the potential for TNX-102 SL.
First, is there a reason to believe that it has a higher-than-average chance of success in the current trials? Forms of cyclobenzaprine have been on the market for a long time, first approved in 1977 for muscle spasms, so there is more known than usual about this compound. Is there any clinical experience that can inform us on what to expect?
Second, I would like to go beyond the headline numbers of PTSD prevalence. I want to get into what barriers may prevent any approved pharmaceutical treatment from becoming standard of care. Are there cultural issues, bureaucratic, or others that will hinder even an effective treatment's potential?
Finally, what are the pricing dynamics for a drug used predominantly by veterans? We hear conflicting things in the media about quality of care at the VAs in this country. Does the expert think the delivery of healthcare to veterans will help or hinder the use of this product if approved?
Who Is The Expert?
A psychiatrist with extensive experience treating PTSD. Publishing research and investigating potential pharmaceutical interventions are important. I would like to speak with an expert that has not exclusively treated patients with non-pharmaceutical therapies. Working closely with military personnel is also very important.
What Are We Asking The Expert Specifically?
During a 30-minute phone conversation, I will be asking the expert these questions, plus any submitted by readers.
Setup and background questions:
Please describe the work you have done to treat PTSD in military personnel.

What current therapies are used, and how effective are they?

What experience do you have with pharmaceutical interventions for PTSD?
General questions:
How is combat PTSD diagnosed? How subjective is this diagnosis, and how much can/do patients push back on it?

Cyclobenzaprine has been available for many years, what do we already know about it for PTSD?

What % of your PTSD patients would be attracted and willing to try a therapy like TNX-102 SL?

Are there cultural hurdles that you think will reduce the willingness of patients to take a treatment like this?

What type of efficacy and side-effect profile would be considered a "home run" in the currently running Phase 2 trial? What profile is "good enough"?

Can you discuss how hard it is to get a new treatment prescribed to your patients who are veterans or on active duty?

The trials are evaluating patients for 12 weeks. How long do you think patients would stay on the drug in the real world setting? Is it a pathway to recovery, or a chronic treatment?
To get answers to these questions and ask your own, join the project for free.
Note From Author:
After spending much of 2015 preparing to launch the new Slingshot Insights' web platform, we have achieved our goal. We are online and ready to help you with your investment diligence needs. This means that I will be returning to writing more routinely about my investments, and research ideas such as this one. I appreciate you taking the time to read my questions, theories, and ideas on the pharma space, and I am looking forward to a fantastic 2016.
Disclosure: I/we have no positions in any stocks mentioned, but may initiate a long position in TNXP over the next 72 hours.
I wrote this article myself, and it expresses my own opinions. I am not receiving compensation for it (other than from Seeking Alpha). I have no business relationship with any company whose stock is mentioned in this article.
Editor's Note: This article covers one or more stocks trading at less than $1 per share and/or with less than a $100 million market cap. Please be aware of the risks associated with these stocks.