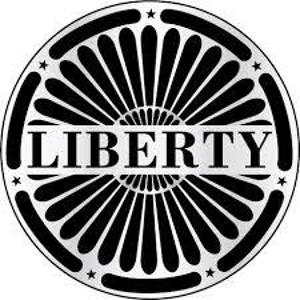 Charter (CHTR) AKA Liberty Broadband (LBRDA, LBRDK)
An investment in Charter is a bet on the dream combo of Tom Rutledge + John Malone. Tom Rutledge was the best cable COO formerly at Cable Vision. He had the highest EBITDA per home pass-through and the highest EBITDA margins in the industry. John Malone was the guy that revolutionized TV. He realized early on that the only differentiator in the cable industry was scale. He was a serial acquirer throughout the late 70s and 80s by rolling up small cable operators and making them operate very efficiently. John Malone also took on a lot of leverage to use as a tax shield for profits. He was also the one that invented the term EBITDA, prior to that, everyone focused on EPS.
John Malone grew TCI to the largest cable operator in the U.S. after taking the helm from Bob Magness. He compounded shareholder return at 30% a year since 1974 till he sold TCI to AT&T.
Now that John Malone is involved in Charter, I believe John Malone combined with Tom Rutledge's operational prowess will once again create TCI 2.0. The only problem this time around is that there's a lack of secular tailwinds behind the industry. There are cord-cutting forces that could make the media side obsolete. The broadband side will continue to prosper, as it's still the best way to deliver internet access to residents. So the hard part is how do you keep customers from cutting cords while paying the bundled price for broadband and cable.
I think this has a lot of potential as penetration in Charter and Time Warner Cable (TWC) are still in the low 40s, and I think it can rise to the mid 50s in 4 years. If that's the case, I think EBITDA in 2019 could be $17.7 billion including synergies. At 8x EV/EBITDA, Charter would be ~$300 per share.
But buying Charter isn't the best way to play this; I think Liberty Broadband or the John Malone vehicle that owns 26% of Charter would be the perfect play. Buying Liberty Broadband will allow me to buy Charter at a 13% discount, and have John Malone on the same side.
Liberty Media (LMCA)
Liberty Media is really a bet on Sirius XM (NASDAQ:SIRI).
Sirius XM is a monopoly radio satellite operator. The reason why this company is attractive is the massive economies of scale this business can generate in the long run. The other reason is that people think satellite radio will eventually go away. I don't have any particular insights as to whether radio will go away completely or not, but for the next 5 years, I don't see it happening.
The big bear thesis is that internet radio will replace satellite radio. This argument is flawed, because in order for internet radio to be viable, there would need to be enough spectrum capacity to allow users to use the bandwidth. According to Verizon's (NYSE:VZ) data calculator, if a user listens to internet radio for 20 mins a day for 30 days a month, it would cost up to $35 in data cost. Let's try and imagine 28 million people doing that, which is Sirius XM's sub base, would carriers be able to handle that?
From a carrier pricing policy standpoint, it's very evident that there's a massive clog issue with spectrum usage. In order for people to be able to stream music, they would take up a lot of the very in need spectrum, the beachfront spectrum properties. Not to mention, in a lot of areas in the mainland, there are a lot of areas where the coverage is spotty making the service very unreliable. The main argument to this bear thesis is that there's a limited amount of spectrum capacity, and carriers would be stupid to allow people to stream radio for free.
If that bear case is flawed, then the only thing stopping Sirius XM from growing its customer base is just operational execution. And I believe with Jim Meyer as CEO and Greg Maffei, John Malone's chief in command, as Chairman, the dual can grow Sirius continuously while rewarding shareholders by buying back shares aggressively.
Fox is the best-positioned company to consolidate the content industry. Fox still has its Sky TV stake, which is around $11 billion and could be used to fund acquisitions in the content space.
With cable operators combining like DTV and AT&T (NYSE:T), and Charter and Time Warner Cable, I see the need for content providers to consolidate. On the other end, Netflix (NASDAQ:NFLX) is growing rapidly, and content providers along with cable operators need to respond quickly or look at extinction.
How can content providers fight Netflix? Simple, stop licensing their content to Netflix in exchange for money. Yes, it might be profitable to do this, but it runs the risk of the business becoming obsolete, and that's not worth any amount of money. Netflix understands that's the big risk factor so it's investing heavily in content to insure that when content providers pull out, it can still offer a very attractive product.
Fox has invested very aggressively over the last few years in sports and news. FS1 now has a very competitive offering relative to ESPN, and Fox News continues to grow loyal viewership. On an average revenue per user measure, FS1 earns about $1 per sub, while ESPN earns over $6 per sub. I think this will help FS1 earn more per user, while simultaneously threaten ESPN's moat of historically dominating the sports broadcasting segment of the media space.
I see live content to be the key differentiator for Fox, and I think if it buys Time Warner, it would be the dream combo. Given that Fox owns a 33% stake in Hulu, and Time Warner owns HBO, a combined Fox and Time Warner could drastically change the media landscape. Fox can offer to buyout Comcast's and Disney's (NYSE:DIS) stake in Hulu, and combine it with HBO and offer a standalone over the top service. This would really crush Netflix. Combined with launching this OTT service, Fox and Time Warner can stop licensing its content to Netflix, which would really damage its product offering.
I think Rupert Murdoch sees that opportunity, so this is really a matter of price.
On top of all this, Fox also owns Star India, which is very valuable. Star India is the biggest content provider in India, and Fox has been investing very heavily in Star India. It's estimated that Star India could generate $1 billion in EBITDA by 2020, and it would continue to grow profitably. This is a very valuable asset that's not being priced in the stock.
For full reports to any of these ideas, please consider subscribing to Hedge Fund Insights premium service.
Disclosure: I am/we are long LMCA, LBRDA, FOXA.
I wrote this article myself, and it expresses my own opinions. I am not receiving compensation for it (other than from Seeking Alpha). I have no business relationship with any company whose stock is mentioned in this article.