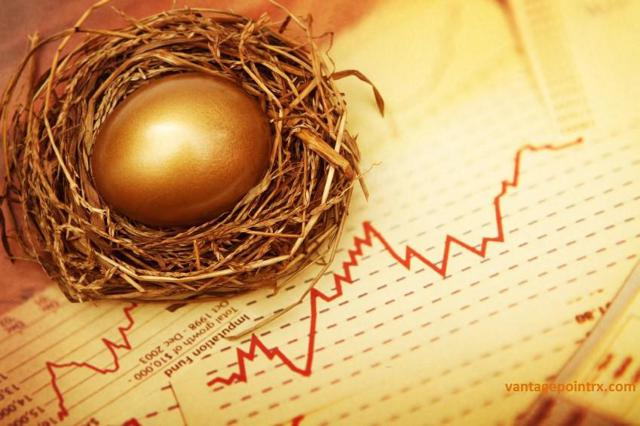 Click to enlarge
When it comes to your nest egg, you want it as large as possible, safe in a well protected nest, and as good as gold for quality and diversity. In this part 2 installment of the "Dividends on Steroids" series, I will explain how and why I added SPDR S&P 500 ETF (NYSEARCA:SPY) units to my new income portfolio. You will learn exactly how using covered option writing boosted income and yield, discounted entry price from the current retail market price, lowered (but never totally eliminated) market risk, and put a shine on the gold quality of the SPY ETF units. The result is the bigger, safer, more gold discounted SPY instead of the fragile shelled, low yield, higher risk, at more expensive share price that all the other SPY buyers ended up with today.
Newest addition:
On Tuesday, 1/12/16, I added the SPDR S&P 500 ETF (SPY) as the newest addition to the Dividends on Steroids [DoS] Portfolio. Why did I pick SPY and why did I do so in the midst of a volatile correcting market with technical weakness and an asymmetric weak upside potential coupled with a possible deep downside ahead? I will answer these questions first and then proceed with a review and discussion of my analysis and pricing choices for fair value, market, Strike, and Premium.
Let me start by reminding all readers that the DoS is an income portfolio. The objective is to preserve capital and maintain a safe and dependable annual income from the dividend and option premium boosts generated from the underlying asset base. History and numerous studies make it quite clear that it is very difficult to beat the broad market indexes consistently over a long period.
Why SPY:
SPY literally is the broad market index and therefore represents the target metric for 98th+ percentile performance much as the US long bond is the standard for "zero" risk in comparing other types and degrees of risk and quantifying the cost of that risk. Nonetheless, it is the long-term average and direction of the broad market that is predictable and manageable, not the momentary, daily, or even annual performance. For periods of 1 year and less, the market in general and SPY in particular can be highly volatile and generate extreme capital gain or loss.
A quick review of the S&P 500 historical performance chart that I presented in Part 1 of this series shows that an investment of just 1 single year in the index has a 77% probability of either 0% or negative returns. The probability of earning a return of 14% by holding the S&P500 for just 1 year is just about a toss up, 51%. The range of 6% to 20% returns for a 1-year investment covers two-thirds of the probable outcomes for such an investment with the remaining one-third of outcomes being higher or lower (note that this chart includes negative returns in the dataset but does not show the probabilities of those negative returns).

Part of the DOS Portfolio goal is to minimize income volatility while maintaining long-term safety of principle. SPY does this by giving us a broad basket of 500 of the world's largest companies. Very few of these collapse and for those, another few show stellar performance. The law of large numbers tends to balance things out, especially when we average over many years, not just one. Turning our attention to the negative outlook probabilities on a 1-year S&P 500 investment, we see that from 1939 to 2003, there were 16 years where the annual return was negative for that 64-year period (25% probability of a negative 1-year outcome for that period).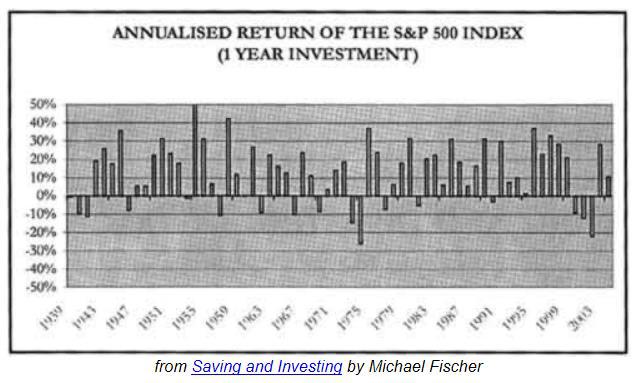 As discussed in more detail in my Tortoise Series, the 2 charts above (and more in the Tortoise series) demonstrate that SPY can be volatile over short terms of 1 or 2 years, but for periods of 20+ years, it has a 100% probability of generating a 10% or greater average annual return. Using a 10+ year holding horizon, there are no negative periods over the 1939 to 2003 span.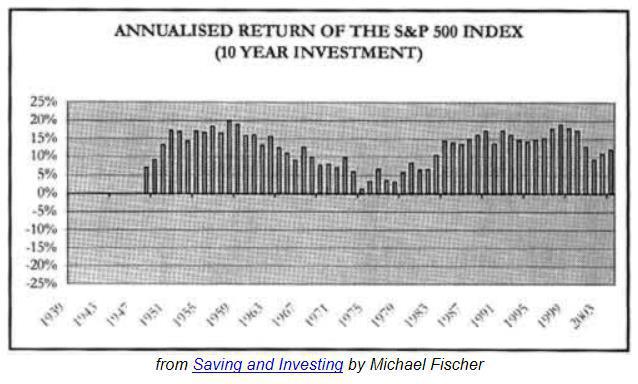 This is why it is so hard to beat the SPY consistently over time. Virtual certainty of 10% average annual returns (12% for 25+ year holding periods) is a record few investments can come close to. Total return is only part of our goal, however. Low volatility for annual income is also important. SPY dividend yields are much more volatile in meeting this goal. Dividend Yields for SPY vary from under 1.0% to over 5.0%, mostly due to price volatility but also in part to dividend instability of the underlying basket of 500 tickers. We insulate ourselves from price volatility upon locking in a share position and cost basis, but we remain sensitive to dividend distribution fluctuations and the 5-year average yield on cost basis of 2.27% is insufficient to provide the needs of most income investors. The current yield of 2.57% is only slightly better, but still falls short of most CFA advisors' 4% target goal, and my own 8% to 12% income yield target for the DOS Portfolio.
In summary, SPY provides a broad basket of 500 of the world's largest and most stable companies. It has a rock solid record of long-term capital appreciation and total return. Very few companies or asset managers are able to consistently outperform SPY. For these reasons, it is the metric against which alternate investment performance is measured. The low income yield (under 3%) can easily be boosted with covered option writing. Boosts to dividends can bring total income yield to 8% to 12% for those not seeking any capital appreciation. l will go into the exact trades at today's market prices to achieve exactly this in the Option Boost section below.
Analysis & Appraisal:
Standard YDP analysis, which I use for most of my dividend income equity appraisal of fair value, is of no use with SPY because it trades based almost completely on the basis of the market price of its underlying basket of 500 index component companies. P/E is one of the popular ways to place a value on the index. This becomes a bit problematic when there is a wide range of forward looking P/E forecasts.
Because SPY has virtually risk free growth when held over extended periods, the standard concept of fair value is of little meaning, often used interchangeably with net asset value [NAV]. As a core holding in my DOS portfolio, I consider SPY a potential buy or hold target any time the market price is at a discount to NAV and the total income yield is acceptable to me (generally 8%+ annual yield when the option boosts are included). This method of determining an entry/hold/exit strategy and pricing combinations for market price, strike price, and option duration and premium are unique to SPY and similar broad market index ETFs.
Technical Chart Analysis:
A look at the price chart for SPY indicates that it is current in a weak technical trend. After peaking back on 5/18/15 at $213.78, shares have fallen 20.25%, currently off about 8% in the past 30 days. Even in the midst of this significant correction, shares remain within the long-term slow rising channel trend of $1.70/month that has persisted for more than 6 years. The macro economic outlook suggests deeper corrections and a potential bear market may lay in the near future.

Click to enlarge
Option Boost Strategies Available:
With the dividend income for SPY at 2.57%, I seek a minimum annualized yield rate boost of 5.43% to provide the 8.0% target. To see if this is available, I begin by examining the "at the money" options. The use of "at the money" options allows me to turn SPY into a pure income vehicle with no capital appreciation potential. I trade away any future upside potential for cold hard premium cash income right now. Using the opening market numbers today:
SPY Market Price: $188.43
Dividend: $4.84 (2.57%)
12/15/2017 Puts for $185.00 @ $21.83 on the 701 day contract.
This almost 2-year contract locks in an absolute income of $2,183.00 for each $18,500 invested. The net gain of 13.38% for the 701-day period on a net $16,317.00 covering cash (after deducting the premium received immediately) is an annualized yield rate of 6.97%.
I prefer a Buy-write using the $188.43 market along with a Call contract leg using the 12/15/2017 $190.00 @ $17.95 premium for a net debit basis of $170.48 provides $1,795 immediate cash per each 100 share round lot. This absolute return of 10.53% calculates to an annualized yield rate of 5.48%. When this option premium boost is added to $4.84 (2.57%) dividend distributions, the total income yield is 8.05%.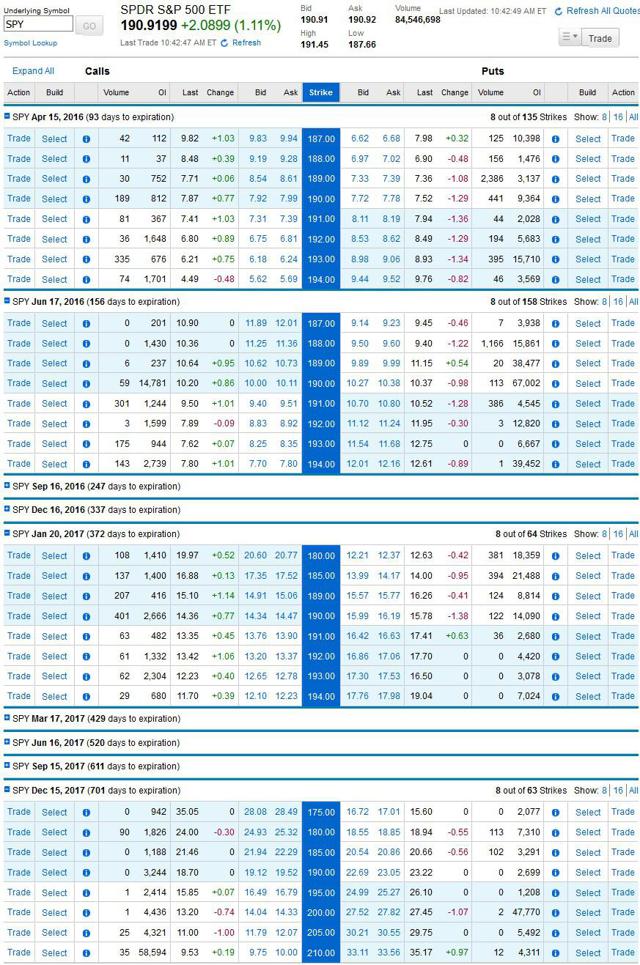 Click to enlarge
Because SPY appears to be deep into a correction at this point and with the prospect of a potential bear market during a substantial part of the next 2 years, I have chosen this long-term Buy-write entry now to lock in >8% income yield for the next 2 years while also minimizing transaction costs over that period (which would occur with more frequent trading). The option premium, when viewed as a net basis cost adjustor, reduces market risk to a cost basis of $170.48 as my entry price (9.5% below today's current retail price and a full 20.25% below the recent market peak back on 5/18/15 at $213.78). Boosting income while lowering market risk is what Covered Option Writing is all about. Converting a 2.57% dividend into an 8.05% boosted annualized yield rate while reducing market risk 9.5% is an example of a safe and conservative technique to turn SPY into a cash cow income machine.
I have 2 other trades to add to the DOS portfolio, which I will write to you about in the coming week or two. Be sure to add me as a real time alert if you want to receive email notices of each article in this continuing series where you can watch over my shoulder as I invest a real $400,000 in cash to build a new income portfolio.
I am not a licensed securities dealer or advisor. The views here are solely my own and should not be considered or used for investment advice. As always, individuals should determine the suitability for their own situation and perform their own due diligence before making any investment.
Disclosure: I am/we are long SPY.
I wrote this article myself, and it expresses my own opinions. I am not receiving compensation for it (other than from Seeking Alpha). I have no business relationship with any company whose stock is mentioned in this article.
Additional disclosure: Long Spy and have sold covered calls against the position. I am also the Creator and author for Premium Subscription Research: Income From Covered Option Writing. Some of the tickers and ideas presented in this series may have been presented to my Subscribers at various earlier times also.