Well, I couldn't stay on the sidelines too long in 2016. I am amped and ready to start the year off strong after setting my goals and realizing that I have some serious work to do. One of the stocks I already own has been trading at a discount of late, and let me tell you, I just couldn't hold off any longer. Let's dive right in and see which company won the honor of being my first stock purchased in 2016 (If the title hasn't given it away already).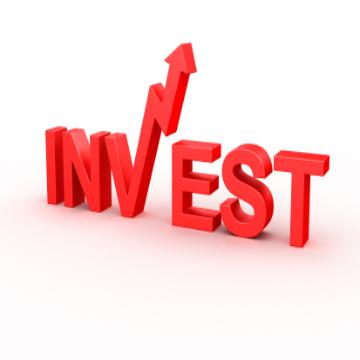 Early last week, I had some extra capital lying around and decided to picked up an additional 12 shares of Archer Daniels Midland (NYSE:ADM) for $35.54/share, which looks especially expensive now considering the stock is trading in the $33s. This move added another $13.44 of projected annual dividend income to my total. While this amount is not monumental by any stretch, it is always nice to see your income take a step forward after taking a step back, which seemed to be the theme of 2015 for me, as I endured dividend cuts from both VEREIT (NYSE:VER) and Kinder Morgan (NYSE:KMI). I know you are thinking one thing... this small purchase is the complete opposite of Lanny's recent strategy of only buying stocks in bulk, i.e., at least $3,000! I love his thought process and the idea of lowering his cost of capital. I was fortunate to have a free trade credit, so my cost to initiate this trade was a cool $0! After this buy, I now own 39.4245 shares of the company and receive $44.15 in income from it annually. If you have visited this website recently, it shouldn't shock you that I decided to add to my stake, since I have been loving this stock despite its recent slide. So, here are some of the reasons why I decided to buy now.
The company was on my last watch list, and the metrics continue to become more favorable as the price falls. I get it, the cheap oil is taking its toll on ADM and many other companies out there. But each subsequent decrease in price makes the metrics of our dividend stock screener look that much better. ADM's P/E ratio is now below 11X, its dividend yield is 3.35%, and best of all, the company has an insanely low payout ratio. The low payout ratio is the key to me, and provides me with some comfort over the dividend safety as earnings growth slows. Unlike some of the other major oil companies I own, I am not staring an 80-100% payout ratio in the eyes. So, knowing that they aren't even paying half of their earnings to shareholders gives me some confidence in the safety of their dividend and, heck, their ability to increase their dividend and keep their streak as a Dividend Aristocrat alive!
After dissecting the big KMI dividend cut at the end of 2015 and seeing the impact that high debt levels have on a company, I started to shift my focus to companies that are on the opposite end of the spectrum and have low debt levels. After KMI's announcement, I ran a stock screener to identify the Top 5 Dividend Aristocrats with low debt-to-equity ratios and find some great dividend-paying stocks with very manageable debt payments. Well, I think you see where I am going with this - ADM was one of the five companies that popped out of this screener. This only strengthened my desire to add to my stake at the next opportunity.
Lastly, the company is a Dividend Aristocrat. I know that sounds crazy, but seeing my dividend income slashed twice last year has made dividend safety one of my top priorities. While dividends are never guaranteed, focusing on Aristocrats puts you in the best situation to continue to receive a steady, growing dividend for a long period of time. ADM has increased its dividend for over 40 years, and is set to announce another increase in February. The dividend growth rate won't be as large as in earlier years, I'm sure. I'll tell you this, I'll be watching this announcement closely come February. I'm tired of messing around here.
This investment helped progress towards knocking out one of my 2016 goals of investing $15,000 in "New Capital" during the year. I transferred over the $432 from my checking account... I have now achieved 2.88% of my goal. Talk about progress! You have to start somewhere, right?
Well, this purchase wasn't a big splash by any stretch, but it was a solid way to start the year! Trust me, the bigger splash is coming soon, since I should gain access to the capital tied up in the three mutual funds I decided to sell recently. I just think ADM is a solid company right now and this is a great time to pick up some additional shares and lower my cost basis. The dividend metrics are strong, and the company aced our dividend stock screener. I can't think of any reasons why I shouldn't have added shares. Who knows... this may not be the last time I purchase ADM if the stock price continues to slide.
What are your thoughts on my purchase? Is ADM on your watch list? If not, where else should I have directed my capital? With the turbulent market, are you staying on the sidelines or are adding positions in your portfolio? Do you prefer small purchases or Lanny's strategy of investing large chunks of capital at a time and reducing trade fees?