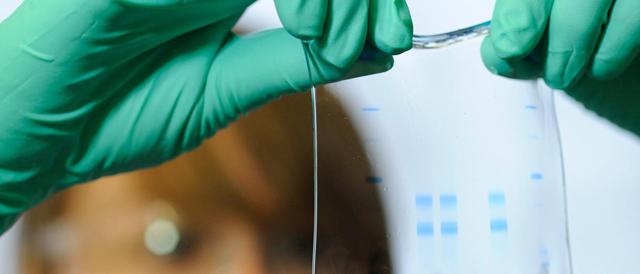 Source: Celldex.com
Yes, the market is getting crushed, and yes, biotechnology is getting beat even more. However, such declines often create great investment opportunities. In such instances, high quality and cheap companies get even cheaper as a broader market correction pushes all stocks lower. One stock that investors would be very wise to watch is Celldex Therapeutics (NASDAQ:CLDX), a stock that is sure to make recent sellers very regretful later this year.
Unlike many biotechnology stocks in the market, CLDX is one that is anything but overvalued. After losing one-third of its valuation in the early days of 2016, CLDX now trades with a market cap of only $1.2 billion, thereby making it one of the biggest hit in the market's current correction.
What's odd is that Celldex may have more short-term catalysts than any sub-billion dollar biotech in the market, along with a safety net that comes with strong clinical data and the expectations for success. If you are one of the many who sold CLDX over the last few days, don't forget that the data readout for its Phase 3 trial evaluating the brain cancer drug Rintega is just around the corner.
Rintega is a Breakthrough Therapy designated drug that could have already been FDA approved before now. The company chose to wait until after releasing data for its ongoing 745-patient Phase 3 trial before submitting an NDA. Rintega already has statistically significant data for treating patients with recurrent forms of glioblastoma multiforme, which might I add is the most aggressive form of a very deadly brain cancer. However, that indication is small, and that's why CLDX chose to collect the data from this current trial in patients with newly diagnosed glioblastoma multiforme, which is expected to be just as good if not better than Rintega's effect on the much sicker recurring patient population.
Nevertheless, Celldex will release this data early this year, and at that point there is a high likelihood that the Phase 3 trial is stopped early and Rintega is submitted to the FDA for approval in treating newly diagnosed and recurrent forms of the disease. Given the strong results that surround this drug coupled with the accolades it has already received from the FDA, Rintega will soon be FDA approved, and most likely on its way to creating upwards of $500 million in peak sales from treating this awful disease.
Beyond that, Celldex has another late-stage candidate called CDX-011 that treats triple-negative breast cancer patients. In patients that had high levels of a protein called gpNMB, CDX-011 nearly doubled overall survival while slowing the progression in tumors. Between the years of 2012 and 2013 CLDX was one of the best performing biotech stocks thanks to the data surrounding CDX-011. Nowadays, Celldex is conducting a new, larger study where it will complete enrollment and read data later this year. Like Rintega, if this data reaches the level of significance that investors expect, there is a good chance that Celldex stops the trial early and submits an NDA for CDX-011.
As a result, Celldex has a loaded year ahead, which makes it very surprising to see CLDX falling so abruptly.
Why is CLDX getting crushed so badly?
CLDX is trading at about 0.7 times peak sales for CDX-011 and Rintega in an industry that trades at a six times multiple even after recent losses. So clearly, there is significant upside value in shares of CLDX long-term.
Given this fact, it is hard to imagine why CLDX has fallen so abruptly. In my opinion, CLDX losses are a reflection of Celldex being overlooked. This is a stock that reached a high of nearly $39 back in 2013. However, the company has since been in trials, and the developments surrounding Celldex have been rather quiet since then. Admittedly, two years of ongoing studies and a lack of new data is a really long time in the biotech world.
During this span, anti-PD1s and CAR-T technology has taken the cancer market by storm. While neither of these technologies target glioblastoma or triple negative breast cancer in patients who are gpNMB positive, the rise of both technologies has certainly captured some of the excitement that surrounded CLDX after it released data several years ago, data that ultimately earned its drug a Breakthrough Therapy designation.
When you couple this long wait with the building excitement for cancer treating therapies that work differently than Rintega and CDX-011, it is no shock that CLDX has suffered in such a big way. With that said, the headlines will soon start rolling in for Celldex, and more than likely, CLDX stock is going to shoot higher in response.
Don't forget that CLDX trended to north of $25 for much of last year, after trading below $14 for most of 2014, when investors expected the company to submit its NDA for Rintega in treating patients with recurrent forms of glioblastoma. CLDX then started its fall when the market learned that Celldex planned to wait and submit the NDA for both indications of the disease.
In retrospect, if CLDX went from $12 to $25 last year in anticipation of an NDA for a very small indication, just think of what it will do when Celldex submits the NDA to essentially dominate the entire treatment landscape of glioblastoma. With combined peak sales for Rintega and CDX-011 figured to be around $1.5 billion, CLDX is trading at less than 0.7 times peak sales in a biotechnology industry that still trades north of 6.0x sales. When you consider this fact, along with everything else, it certainly seems unwise to be selling CLDX right now at less than $11 per share.
Disclosure: I am/we are long CLDX.
I wrote this article myself, and it expresses my own opinions. I am not receiving compensation for it (other than from Seeking Alpha). I have no business relationship with any company whose stock is mentioned in this article.