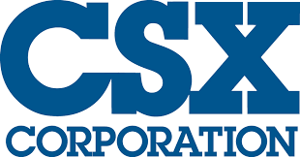 Investors in CSX (CSX) have been burned throughout 2015 as the railroad sector at large sold off amidst a slowing economy, lower coal volumes and the turmoil in the energy sector. On top of that came the fact that acquisition rumors have failed to materialize, triggering a relatively big sell-off in the shares.
The anticipated weakness is showing up in the actual results as fourth quarter volume trends came under severe pressure. This earnings report and recent turmoil makes that 2016 is likely to become a very soft year. While momentum is towards the downside, I do think that shares start to offer appeal at current levels, after what has been a fairly big correction.
Poor Demand Trends
CSX reported a 13% plunge in fourth quarter revenues which came in at $2.78 billion. Some 6%, or roughly half this revenue decline can be explained through lower volumes as revenues per unit were down 7%. The decline in revenues per unit is entirely driven by lower fuel surcharges, in fact CSX has been fairly aggressive to hike its prices.
The company reported an overall all-in same store sale price increase of 4.1%. This aggressive price hike is not immediately felt by the customers as the fuel surcharges have fallen so substantially. That being said, even with oil trading at these low levels, CSX still reported fuel surcharge revenues of $86 million for the quarter.
The 6% volume decline has been led by a 32% plunge in coal volumes. These secular trends are expected to continue and will hurt the overall volume declines for some years to come. That being said, the impact of these declines will become less over time. Back in 2011, coal still made up 31% of sales. This percentage has fallen to just 16% in the final quarter of last year.
While the continued declines in coal can explain an important part of the volume declines, overall merchandise volumes were down 5% as well. Weakness was particularly seen in the agricultural complex as well as parts of the industrial sector, notably in chemicals and metals. The only bright spot was the 4% increase in intermodal volumes, yet these activities generate relatively low revenues.
It is very clear that momentum is accelerating for the worse, after overall volume trends have been quite flattish for the first nine months of the year. The strong dollar, but certainly the turmoil in the commodity sector is cited as main reason behind this shortfall.
Great Efficiency, Aided By Fuel
CSX has delivered on relatively solid cost achievements given the 13% plunge in topline revenues. Part of this results from restructuring, but a fair deal is the result of incentive based compensation as well.
Total costs fell by 13% to $1.99 billion, as the cost declines have been in line with the reported revenues. The fall in costs was led by a 44% plunge in the fuel bill which fell to $201 million. Excluding fuel, costs were down some 6%, being in line with the volume trends being reported for the quarter.
This implies that operating margins came in at 28.4% of sales, a modest 20 basis point improvement compared to the year before. For the full year the company achieved an operating ratio of less than 70%, the equivalent of operating margins exceeding 30%. That is likely to change into 2016 as the declining volume trends will hurt margins.
While margins were stable, absolute operating profits were down 12% amidst the fall in revenues. This hurt earnings, in particular as interest expenses kept rising amidst an increase in the debt load. On the bottom line, GAAP earnings were down 5% to $466 million. It is very important to realize that this number included a pre-tax gain of $90 million, versus a modest benefit of $7 million in the year before.
If not for this item, I calculate an adjusted profit of $410 million for the quarter. Excluding asset sales, quarterly earnings are trending roughly 15% below last year´s levels, clearly reflecting of the fall in volumes, and deleverage in terms of the fixed assets.
Caution Ahead
Given the weakening trends, CSX is very cautious into 2016. The company expects that earnings per share will fall this year. This means that if CSX continues to repurchase shares, actual earnings numbers will fall even faster than the EPS numbers. The company continues to guide for an operating ratio in the mid-sixties, this is however a long term goal. The current weakness makes it very likely that operating margins will fall below the 30% mark this year.
If I simply annualize the adjusted earnings of $410 million, as calculated for the fourth quarter, full year earnings are seen at just $1.6-$1.7 billion. This pretty much suggests that full year earnings could come in at $1.65 to $1.75 per share in 2016. This compares to the $2.00 per share being reported for 2015, although this number included a modest gain from asset sales.
With earnings trending downwards, it is important to keep an eye on the debt load. CSX now holds $1.4 billion in cash, as it operates with a net debt load of $9.3 billion. This net debt load has increased from the $8.7 billion figure at the end of 2014. Based on the fourth quarter numbers, I estimate annual EBITDA at around $4.5 billion, suggesting a leverage ratio of little over 2 times EBITDA. This seems manageable, certainly given the predictable cash flows.
Final Thoughts
What is curious is that CSX continues to aggressively raise pricing in this difficult operating environment. Average prices were up more than 4%, as lower fuel surcharges means that actual prices being paid by customers were rather flattish. These higher prices are good for margins, the trouble is that it has supported a 6% volume decline as well in.
All in all, earnings are seen at roughly $1.70 per share in a reasonable scenario for 2016, implying a 13-14 times earnings multiple at $23 per share. This is pretty decent, translating into a 7-8% earnings yield after shares have fallen some 40% from the highs of 2015. Worse, risks appear to be on the downside as CEO Michael Ward says he believes all sectors are in a recession with exception of cars and housing.
The lower momentum, secular headwinds in coal, and favorable pricing situation make that there are certainly risks towards the downside. That being said, there are reasons to be optimistic as well. Shares have seen a 40% correction from their highs, although shares have enjoyed a huge multi-year momentum run as well. Other potential good news is the continued speculation of M&A in the industry, as consolidation could further benefit margins.
I general I am not too worried about the future sales trends, the question is what future margins will look like. If operating margins of 35% are attainable by 2020, based on the company´s long term target, earnings could come in at $2.3 billion. Assuming some 10% cumulative revenue and earnings growth between now and then, earnings are seen at $2.5 billion, equivalent to $2.50 per share. If the company delivers on further margin gains, shares could trade at $40-$45 based on market valuation multiples, implying that shares can nearly double.
The bear case has to be made as well. Even with demand falling, CSX continues to hike prices, thereby pressuring volumes. The practice of improving efficiency and rising prices has improved operating margins from 20% in 2005 towards 30% in 2015. If this long term trend could reverse towards 25%, net earnings would remain stable at $1.8 billion in 2020, even after taking into account cumulative 10% growth between now and then. That suggests that earnings are seen flat for years to come. With earnings coming in at roughly $1.80 per share by 2020, shares could be worth $29-$32 in that year, based on the scenario outlined above.
You get the point. If the company delivers on its promising scenario and increases margins towards 35%, shares might be worth $40-$45 in 2020. This translates into decent capital gains of 12-14% per year through 2020, even excluding the nice 3% dividend yield. In case margins revert to longer term averages, capital gains are limited towards 5-7% per year, as this number excludes the dividend as well.
This indicates to me that shares are rapidly becoming more appealing at current levels. The stable cash flows means that leverage is not really a problem, provided that the company does not keep on adding to its leverage position. At current levels the prospects for a long term investor look decent, certainly if CSX manages to sustain or improve margins. If margins come under significant pressure in the years ahead, the downside seems limited with potential M&A acting as ice on the cake.
Disclosure: I/we have no positions in any stocks mentioned, and no plans to initiate any positions within the next 72 hours.
I wrote this article myself, and it expresses my own opinions. I am not receiving compensation for it (other than from Seeking Alpha). I have no business relationship with any company whose stock is mentioned in this article.