We continue to rate GameStop Corp.(NYSE:GME) as Market Perform with a target price of $32, representing upside potential of 17% from Wednesday's closing price of $26.94. Our concern mostly revolves around the lower software sales, which further poses risk for Used business as well. The impact seems to be accounted for by the market, given the stock's recent underperformance as it is down over 36% in the last three months.
Our neutral stance further gains credibility as we continue to suspect Game Stop's ability to meet its guidance for both comparable sales (comps) and earnings per share for the fourth quarter. Even the lower end of company's provided guidance implies significant growth to be expected from other segments, including the recent acquired Tech Brands and Collectibles. The organic growth from these other business segments seems difficult to forecast with surety for now, as most of them have come through acquisitions. This means that any significant growth expectations from the stock at this point in time, especially for short-to mid term range is more of a bet than a rational forecast without solid basis, thus our neutral stance.
Disappointing Software Sales
During the third quarter, the new software sales were down 9.3% YoY (4.2% decline on constant-currency basis), attributed to the tough YoY comparison due to escalated sales from the release of Super Smash Bros and Destiny in 3QFY14. What is worse, the situation is not expected to improve any time soon and we expect sales to be under pressure over the coming few quarters as well.
For the fourth quarter, the company's guidance for embedded software sales growth is expected to fall in the range of negative low single digit to positive low single digit which seems to be over optimistic versus our expectation of 8% YoY decline. The software industry sales were down 6% during November and we expect December sales to be even lower due to more difficult YoY comparison, as there were very few notable new releases in the month, accompanied with the fact that it is very rare for AAA games that were launched in November to sell more in December. Along with it, it is also worth noting that Game Stop outperformed sales expectations marginally in December 2014, creating a more difficult YoY comparison. For the holiday release, we expect comps to be up slightly to 0.3%-0.5%, as compared to Street's estimate of 2% growth. The figure below illustrates our forecast for comps growth.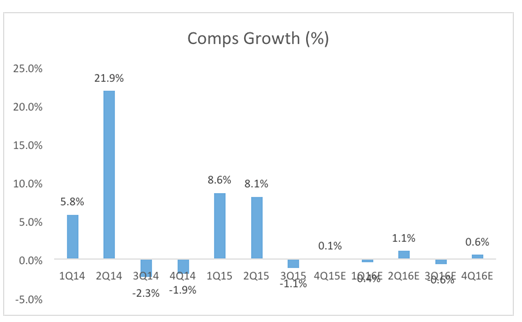 Figure 1 Source: Company Data, PVR Estimate
Tech Brands Have A Lot To Prove
Given the disappointing software sales, the key investment question revolves around whether or not the new strategic investments such as Collectibles and Tech Brands would be able to offset weak trends observed across company's core businesses in order to achieve fourth quarter guidance. To come up with a definite reply to this question assumes a tilt towards one extreme, which might do injustice to Game Stop's growth analysis because at present it is really difficult to figure out sustainable or organic growth of other businesses segments, as most have come through acquisitions. We expect that company's management will have the opportunity to provide much clearer road map related to these categories in the upcoming ICR Conference.
The initial guidance provided by the company incorporates EBIT growth of 10% to 20% for FY 15. Given the weak Q3 results, this implies approximately 164% YoY EBIT growth to $26 million during the fourth quarter, in order to achieve the lower end of the guidance. However, as noted earlier, we are still looking for evidence for the recently acquired Collectibles and Tech Brands business to deliver significantly in the upcoming quarters especially after this big roll up year. We believe that they would further push Game Stop to achieve operating margins in the range of high single or even double digit as compared to long term trend of 4% to 5%, as the company digests some of its big investments made over the past year. The table below illustrates our forecast for operating margins.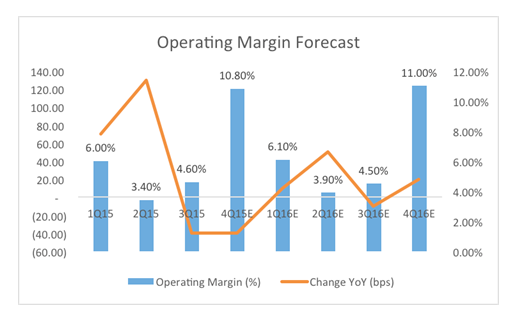 Figure 2 Source: Company Data, Eclectic Research Estimates
At the same time, we have incorporated 3% YoY sales growth (on constant currency basis) from the hardware segment for the fourth quarter, taking into account slightly lower share YoY. The industry sales for gaming consoles were up 10% YoY in November, attributed to new game releases and bundle offers. Following this, we had to assume lower growth for December due to lack of new game releases to boost sales of bundled and standalone consoles.
Lower Software Sales May Be A Headwind For Margins
For the fourth quarter, we expect modest expansion in gross margins by 60 bps and estimate gross profit dollars to be up 1.7% YoY. We estimate YoY lower gross profit dollars in company's "core gaming" business overall and for the used business as well. The figure below illustrates our forecast for gross margins.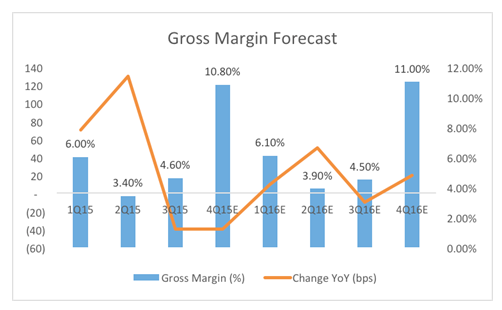 Figure 3 Source: Company Data, Eclectic Research Estimates
Game Stop guides fourth quarter EPS to fall likely in the range of $2.12 to $2.32, translating into YoY growth of -1% to 6%, versus our expectation towards the lower end at $2.18. Assuming mix of weaker software and stronger hardware sales, our estimates suggest that EPS could be impacted by almost 5 cents for Q4. For perspective, our estimates suggest that every 1% decline in software sales would adversely impact EPS by 2 cents. The figure below illustrates our forecast for quarterly EPS.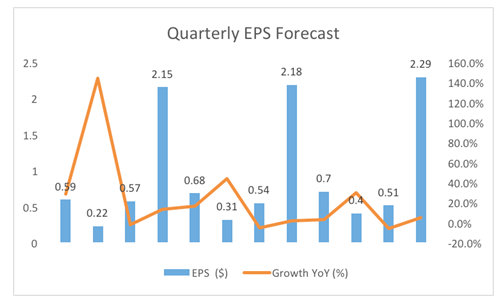 Figure 4 Source: Company Data, Eclectic Research Estimates
Financial Valuation
The following is an excerpt of the financial performance of GameStop Corp. All the figures below are given in $ million except for percentages.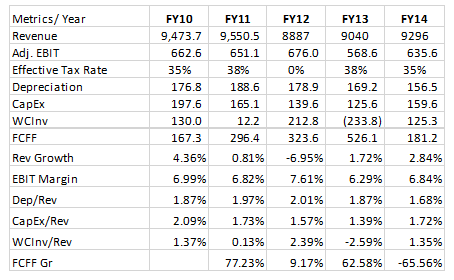 Figure 5 Source: Company Data, Eclectic Research Estimates
In order to derive financial valuation, we have taken into account the above-mentioned factors and extrapolated recent past averages to forecast future trends. The table below summarizes the key assumptions for projections till 2020.

Figure 6 Source: Company Data, Eclectic Research Estimates
The calculations for WACC are illustrated in the table below: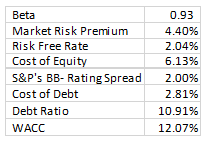 Figure 7 Source: Company Data, Eclectic Research Estimates
With regard to capital structure, the company has only 10.91% debt based on Market Value. When channeled through the discounted cash flow (DCF) valuation method, assuming terminal free cash flow to firm (FCFF) growth of 2%, the enterprise value turns out to be $3.66 billion. Taking into account long-term debt of $355.7 million, the equity value turns out to be $3.3 billion. Assuming 104.67 million outstanding shares, the intrinsic value of stock is estimated to be $32 per share.
Disclosure: I/we have no positions in any stocks mentioned, and no plans to initiate any positions within the next 72 hours.
I wrote this article myself, and it expresses my own opinions. I am not receiving compensation for it (other than from Seeking Alpha). I have no business relationship with any company whose stock is mentioned in this article.