A quick review of credit spreads and investor sentiment readings shows that we may be at or near a short-term low on the S&P 500.
In the 2010 market correction, the LIBOR-OIS and TED Spread began moving up before the market sell-off. When spreads rolled over the bottoming process began.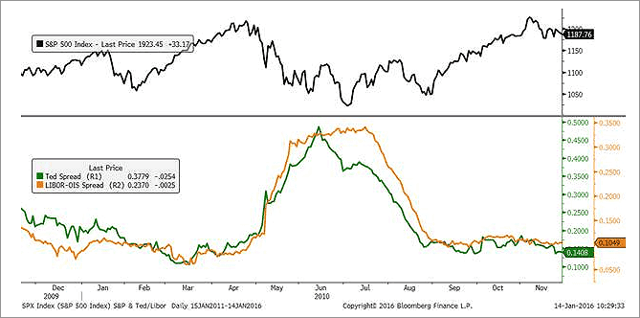 Click to enlarge
After the 2011 mini bear market, stocks were finally able to complete a long drawn out bottoming process and move higher once spreads peaked.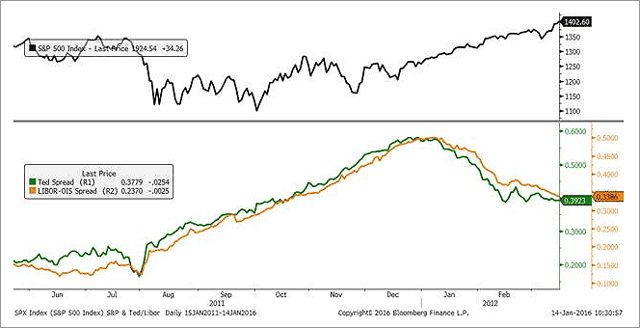 Click to enlarge
Prior to the current selloff, the LIBOR-OIS and TED Spread began to spike starting in December. The TED Spread, which is a measure of credit risk, has now come down from its highs while the LIBOR-OIS spread still remains elevated. If both of these spreads peak and move lower, this will be constructive for the market.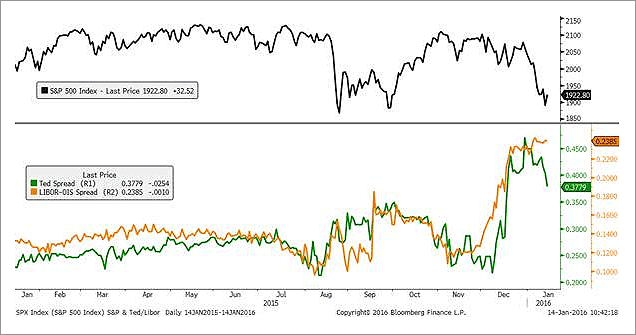 While we have had a sharp selloff in stocks this year (the S&P 500 was down 8% year-to-date as of Wednesday's close), credit markets are not showing widespread deterioration as measured by the Bloomberg Financial Conditions Index.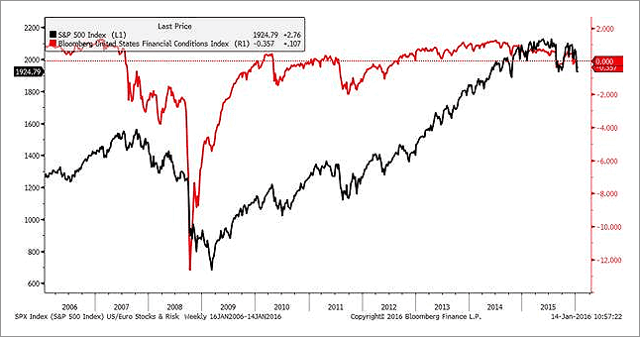 Click to enlarge
Looking at investor sentiment, the AAII Investor Sentiment Survey percentage of Bulls recently hit a low of 17.9%. The only other time it has been lower was 1990, 1992 and 2005.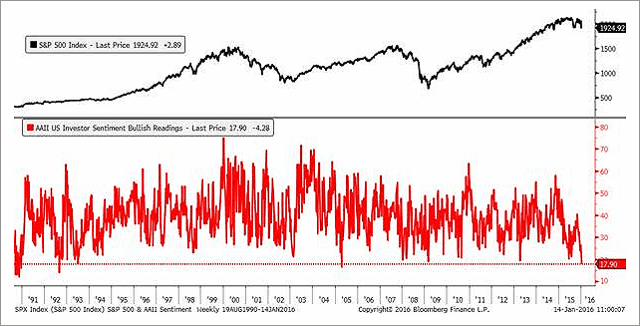 Click to enlarge
Last time bullish readings were this low (in 2005), the S&P 500 rallied close to 10% over the next three months.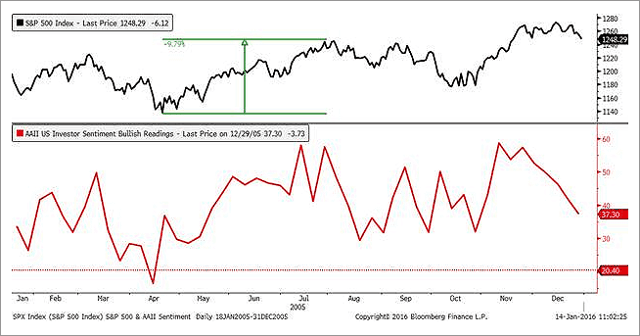 Click to enlarge
Whether you believe we are now in a bear market or that this is just a correction in an ongoing bull market, a reprieve from the recent bout of selling is likely in the weeks ahead.