Two pieces of news came from Netflix (NASDAQ:NFLX) over the past two weeks:
NFLX expanded its service into more than 130 additional countries - or most of the world - and now is present in more than 190 countries with a potentially key China still in the dark.
NFLX is declaring war on VPN users, a move likely aimed to force those living abroad and using U.S.-based accounts to convert to their local countries.
Prior to moving overseas about 18 months ago, I had a U.S. NFLX account. After arriving in South Korea, I was a NFLX user via VPN until a few months ago. It became too much of a hassle to sign into the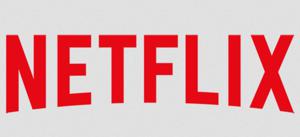 VPN and then hope NFLX would work at a reasonable bandwidth speed. After too many frustrating times where my VPN caused excessive buffering delays, I cancelled my U.S. account and asked for them to notify me when South Korea would have the service. And this past week, I received an email from NFLX that made me smile... and immediately restarted my account. So far, so good - I have been impressed with the experience and amazed at the improved ease of use.
The Good
The roll-out appears to have been well done on the tech side as I am in the midst of watching several NFLX original series. Signing up, like in the U.S., took all of about three minutes and I was quickly streaming through my smartphone, Blu-ray player, and computer. So far, I have experienced no issues. The content has subtitles in Korean as almost all foreign movies do in the theaters. I expect that while it will not be in every countries' distinct dialect worldwide, NFLX appears to have covered the vast majority of languages. Tech issues, quirky bugs, or extreme lag would have been the quickest way to fail on this endeavor - and thus far, none of those have been present.
Additionally, the content is impressive on several fronts. While I was able to acquire some NFLX original series on DVD from the famous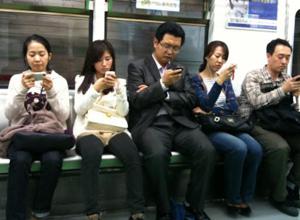 Yongsan Electronics Market here in Seoul, I was astounded to see just how much content they have that is missing from that market. Shows like Marco Polo and Daredevil are readily available, but other hits like Narcos and Returned have never been present. With the Korean subtitles and the Korean population's love of American films and TV series (as well as their constant smartphone viewing habits), this should attract new subscribers.
The Bad
But just as Seeking Alpha contributor Alexander Valstev noted issues with the Russian market, international expansion presents several points of concern. Like Russia, Korea has enough pirated software sites that NFLX's private goods can almost be considered somewhat public, and the cheap DVD markets throughout the country provide content at an extreme discount without a subscription (Daredevil Season 1 was about $5). While Koreans tend to want the "real thing" (i.e., physical DVDs from the company), they are economically-minded consumers and rational like us all. They have to consider why they should pay for something they can get free. Thus it will be a challenge to modify a mindset to pay for NFLX.
And this modification will be difficult as there has not been a lot of brand infusion into the consumer mind - advertising is lagging and most Koreans I have met (being a linguist my discussions go beyond "hello" and "thank you") have never heard of the brand. They understand the streaming platform based on YouTube (NASDAQ:GOOG) (NASDAQ:GOOGL) and Naver, but this is a concern as to how NFLX expects to attain significant results in this country. This lack of advertising and brand awareness may also make one wonder if they have conducted similar actions in the other countries included in this expansion.
Lastly, NFLX's war on VPN users may backfire. While this is aimed at righting what is perceived a "wrong," NFLX may suffer losses in U.S. subscriber accounts that will not sign up with a local domestic (for example, a U.S. ex-pat here in Korea may simply delete his now-blocked account he accessed through a VPN and not replace it with a Korean account).
Why would this happen? Simply, from issues in content - hits like House of Cards and Longmire cannot be viewed here in Korea, or outside the U.S. for that matter. If NFLX cannot provide some of its flagship names, then they may see gains in international expansion as a wash with losses in U.S. accounts that previously used VPNs. While this allows Reed Hastings to push the issue of battling distribution rights with the content owners and producers, will it be worth the possible immediate pain?
The Possibility of the Ugly?
Even as analysts and SA readers have questioned NFLX's ability to successfully expand worldwide, I do not believe it will be a flop… at least not in every country. Some countries will fail to adapt the brand in a meaningful manner; others will likely experience great success, and Korea could definitely be one of those markets with the right marketing infusion.
Remember that while it is not about subscribers, it is about subscribers, and NFLX has to continue growing to meet their extreme P/E. While I am not as pessimistic as ITG Research in seeing a major reduction/miss in subscriber numbers, I must question whether NFLX can meet their hefty estimates in subscriber gains after looking at "the bad." Any significant miss in this area will likely result in the stock taking a substantial dip, and as mentioned, the war on VPNs could wash some of the international gains. NFLX is in uncharted territory as they basically tripled their international presence, and the results and guidance this quarter may result in a serious haircut if international growth fails to live up to the hype.
My Outlook and Recommendation
I have a long position at about $105 in NFLX - it is relatively small, but enough to have skin in the game. I stopped adding when the stock crossed $120 and I have vowed to add only when it is under $100 at this time. If NFLX can initiate a successful marketing campaign to take market share from competitors in the international markets and make NFLX a name brand as they are in the U.S., then they will see great success; however, if they cannot, then there is pain in the future for the stock.
For me, a dip will provide a buying opportunity as long as the long-term outlook of NFLX still appears sound with strong future growth. Thus, I am sitting on the sidelines at this time and rating the stock as a hold until at least after the next earnings report. For investors with hefty positions and worry on their minds, you may want to consider picking up some insurance in a couple put options for this next report - if the stock flies higher unexpectedly, then it was like auto insurance and never having an accident - money that let you sleep at night. If it dips, then you can shrug it off and use the cash from the puts to good use, like in NFLX at lower prices or other productive assets. Otherwise, I am standing by, eagerly awaiting NFLX's next report.
Disclosure: I am/we are long NFLX.
I wrote this article myself, and it expresses my own opinions. I am not receiving compensation for it (other than from Seeking Alpha). I have no business relationship with any company whose stock is mentioned in this article.