In this article, I provide a European, medium-term perspective on Netflix's (NASDAQ:NFLX) international expansion. Further, I want to quickly comment on the upcoming earnings. Enough has been said about the growing competitive pressure from the likes of Hulu, HBO, Youtube and Amazon (NASDAQ:AMZN) Instant video. At this point, the bear thesis on Netflix has, in my opinion, convincingly made the case for Netflix offering a commodity service that people will have no problem leaving for a competitor.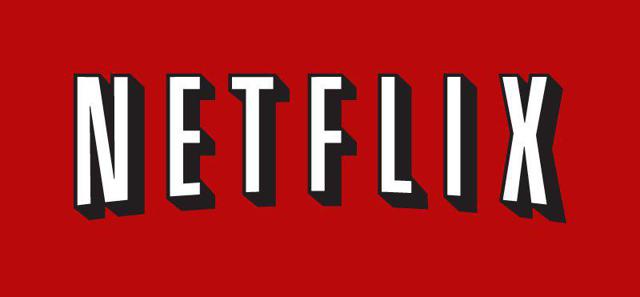 Click to enlarge
In the past weeks, Netflix has seen enormous intraday swings in both directions following various updates. This past week, ITG research released a statement expecting lower Q4 domestic revenues from slowing subscriber growth. Earlier, investors were surprised by the announcement to go live in 130 more countries.
With earnings upcoming after the next trading day (with Monday being a trading holiday), investors will focus on two key metrics: US and international subscriber growth. Prior to the last ten days of carnage, one could have made the argument that disappointing domestic subscriber growth has already been priced in. However, with global equity markets plummeting and no relief in sight, any further negative news on subscriber count could send shares well below $90. People did not exactly buy the whole "credit card renewal" story Netflix tried to sell last time as a reason for losing some subscribers. Hence, I would feel very uncomfortable as a shareholder going into earnings right now. Aside from this upcoming catalyst, I want to quickly talk international expansion.
Non-US Netflix mostly sucks
That's right. You probably did not hear that one first from me. If you are American, you might. The majority of this site's audience is North American and contributors, myself included, focus on US companies. This might sometimes introduce bias when trying to make investment decisions. Namely, the composition fallacy. Netflix US has sizable offerings on TV shows, movies, standup comedy, both old and new content, plus proprietary Netflix content. This is generally not true for European Netflix versions. Apparently, Netflix has not been able to obtain licensing rights for major franchises available on US Netflix. Instead, a sparse offering is propped up with some local shows that I suspect were cheap to license.
The point is that there is a different streaming culture in Europe. Illegal streaming sites with thousands of movies are rampant and Netflix users here often try to access the US Netflix through browser-plugins or other VPN services. In fact, this requires zero technical expertise because VPN providers have understood that location spoofing for consumer content is a big market. Consequently, it markets one-click /plug-and-play location spoof services directly to media consumers (e.g. Cyberghost).
Netflix has now announced that it wants to bring an end to this practice. In my opinion, this will cause it problems with reaching a critical mass of subscribers in many countries. While Netflix is shifting from licensing content to primarily distributing their own content, this has not happened yet. If Netflix were distributing just their own content, a worldwide uniform offering would be straightforward. It will take years to build a more substantial base of their own contents that could stand on its own. Until then, I view the limited offerings of international Netflix versions as an additional risk.
Amazon has a distinct advantage in Europe: through student offers, many people get accustomed to the perks of Amazon Prime and thus also have access to Instant Video. As Amazon grows its video content, users will have even more reason to stay with Amazon Prime. Meanwhile, Netflix is fighting an uphill battle if it wants to limit users to their own country and has to acquire licensing rights for European countries separately.
I see a substantial chance of Netflix pulling a GoPro (NASDAQ:GPRO), that is investors realizing that, just like small, portable cameras, streaming platforms are commodities that you can subscribe and cancel to whenever you feel like the competition has something better for you to watch. Netflix's subscriber base might be a lot more volatile than management would like us to believe. Investors have been focusing too much on subscriber growth and not enough on retention.
Conclusion: Stay away
In this article, I have outlined an additional layer of risk that is orthogonal to home-grown competitive pressure. Combined with a collapsing equity market, Netflix could be hit extremely hard both immediately after upcoming earnings and shorter term from an investment climate that might seek to reduce its exposure to extremely high valued tech stocks. If you can stomach the volatility, I would recommend to wait out earnings and then buy 2017 puts with a $70-$80 strike price.
Disclosure: I/we have no positions in any stocks mentioned, and no plans to initiate any positions within the next 72 hours.
I wrote this article myself, and it expresses my own opinions. I am not receiving compensation for it (other than from Seeking Alpha). I have no business relationship with any company whose stock is mentioned in this article.