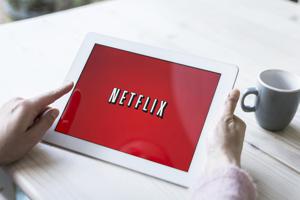 Netflix (NASDAQ:NFLX) will report its 4Q15 earnings on Tuesday. Two things will be in focus for the quarter: First, domestic subscriber growth has been facing some challenges on the back of growing competition from other OTT providers such as YouTube (NASDAQ:GOOG) (NASDAQ:GOOGL), Hulu and HBO (NYSE:TWX). Recall that last quarter, NFLX reported a weaker than expected domestic subscriber number and management blamed it on the shift toward chip-based credit and debit cards that resulted in involuntary churn. I suspect that competition is the bigger culprit and I believe the recent momentum seen by NFLX competitors could result in another miss in the domestic subscriber numbers.
Second, global expansion will likely be another widely discussed topic in the quarter with NFLX's recent announcement of simultaneously entering 130 countries at CES. I see this aggressive over-expansion to be an indicator that domestic subscriber growth is weakening and the company needs international growth to offset domestic weakness. Additionally, front-loading of content costs given the aggressive expansion will drag EPS in the first half of 2016. That said, I remain cautious on NFLX shares. In my view, one way to play the OTT theme is not through distributors, but through the content owners. My preferences are Time Warner, Disney (NYSE:DIS) and Lions Gate (LGF).
Although NFLX has been outperforming the market and benefiting from the cord-cutting trend in North America, the company is seeing increased competitive pressure from GOOG, Amazon (NASDAQ:AMZN), Hulu and HBO. All have presented a challenging backdrop for NFLX to maintain its subscriber growth. The migration of content to OTT is giving consumers more choices in addition to NFLX and I suspect that this has resulted in NFLX's domestic subscriber churn last quarter. My conversation with competing OTT vendors did not suggest similar churn impact from the shift to chip-based cards, making me believe that competition is now the key risk to NFLX's growth profile in North America (see - Netflix: 2016 Outlook - Slight Chance Of Shower). That said, investors can expect maturing domestic subscriber growth for the quarter and further deceleration of the domestic revenue. Judging by the recent momentum seen from HBO, AMZN and Hulu, it is evident that NFLX's domestic growth will be challenged in the foreseeable future (see - Netflix: Competitive Trend Accelerating?)
To offset the consolidated deceleration in subscribers, NFLX surprised the market with its announcement of overseas expansion at the CES involving 130 countries. I think this is the clearest sign that domestic subs could disappoint to the downside and that the company needs overseas subscriber growth to offset the weak domestic growth so that the consolidated growth profile can be at least sustainable in the near term. The issue involved with this strategy is that higher content costs will create a significant drag to NFLX's earnings in the first half of 2016. Local competing OTT service is another area where I think the market has underestimated in that NFLX content may not appeal to the local population. Although working with local producers is a good strategy, local producers certainly have no incentive to work with NFLX, given their existing relationship with the local OTT providers (see - Netflix Comes Out Swinging At CES, Expect Downside Risk To EPS).
I remain cautious on NFLX. In the new OTT age, NFLX is gradually evolving into a media distributor that ultimately has little value. For the skeptics, we can simply look at how cable companies have evolved over the past 20 years. That said, investing in content owners (higher pricing power) rather than distributors (lower pricing/negotiation power) is the best way to play this trend. TWX, LGF and DIS are three preferred picks.
Disclosure: I/we have no positions in any stocks mentioned, and no plans to initiate any positions within the next 72 hours.
I wrote this article myself, and it expresses my own opinions. I am not receiving compensation for it (other than from Seeking Alpha). I have no business relationship with any company whose stock is mentioned in this article.