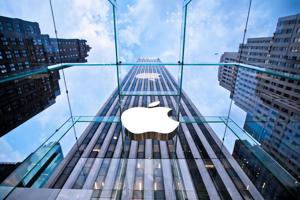 TSMC's (NYSE:TSM) 2015 Q4 earnings report was decidedly mixed for the company. Revenue for the quarter declined by 8.5% y/y, and guidance for 2016 Q1 was for another 10% y/y decline. For Apple (NASDAQ:AAPL), the news was positive, however, as revenue from the most advanced processes used for iPhone 6 and 6s has been growing since 2014 Q3. Most importantly, TSMC's cutting edge technology will confer a significant new advantage for the next iPhone 7.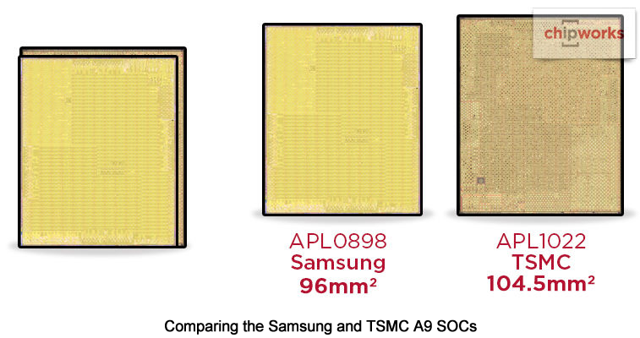 Click to enlarge
Source: Chipworks
Keeping the Lid On
Last quarter's TSMC earnings teleconference was extremely informative from an Apple investor perspective, as I highlighted in What TSMC Has Revealed About Apple's Future. Perhaps there was a perception on Apple's part that a little too much information had been divulged, prompting an executive level call from Cupertino.
In an atypical move, TSMC elder statesman and Chairman of the Board Dr. Morris Chang presided over the TSMC earnings telecon this past Thursday. He fielded most of the questions, allowing the co-CEOs C.C. Wei and Mark Liu to speak only rarely. I got the distinct impression that Chang was there to make sure that nothing pertaining to Apple was said. Fortunately for us, he was only partially successful.
However, the tighter control of information, and the nature of TSMC's financial reporting, do make it somewhat difficult to draw conclusions regarding Apple for the December and March quarters. Daniel Eran Dilger was quick to hail TSMC's overall revenue growth for 2015 of 10.6% as "casting doubt" on bearish sentiment about Apple. But Dilger didn't take a very careful look at TSMC's results.
Most of TSMC's revenue growth occurred in the first half of the year, with flat revenue in Q3 and the above mentioned revenue decline of 8.5% y/y in Q4. TSMC has been hurt by declining business from customers such as Qualcomm (NASDAQ:QCOM). TSMC was sole source for the A8 processor in the iPhone 6/6 Plus, so the tremendous success of iP6 more than compensated for Qualcomm's decline in the first half of the year.
For iPhone 6s/6s Plus, A9 SOC production was split between Samsung (OTC:SSNLF) and TSMC, reportedly with 60% for TSMC. The production split, along with the fact that TSMC has other customers for the two nodes, 20 nm and 16 nm, being used for iPhone 6 and 6s production, makes interpreting TSMC's results problematic.
TSMC only reports revenue for the combined 20 and 16 nm nodes. In the chart below, I show revenue for Q3 and Q4 for 2014 and 2015 for the 20 and 16 nm nodes. In 2014, only the 20 nm node was operational.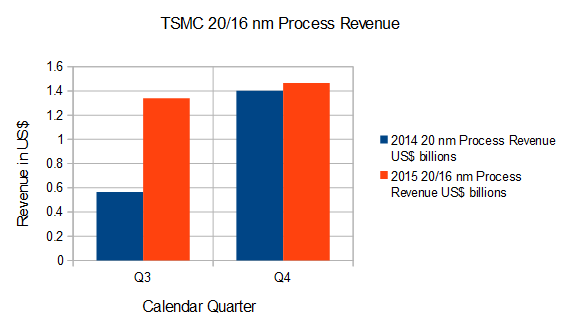 In 2015 Q3, TSMC ramped up the 16 nm node, and combined with its existing 20 nm production, produced a huge y/y jump in 20/16 nm node revenue of 137%. However, the 2015 Q4 increase was very modest at 4.4% y/y.
The 2014 revenue from 20 nm was virtually all due to Apple. TSMC was sole source for the A8 SOC in the iPhone 6/6 Plus, so all of Apple's iP6 production used TSMC. The same can't be said this year, but in the chart below, I give my estimates for TSMC's 20/16 nm processor output used by Apple for Q3 and Q4 of 2014 and 2015.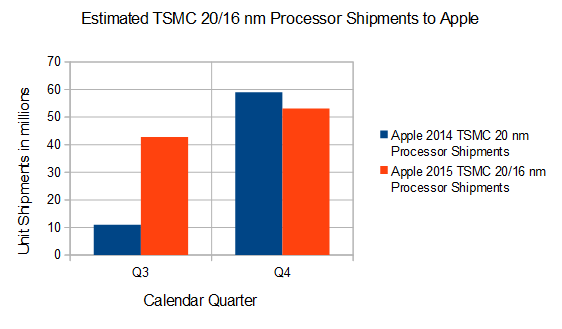 As the reader can see, there's been a y/y decline in TSMC processor deliveries to Apple in Q4, mostly as a result of the split with Samsung, but also due to a decline in shipments of A8 processors for the iP6.
Does this mean I think there's been a y/y decline in iPhone shipments for the December quarter? No, it doesn't. TSMC's production in Q4 was more than enough to exceed Apple's needs for processors for the iPhone 6 and 6s series, given the split with Samsung. I currently estimate that Apple sold between 74-79 million iPhones of all types in the December quarter.
The main concern I have right now is for the March quarter (yeah, me and every other Apple investor). Both Foxconn's and TSMC's monthly revenue declined towards the end of the December quarter, which was in marked contrast to last year. But this was total monthly revenue from all sources, and both companies have other customers besides Apple.
Given all the supply chain rumors that have been going around, it's hard not to be a little concerned about the March quarter. The March quarter may prove to be the tougher compare than December.
Strengthening the Partnership
I point out the decline in iPhone processor shipments for TSMC in Q4 not to sound alarms about iPhone but to point out the need for Apple to jettison Samsung as a foundry partner as soon as possible. It is generally assumed that TSMC will be the sole source for Apple's next generation SOC to be used in iPhone 7, the A10. Focusing on TSMC will enable closer collaboration, as well as reduced cost for Apple.
This is where information divulged by TSMC at the Q4 earnings call gets interesting. TSMC has a chip technology called integrated fan-out or inFO for short. InFO provides a very compact way to combine multiple chips in a single package that also promises to be very cost effective compared to existing technologies.
TSMC indicated that only a few "major customers" will be offered inFO in 2016, seeming to confirm a recent rumor that Apple would be one of those customers for the A10. The advantage of inFO is that it provides a way to combine many different functions in a single package.
InFO could provide a way to combine functions currently performed by chips from Dialog Semiconductor (DLG) (power management), and Cirrus Logic (NASDAQ:CRUS) (audio codec) within the A9 package, along with a wireless modem from Qualcomm. There's already a process going on to incorporate increasing functionality onto the SOC. InFO just accelerates this process.
The ongoing process of putting more functionality on the SOC, combined with inFO, may serve to explain the guidance of many Apple chip suppliers. Most of these suppliers are living on borrowed time. Eventually, some or all of the functions performed by external chips will be consolidated into the SOC or the inFO package. Even for separate silicon integrated via inFO, Apple may choose to license designs and produce the silicon itself. Declining revenue is probably going to become a fact of life for Apple's non-SOC chip suppliers.
At the very end of the teleconference, TSMC finally let fall an absolute gem of business intelligence. HSBC analyst Steven Pelayo asked:
Okay. And then my second question was you had an anchor customer at 16-nanometer in the second half of 2015 that appears to be staying on 16-nanometer as they go into 2016. Does this mean there could be die size increases as they add more functionality and perhaps more wafers needed from you?
C.C. Wei replied:
Well, I don't comment on the die size, but I can tell you that they add a lot of functionality inside. So you look at the smartphone, they have become better and better.
SOC functionality invariably grows as process node shrinks, and it's the second tier chip suppliers that get hurt in the process. This may be at least a partial explanation for the tales of woe we are hearing from them.
Investor Takeaway
I recently received a comment to the effect that didn't I realize that Apple and Intel (NASDAQ:INTC) were in talks concerning foundry services? When I get comments like this, it seems to me that the commenter just isn't up on current events. Apple allowed Samsung to be a second source for 14 nm FinFET in late 2015 because it just couldn't take the risk of inadequate supply for the iPhone 6s launch last September. There was a lot of added expense associated with this, since the Samsung and TSMC processes were not identical.
Apple is clearly motivated to reduce foundry suppliers, and there is already so much momentum in favor of TSMC that I don't see any possibility of Intel gaining a foothold. Dr. Chang repeatedly emphasized during the teleconference the element of trust that TSMC brings to the table. Can Apple really trust foundry services from companies that are also arch competitors? When you go to a foundry, you have to show them the details of your SOC design. Can Apple really afford to keep doing that with either Samsung or Intel? I don't think so. In the long run, there's too much chance of data leakage out of the foundry to other parts of the competitor company.
Fortunately for Apple, TSMC is rapidly becoming the technology leader in foundry services. TSMC's inFO will provide exclusive cost and performance advantages to Apple for its next generation smartphones due to arrive this fall. And 10 nm will follow in 2017. TSMC will likely be the first foundry to achieve full scale production at 10 nm.
Although there may be some near term concern about iPhone for the March quarter, the TSMC partnership will cement Apple's technological leadership in smartphones for the next two years. Apple's profit share for the smartphone market (estimated at 94%) appears quite secure, even if Apple does suffer some near term decline in market share. I remain bullish on Apple and consider it a buy.
Disclosure: I am/we are long AAPL.
I wrote this article myself, and it expresses my own opinions. I am not receiving compensation for it (other than from Seeking Alpha). I have no business relationship with any company whose stock is mentioned in this article.
Editor's Note: This article discusses one or more securities that do not trade on a major U.S. exchange. Please be aware of the risks associated with these stocks.