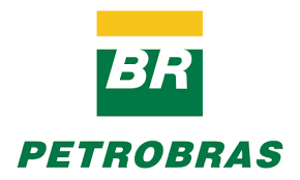 Two of the most important flagship companies in Brazil - Petrobas and Vale - continue under pressure. Currently operating in an adverse environment both in the sector and the country, as I describe in my article What's Next For Brazil After Fed Hike, Ratings Cuts, And Other Important Developments?, their shares listed on the NYSE are at their lowest levels on record.
Petrobras recently announced adjustments to the 2015-2019 business and management plan. It reduced planned investments in the period by 25% to $98.4 billion, with 2016 investments of $20 billion. The assumptions underlying the business plan were also revised with the average Brent crude price expected for 2016 moving from the $55/barrel anticipated in October to $45/barrel, and the BRL/USD exchange rate moving from 3.80 to 4.06. Petrobras is also said to be seeking to sell its stake in Braskem, something which was not denied in the formal communication the company wrote on Friday about that subject.
In turn, Vale used $3 billion from its $5 billion credit facility to increase liquidity and bridge potential cash flow needs until the conclusion of its divestment program, particularly the conclusion of its coal transaction comprising Moatize and the Nacala Logistics Corridor. Some of the amount raised will cover the funds used to amortize bonds due in January 2016. Vale also plans to issue a long term bond.
Both companies state that they continue to focus on leverage reduction, liquidity enhancement and of course shareholder value generation and these initiatives seem positive given the still high level of capital expenditure when compared with operating cash flow generation capacity and interest burden.
Looking at fundamentals, deterioration in headline revenues and increasing leverage are obvious, financing costs are having a very significant impact on earnings, and corporate governance-related headlines at Petrobras add to uncertainty.

On the positive side, it is worth highlighting the resilience of EBITDA margins reflecting very significant adaptation capacity of the cost structure to the new operating environment. In the case of Petrobras , EBITDA grew year-on-year at the end of the first nine months of 2015.

The sound liquidity position of both companies is evident, with short-term cash more than exceeding short term financing needs. Also evident: the stability and even improvement in the proportion of operating cash flow to total debt, while having available and unused credit lines also exceeding short-term debt.

The sound liquidity position leads to two questions: Why are the two companies divesting heavily to the extent of building such a cash position if they plan not to pay dividends? And, are their fixed income instruments more attractive than their equities?
Regarding the first issue, several analysts suggest that both Petrobras and Vale may not pay dividends going forward, and that would take away some of the attractiveness of these stocks precisely at a moment when shares have lost so much value, the operating environment is challenging and dividends are the most signficant justification for an investment.
Although both Petrobras and Vale are operating in a very challenging country and sector environment, their operating exposure to Brazil is low, especially in the case of Vale which draws 82% of its revenues outside Brazil (38% in China, though). The same cannot be said with respet to corporate governance, given the shareholding structure of these companies and their strategic importance for Brazil.
In the case of Petrobras, which is controlled by the state with little more than 50% ordinary shares but where public entities also hold around 40% of the total capital, skipping dividends wouldn't be that straightforward, as the state would cease to receive a significant cash inflow in challenging times. Vale is only 5% held by the state, which also has 12 golden shares, so from a purely public-finance point of view the imperative to pay dividends wouldn't be as strong.
Looking at credit metrics it is clear that these companies are hardly generating enough cash flows to maintain a sound financial profile, as interest coverage by EBITDA is low. However, it wouldn't be the first time a company in such a position finances dividends with cash in hand or debt, especially given the state of public finances and private shareholders' current discontent with the stock.
That said, dividend payment would be more likely in the case of Petrobras than Vale. However, it is not a given that these companies won't be paying any dividends in 2016. They may just choose to reduce them. Nevertheless, with the political situation in Brazil, and the corruption scandal at Petrobras, more opportune times for buying these equities could appear during 2016.
As for the second issue, regarding the attractiveness of these companies' dollar-denominated debt instruments traded in U.S. markets, with the Fed raising rates, now may not be the best time to invest in fixed income in general. However, given the current cash position of these companies and still available credit lines (in September 2015 Vale had $6.2 billion of unused credit facilities - from which $3 billion were recently used - and Petrobras $5.9 billion), the bonds of Petrobras and Vale could be attractive on a short-term hold-to-maturity basis: Vale maturing in 2 years yields over 8% and Petrobras yields 6% for 6-month bonds.
Given that a suppression of dividends may not materialize but a reduction is highly likely and that these companies have enough cash in hand and facilities to pay at least 1-2 years debt, I think fixed income dollar instruments are much more interesting than an equity investment in the short-term.
Stay tuned for the earnings season!
Disclosure: I/we have no positions in any stocks mentioned, and no plans to initiate any positions within the next 72 hours.
I wrote this article myself, and it expresses my own opinions. I am not receiving compensation for it (other than from Seeking Alpha). I have no business relationship with any company whose stock is mentioned in this article.