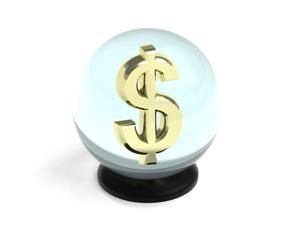 These days it seems that there are a lot of opinions flying around about recession, if we are in a bull or bear market or the economic health of the U.S. We would like to address a few of these and advance our argument that explains the current markets.
We repeatedly hear affirmative statements regarding the economy. Although many of the statements are presented as deductive arguments, they are merely not-so-well-thought-out opinions. An example would be: "The U.S. economy is fine because the consumer is doing well." Consumer sentiment is a lagging indicator of economic health, so these types of statements don't provide us with value or useful insight. The same can be said of the media's current infatuation with oil and China as they relate to the U.S. market. There is no historically meaningful correlation from which we could draw insight for our markets.
It is important to have some discipline in relation to the arguments that are proposed. We advise investors to use simple economics. As far as U.S. equities, examine the strongest correlation only: future earnings.
The current market can be easily explained by two facts. First, we need to provide some additional information. In 2003, the SEC implemented Regulation G. Reg G allows companies to present earnings calculated by accounting methods other than GAAP (adjusted earnings). This was proposed to allow increased visibility on certain short-term accounting issues. We believe that the adjusted earnings are being widely abused to create the appearance of higher earnings.
Data providers, such as FactSet, use the adjusted earnings when calculating index price-to-earnings ratios. This data is then used by the financial community and media. This leads to inaccurate comparisons when examining the current market against the historical data since the historical data was calculated using GAAP conforming earnings. Currently, the adjusted earnings are around a 20% premium to the GAAP earnings for the S&P 500. We have witnessed a number of media sources and market commentators that use the current adjusted numbers or ratios for indexes and compare them to the historical GAAP ratios. This is not apples to apples and gives the appearance that the market is trading at more conservative multiples.
The two facts that are relevant are: securities should trade at a discount to their future value and the future earnings for the S&P 500 and most indexes have been declining.
GAAP earnings for the S&P 500 index for the year 2018 look to be down 30% or so. In mid-2014 we had an S&P 500 outlook for 2017 or 2018 of $150-160. That has steadily eroded and currently it is reasonable to expect $100-110 (loss of earnings growth is compounded in future periods). The current twelve-month trailing GAAP earnings for the S&P 500 index are around $100. If one uses basic securities analysis, a current value can be reached.
Applying a 15 multiple for 2018 and a discount of 8% per annum produces the following: A mid-range 2018 value for the S&P of 1550 and a current value of around 1300. Although the earnings have been declining steadily, the markets have not reacted until recently.
We don't expect the market to go to 1300 immediately; 1300 could be a reasonable low point or could be too high given low-end historical multiples. We believe that this adequately explains the current action and provides something of a map for the next 18 months. In order to reverse this we need the future earnings to begin to head higher.
Disclosure: I/we have no positions in any stocks mentioned, and no plans to initiate any positions within the next 72 hours.
I wrote this article myself, and it expresses my own opinions. I am not receiving compensation for it (other than from Seeking Alpha). I have no business relationship with any company whose stock is mentioned in this article.