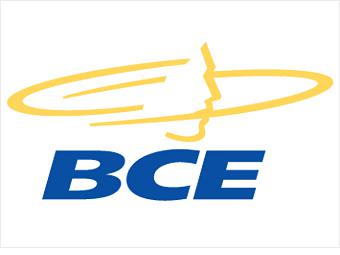 BCE (NYSE:BCE) is one of the safest plays on the TSX. It's the biggest Canadian telecom player that yields over 5%. BCE has one of the most powerful wireless infrastructures in Canada and has a wide moat that prevents competitors from stealing market share. When market turmoil arises it's important for every investor to prepare by adding high-quality, dividend-paying stocks that will be safe during times of panic. In America, you have AT&T (NYSE:T) and Verizon (NYSE:VZ) which yield over 5%. I will briefly compare these American telecom giants to BCE and Telus (NYSE:TU) and give you what I believe is the best stock to hold in a potentially painful 2016. As the stocks get beaten down the dividend yield will rise and this will pad against volatility. There are a better choice than bonds for investors with a long-term horizon.
BCE a safe name with a high yield
BCE is Canada's largest telecom company and is the AT&T of Canada. BCE is a diversified business which has mobile, cable TV, internet and landline services. They are Canada's largest telecom business and a slow (no growth) company. It attempted to expand internationally in the past but failed miserably. With BCE you can expect a high yield of 5% that will give investors income as they wait patiently for the bear market to end.
Strong Q3 2015 results
BCE reported very solid Q3 financial results that could cause the stock to hold up during tough economic times. In Q3 2015, wireless revenues rose 9.3% compared to fiscal Q3 2014. BCE also had an increase of 78,000 new post-paid mobile subscribers and 1.8% in total wireless subscribers to 8.18 million total. Net earnings increased 16.5% to $2.23 billion and the EPS was increased 7.3% to $2.64. BCE has been gaining more subscribers over the first three quarters of the year when compared to last year. Wireless subscribers increased 1.8% to 8.18 million, internet subscribers increased 4% to 3.37 million and television subscribers increased 3.9% to 2.7 million. Free cash flow increased by a whopping $2.08 billion which is 9% more than the same period last year. Since BCE is a very low growth company, most of that cash flow is going to be paid back to investors in the form of dividends. BCE also has raised its dividend for seven straight years and will continue to do so in 2016 despite the bear market because of its incredibly strong balance sheet.
Potential risks
A weakness for BCE is that it has a very large media division that has been experiencing negative headwinds with the rising number of cable cutters. BCE is going to face some challenges when the CRTC's new rules come into affect in March of this year that will force BCE to overhaul their cable TV offerings. This will put some pressure on its media division.
Valuation and comparison to peers
The current dividend yield is 5.01% with a P/E of 17.78 which is much cheaper than AT&T which seems to be American's go-to pick for a safe income stock. AT&T currently has a yield of 5.65% and a P/E of 39.7. AT&T looks expensive and although the yield is slightly higher, investors are more likely to experience a capital loss by holding onto AT&T in times of market turmoil when compared to holding BCE or Telus. BCE would be a better choice than AT&T at this point for those reasons but Verizon would probably be better than both of these due to its better growth prospects when compared to AT&T and BCE. Verizon currently has a P/E of 17.67 with a yield of 5.09%. Telus is the highest growth of the telecom stocks mentioned in this article with a 15.46 P/E and a 5.18% yield. Telus is aggressively investing in growing their wireless communications business and has Optik TV in place which is their pick-and-play cable service which complies to CRTC standards that will be introduced this year.
BCE a buy?
There's no question that BCE is a high-quality safe dividend stock that will reward investors with a long-term horizon. However, I believe there is better value on the TSX when talking telecom stocks with high yields. Telus is a much cheaper stock with a much higher growth potential that has been knocked down due to temporary headwinds caused by Shaw (NYSE:SJR) coming into the wireless business with their acquisition of WIND mobile. When comparing BCE, Telus, Verizon and AT&T, Telus would be by far the biggest value play when looking for safe dividend stocks yielding over 5%. It has been punished a bit more than the others for reasons that do not affect how the business operates. I would say BCE is at fair value but Telus would offer value for those who seek growth to go with a high yield. Telus currently has a P/B and P/S lower than their five-year historical averages. Both BCE and Telus are a great choices when the economy goes down hill. People will still need to pay their wireless contracts and have an internet connection.
It can't hurt to own both BCE and Telus right now, but if you had to choose one I would go with Telus for its cheaper valuation, higher growth and slightly higher yield.
Disclosure: I am/we are long TU.
I wrote this article myself, and it expresses my own opinions. I am not receiving compensation for it (other than from Seeking Alpha). I have no business relationship with any company whose stock is mentioned in this article.