It has been an absolutely brutal start for investors in 2016. The S&P 500 is already down eight percent on the year and the Nasdaq is down more than 10% for 2016 so far. That is absolutely docile compared to the losses investors in energy and commodity stocks have continued to suffer in the New Year. China, Europe, small caps, transports and biotech are all in official bear market territory as investors fear this might be a replay of the 2008 debacle that brought the world to its knees and collapsed markets across the globe.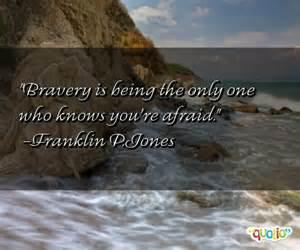 So is it time to hide under the covers until the all-clear bell tolls or time to back up the truck and do some bargain shopping? As my regular readers know I was not sanguine on the markets to start 2016. I recently posted my thoughts on why a decent portion of the rally from 2009 to 2014 was the consequence of the Federal Reserve's quantitative easing programs and not due to improving business or economic fundamentals. I started the year with a 30% cash allocation with my portfolio clearly on a cautious stance to open the year.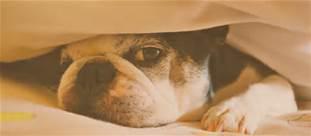 However, even this skeptic does not believe this is a repeat of 2008. Our banking system is on much sounder footing and is much less exposed to what is happening in the oil patch than it was to the mortgage market seven years ago. This feels more like 2011 when markets tumbled on the Greek debt crisis or 1998 during the Asian financial crisis.
The recent turmoil in the global markets leads me to believe that our central bank will soon back off its projection that it will hike interest rates by a quarter point four times in 2016. I believe this could happen soon. I think Fed president's Bullard's dovish words last week was the start of that. This, of course, would help stabilize the markets and probably trigger a substantial rally off oversold levels.
Thus, I did a little bargain shopping during the market's big declines this week. I'm primarily sticking to large-cap stocks with cheap valuations and big dividend yields that should put a nice floor against any further significant decline. Here are five I like and added to this past week.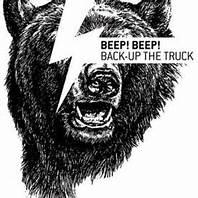 Let's start with Macy's (NYSE:M). The stock was actually flat on the week and feels like it has bottomed after a feeble 2015. Colder weather should help its winter apparel sales and comp store comparisons in the first quarter. More importantly, the company has signaled a recent willingness to monetize some of its vast real estate holdings. These may be worth more than the ~$20 billion enterprise value Macy's has in the stock market.
Activists have been pushing for this and Macy's flagship Herald Square store could be worth $3 billion to $5 billion by itself given it sits on a full city block in a desirable location in Manhattan. This retailer is struggling but still posting profits and has a large dividend yield. At nine times earnings and with a dividend payout north of four percent, the downside feels very limited outside a substantial recession.
General Motors (NYSE:GM) is priced like we are in a recession. The automaker is selling at less than six times forward earnings despite raising guidance, hiking its dividend and upping its stock buyback program by $4B last week. It's seeing record sales in its two largest markets, the United States and China, and things are slowly improving on the European continent.
Domestic auto sales should remain robust in 2016 as there is still solid job growth and low interest rates. Gasoline prices also should continue to remain much lower than they were a year ago as the collapse in crude oil continues. This means more sales for General Motors' high margin trucks and SUVs. China vehicle sales also should grow in 2016 thanks to new stimulus efforts by authorities this year. Earnings at GM should increase 10% to 15% in 2016 and the stock yields just over five percent here. It is hard not to like GM at under $30.00 a share.
AbbVie (NYSE:ABBV), the giant drug maker, was actually up last week. And why not? After seeing earnings growth over 30% in 2015, another profit gain of 15% to 20% is in the consensus projections for this year. The current weakness in the stock market in general and biotech in particular has made AbbVie an "accidental" high yielder with a dividend payout north of four percent. I think this opportunity will be long gone once this recent bout of volatility in the market ends.
The last two recommendations are a bit more of higher risk plays because of the challenges of the industries these companies are in. However, I like their long-term risk/reward profile and their high dividend yields should put a floor under further significant declines.
First up is Qualcomm (NASDAQ:QCOM) which had a challenging year in 2015 as did most "old tech" companies in the back half of 2015. The company seems to have gotten over its Chinese issues recently with some major new 3G/4G license deals inked in the Middle Kingdom. Activists also have increasingly targeted Qualcomm which has helped push initiation of a major restructuring at the firm that will reduce operating costs significantly. The company should return to earnings growth in 2016. The stock is cheap at just nine times forward earnings and a yield right at four percent.
Las Vegas Sands (NYSE:LVS) had a miserable year in 2015 as Chinese authorities escalated their crackdown on corruption severely denting the traffic coming to Macau. The gambling enclave provides the majority of this casino operator's revenue and profit. However, comps should get much easier in 2016 and the company is much less exposed to the "high roller" market than its brethren. This segment has been the most impacted by the crackdown on corruption by China.
In addition, its 3,000 room Parisian Macao should open in the first half of this year. This will provide a new source of revenue. It also will substantially lessen the firm's capital expenditure needs over the next few years. At 11 times FY2014's earnings and with a dividend north of six percent, an investor is getting paid nicely to wait for things on Macau to improve.
After waiting for a "buyable" dip for over a year, the market is finally providing one albeit in the backdrop of an increasingly volatile environment. For those with "dry powder" that refuse to just hunker down in a foxhole, these five cheap high yielders might be a good place to put some of that ammo to use.
Disclosure: I am/we are long ABBV, M, GM, LVS, QCOM.
I wrote this article myself, and it expresses my own opinions. I am not receiving compensation for it (other than from Seeking Alpha). I have no business relationship with any company whose stock is mentioned in this article.