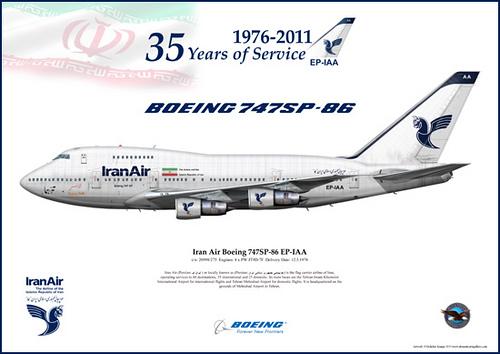 Img 1: Iran Air 747 - Some of the oldest 747's still in use
Donald Trump, referencing the recent removal of economic sanctions on Iran, stated if Iran was a stock he would buy it. Unfortunately for savvy investors looking to profit from the removal of sanctions there is no such stock as IRAN on any stock exchange. There is however Boeing (NYSE:BA), an American aerospace firm poised to see billions of dollars in sales following the removal of economic sanctions Iran. Buying Boeing may be the next best way for investors to reap the rewards of the removal of economic sanctions on Iran. In this article I look at the potential in Iran and take a look at what we can expect for Boeing as $150 billion in Iranian cash is freed up and the country puts the cash to use to overhaul its aviation sector.
Iran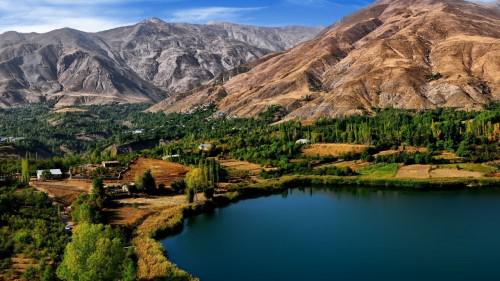 Img 2: Countryside outside Tehran, Iran
Iran has a population of 77 million, a population in line with that of Germany. The country has an excellent education system, a strong middle class and produces the third highest number of engineers annually, behind Russia and the United States. Despite that, 25% of Iranians who have a post graduate education and 4 to 5 million Iranians live abroad due to trouble finding work at home.
Iran holds 10% of the worlds proven oil reserves and 15% of the worlds gas reserves, enough oil to supply China for 40 years. Besides oil and gas, Iran is the largest manufacturer of cars in the middle east and also exports Iranian carpets and fruits and nuts.
Iran will be the largest economy to rejoin the world after the USSR breakup in 1991 and its economy is expected to grow 5% upon joining, and 8% annually after 18 months, impressive figures that are in line with the GDP growth seen in the past from China. Goldman Sachs estimates that Iran will become the 12th largest economy in the world by 2025.
Aerospace In Iran
UNESCO says Iran is the 13th for UNESCO world heritage sites yet tourism revenues are 68th worldwide. In addition to strong tourist potential, 4-5 million Iranians live overseas with many in the United States, Canada, Europe, Turkey, UAE and Australia. The opening of sanctions will likely see many of these Iranians living abroad go back and visit, along with Iranians visiting many of these countries abroad for both business and pleasure and foreigners visiting Iran for business and to a lesser extent pleasure.
Currently Iranian airlines operate 251 aircraft, however many of these are inoperable due to spare parts being unavailable while sanctions were in place. Iran Air's fleet average 26 years old, over twice the world average while the flagship 747 in Iran Air's fleet is 38 years old! This old age led in one instance to an engine falling off a 747 mid flight. At the last Le Bourget airshow in Paris the Iranian transport minister Abbas Akhoundi said the country needed over 400 new aircraft worth over $20 billion dollars in the next few years.
Boeing In Iran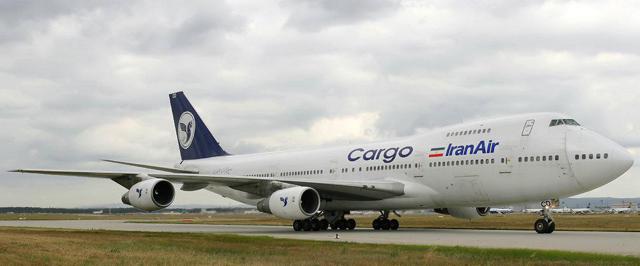 Click to enlarge
Img 3: A Iran Air Boeing 747
Experts back up those statements and estimate Iran will need 400-500 new aircraft in the next five years to revamp its fleet and get its airline sector up to international standards. These aircraft orders could lead to air service between multiple Iranian and multiple US cities, with the US cities of Washington DC, New York, Houston and Los Angeles likely to see service due to their ties to Iran. The managing director of Iran Air in a rare interview said he saw the 737-800, 777, 787 and possibly 747-8 as all having a place in the future fleet of Iran Air. With Iran Air having a history of being inseparable from Boeing it will bode well for the company as it looks to re enter the Iranian market. The interest from Iran in the Boeing 747-8 is also a huge plus for Boeing as it has struggled to gain much traction selling the aircraft since its debut. In addition the current generation 777 line has many unfilled slots still that could undoubtedly be filled with orders from Iran. Boeing has recently made several transactions with Iran, the first since 1979, selling the country aircraft manuals, drawings and charts along with performing engine maintenance for the country's Boeing fleet.
The biggest hurdle for any Boeing aircraft order to go through is the U.S sanctions currently in place. These need to be removed by congress and with only 21% of Americans approving of the Iran deal this is far from certain. The lifting of sanctions will allow Boeing to sell planes such as the Boeing 737, 777, and 747-8 to Iran, all aircraft that have seen sales slow significantly in recent months as the economies of many emerging markets slow down. Failure to lift sanctions Iran has warned will lead them to make large aircraft purchases from China and Russia instead. Assuming $65 billion in commercial aircraft sales annually, Boeing could expect to see ~5% of commercial aircraft revenue come from Iran in the years ahead.
Despite the obvious aircraft sales from Iran, many experts have failed to mention the additional aircraft that will be required for Iran's largest trading partners; China, India, Japan, South Korea and Turkey as they launch air service to Iran. While these airlines will not need anywhere near 400 aircraft to launch Iran service, the airlines of these and many other countries will certainly require a number of additional aircraft to establish service to Iran.
Conclusion
With a strong potential tourist industry, millions of Iranians abroad, a strong educated workforce and domestic economy there is huge potential for Iran's airlines upon the lifting of Iranian sanctions. This will in turn generate billions of dollars of orders for both Airbus (OTCPK:EADSY) and Boeing. Boeing is likely to be the single biggest American beneficiary of the sanctions being lifted from Iran and hopefully the stock will reflect this. If investors want a way to play the Iranian sanctions, Boeing is the stock with the most exposure and the stock to own.
Disclosure: I/we have no positions in any stocks mentioned, and no plans to initiate any positions within the next 72 hours.
I wrote this article myself, and it expresses my own opinions. I am not receiving compensation for it (other than from Seeking Alpha). I have no business relationship with any company whose stock is mentioned in this article.