When I buy stock in a company, my intention is to hold those shares for years and years -- ideally forever.
Furthermore, as a Dividend Growth Investing practitioner and a "serial dripper," I like to increase my stake in companies through reinvesting dividends. I also frequently use outside funds to add to holdings in both tax-advantaged and taxable accounts. After all, I researched these businesses thoroughly and felt strongly enough about their prospects to partner with them in the first place, so it makes sense to "top 'em off" when money is available and valuations are right.
Intentions aside, however, partnerships sometimes end. It happens in the corporate world often, through spin-offs or sales or management changes.
And outside the business realm... about half of all marriages end in divorce, friendships fade, people switch jobs, neighbors move across town, and even sports fans sometimes change allegiances. Six years ago, before I moved to Charlotte, I certainly wasn't cheering for the soon-to-be Super Bowl champion Panthers!
Click to enlarge
You Sold What?
In the comment stream of my previous article, a reader who goes by NV_GARY mentioned that he might "de-risk" his portfolio. A discussion ensued, and I said I had similar thoughts. In fact, I said, I had recently sold ConocoPhillips (NYSE:COP). That led to this comment from a reader who goes by Contraria2:
You sold COP?! Wow. I don't think you are the "reluctant" seller you think you are. Since you sell a lot more than you think, it may be time for you to reassess your (stock choices and) entry points.
This comment got me thinking; and when I think, I tend to ask myself questions, such as: Am I really a "reluctant seller," as I like to claim? Are my sales truly justifiable? How have my sales fared? If I sell a company, was I foolish to have bought it in the first place?
To start this self-examination, I decided to look back at every stock sale I have made in the last two years -- a period during which I became increasingly committed to building the kind of a high-quality portfolio that will let me and my wife reach our financial goals.
I like to read articles in which the author explains his or her thought processes because I often face some of the same situations. Hopefully you will find some of my observations and explanations useful as you contemplate your own investments.
First, here are the companies we have sold the last two years:
| | | | | |
| --- | --- | --- | --- | --- |
| COMPANY | DATE SOLD | SALE PRICE | PRICE 1/18/16 | DIFFERENCE |
| Vodafone (NASDAQ:VOD) | 2/14/14 | $36.56 | $30.79 | +15.8% |
| National Health Investors (NYSE:NHI) | 4/17/14 | $60.46 | $59.18 | +2.1% |
| Prospect Capital (NASDAQ:PSEC) | 6/26/14 | $10.39 | $5.96 | +42.6% |
| Royal Dutch Shell** (NYSE:RDS.A) | 5/30/14 - 7/31/14 | $78.68 -$82.60 | $39.15 | +50.2% to +52.6% |
| Rogers Communications (NYSE:RCI) | 8/11/14 | $39.05 | $33.31 | +14.7% |
| Ensco (NYSE:ESV) | 9/30/14 | $41.18 | $10.30 | +75.0% |
| Bank of Montreal (NYSE:BMO) | 12/9/14 | $68.62 | $48.79 | +28.9% |
| Bank of Nova Scotia (NYSE:BNS) | 12/9/14 | $56.54 | $36.00 | +36.3% |
| Canadian Imperial Bank (NYSE:CM) | 12/9/14 | $88.05 | $58.42 | +33.7% |
| Royal Bank of Canada (NYSE:RY) | 12/9/14 | $68.99 | $46.11 | +33.2% |
| Toronto-Dominion Bank (NYSE:TD) | 12/9/14 | $45.55 | $34.09 | +25.2% |
| Walgreens Boots* (NASDAQ:WBA) | 3/12/15 | $83.93 | $79.93 | +4.8% |
| Wal-Mart (NYSE:WMT) | 3/23/15 | $83.83 | $61.93 | +26.1% |
| General Electric*** (NYSE:GE) | 4/17/15 - 8/28/15 | $27.47 -$25.15 | $28.49 | -4.6% to -11.7% |
| South32 (OTCPK:SOUHY) | 7/13/15 | $6.24 | $3.08 | +50.6% |
| Baxalta (NYSE:BXLT) | 7/22/15 | $32.73 | $40.13 | -18.4% |
| Baxter International (NYSE:BAX) | 8/4/15 | $39.39 | $35.10 | +10.9% |
| Kinder Morgan* (NYSE:KMI) | 8/14/15 | $33.95 | $13.00 | +61.7% |
| ConocoPhillips | 1/4/16 | $47.59 | $39.36 | +17.3% |
Key: DIFFERENCE illustrates percentage gained (+) or lost (-) as related to current price; * indicates that only partial positions were sold -- we still own some WBA and KMI; **RDS.A was sold over three dates at prices ranging from $78.68 to $82.60; ***GE was sold on two dates, half at $27.47 and the other half at $25.15.
In a moment, I will get into the rationale on each sale and will discuss what I did with the proceeds. First, a few general observations:
Whether through sound analysis or dumb luck (or maybe both in some cases), the sell decisions proved to be pretty doggone good.
With only two positions -- Baxalta and GE -- would we have experienced paper gains were we still holding them.
Dumping Ensco, Kinder Morgan, Shell, South32 and PSEC saved us significant paper losses -- and limitless angst.
Of all the stocks sold, only GE was held in a taxable account.
As a preferred client of our brokerage, we have extremely low trading fees.
The percentages in the table did not take into account dividends we would have received had we kept full positions and dripped.
Again, I entered into relationships with those companies fully intending to stay married to them for years. Now, let's get to the reasons behind my decisions for the various divorces...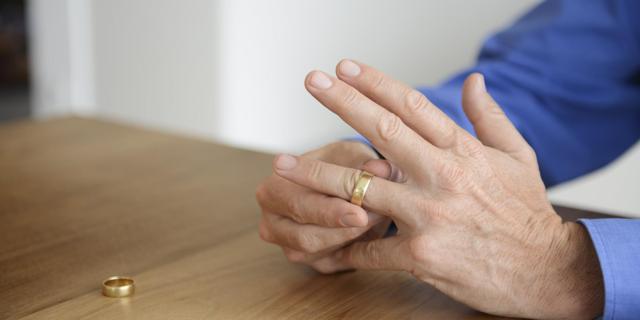 Click to enlarge
Vodafone: I felt the most attractive reason to own the company was its large stake in Verizon Wireless. With Vodafone's sale of VZW to Verizon (NYSE:VZ) just about complete, and having achieved a 34% profit from our $24 purchase price, I decided to sell. I used the funds to open a position in PepsiCo (NYSE:PEP), paying $79 for a company now trading near $94.
National Health Investors: I bought this company well before I understood what a REIT was and how it worked. As we also owned (and still own) Welltower (NYSE:HCN) and Omega Healthcare (NYSE:OHI), I sold to reduce our exposure to healthcare REITs. I used the funds to buy PSEC, paying $10.49 for a company we soon would sell at $10.39.
Prospect Capital: This was an obvious reach for yield. Soon after the purchase, I began regretting it because it didn't feel like the kind of high-quality, dependable, dividend-growing company I wanted to own long-term. When I got a chance to get out break-even (counting dividends received), I was relieved to sell. I used the funds to buy SCANA (NYSE:SCG) at $52; the utility is now at about $60.
Royal Dutch Shell: I'd love to claim I saw the oil bust coming, but that's not why I sold. As a dripper, I was disappointed when Shell announced it was ending its Scrip Dividend Programme. The company's policy change led me to examine its role in our portfolio, and I felt it was overvalued. I also thought we had too much Big Oil. We used the funds to buy Ensco, Verizon, AT&T (NYSE:T) and Avista (NYSE:AVA) -- hey, three out of four ain't bad.
Rogers Communications: I bought this to add some Canadian exposure to our portfolio, but it didn't take me long to decide I preferred AT&T and Verizon. So I sold RCI and divided the proceeds equally between the two American telecoms. So far, this has been pretty much a wash; even though I "saved" some losses with the sale, I overpaid for T and VZ at the time.
Ensco: High-yielding Seadrill (NYSE:SDRL) had such loyal, vocal fans that I seriously considered the popular offshore driller. Still, its debt level made me nervous so I "compromised" by buying ESV, whose lower dividend (and lower leverage) made it seem a safer play. Not long after a Seadrill honcho commented that the industry was in decline and its prospects were poor, I dumped Ensco for a moderate loss. I was glad to get out, and I'm infinitely gladder now! I used the funds to top off our positions in SCG, OHI and Kraft -- now Kraft-Heinz (NASDAQ:KHC).
BOM, BNS, CM, RY, TD: Freaked out by the financial crisis, we didn't own any banks. After doing considerable research, I learned that Canadian banks were historically far more stable than their American counterparts, and I decided to create my own mini-ETF by opening small positions in these five income-producing stalwarts in January 2014. Unfortunately, the strong U.S. dollar created a dynamic I disliked: Even as the banks raised their dividends, we received less income. Needing cash to fund the Dividend Growth 50 project, I sold the five companies in December 2014 at a slight profit. The fact that prices of Canadian banks have since plummeted shows how valuable fortunate timing can be!
Walgreens Boots: I wanted Microsoft (NASDAQ:MSFT) and I had a lot of WBA, whose yield had declined rapidly as its price soared. So I trimmed about a quarter of our WBA position and used the funds to buy MSFT at about $41. While Walgreens went even higher before settling back down fairly close to my sell price, Microsoft quickly moved beyond $50. Naturally, I wish I had sold a little more WBA and bought a little more MSFT, which has a better dividend, too.
Wal-Mart: Once an aggressive dividend grower, WMT's income growth has stalled. That, coupled with its low yield, led me to place Wal-Mart on "probation" after a 2% hike in 2014. After another 2% raise in 2015, I sold. An even better reason to say bye-bye: its declining earnings, which management says could plague the retail giant for some time. Unfortunately, two of the companies bought with the proceeds -- Qualcomm (NASDAQ:QCOM) and Emerson Electric (NYSE:EMR) -- have been total-return busts, although they have helped our income stream. The third, AbbVie (NYSE:ABBV), trades at about the price we paid ($57.17), and its recent 11.8% dividend boost puts WMT's income growth to shame.
General Electric: I had a "complicated marriage" with GE. I bought a rather large stake in June 2008 after reading two paragraphs in a financial magazine extolling its virtues. I held on during the financial crisis (even though I resented its big dividend cut in 2009) and throughout its slow climb back to respectability. Although GE's price didn't return to my purchase price, years of dripping got the position back to break-even. Last spring, after GE announced it was freezing its dividend until at least 2017, I decided I could do better. I sold half our stake at $27.47 and used the funds to top off Emerson Electric and AT&T and to initiate a position in Gilead Sciences (NASDAQ:GILD). A few months later, I sold the rest of our GE at $25.15 to buy more 3M (NYSE:MMM) at about $140. EMR has done poorly, GILD has trended lower, T is up some and MMM has tread water. GE, meanwhile, finally had a surge and went over $30 before settling back somewhat lower. Although I still believe my rationale had merit, I have held onto other companies despite dividend freezes. So I do believe I let emotions get involved.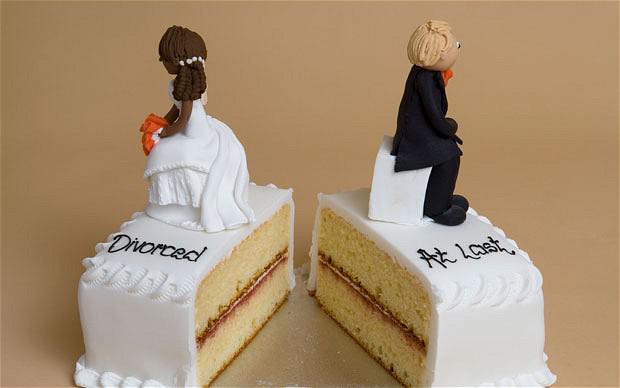 Just as some marriages end because one spouse simply grows tired of the other, I think it's quite plausible that I just got sick of GE. And as is often the case when a stock sale is made for dubious reasons, it hasn't turned out to be the best decision. (Having said that, I remain firmly convinced that 3M is a better long-term investment.)
South32: I never wanted this spin-off from BHP Billiton (NYSE:BBL), and I wish I had sold the minute I received it. Heck, I wish I had sold BBL before the spin-off even occurred! The SOUHY stake was small and the sale generated very little money.
Baxter and Baxalta: When Baxter spun off its pharmaceutical division, I held both for a bit. I sold both, realizing a slight profit, once the companies announced a huge dividend cut. Baxter has done little since the sale, but Baxalta has been a big gainer -- and it could be an even bigger mover after being acquired by Shire (NASDAQ:SHPG). The funds from those sales were spread among other healthcare companies we owned or wanted to own -- Gilead, Johnson & Johnson (NYSE:JNJ) and Amgen (NASDAQ:AMGN) -- as well as tech behemoth Apple (NASDAQ:AAPL). While I like the long-term prospects of the companies I bought, so far only Amgen has been a "good buy"... and Baxalta certainly has turned out to be a "bad sale."
Kinder Morgan: I have written extensively about why I dumped about half my KMI stake -- see this and this -- so I won't rehash it now. Proceeds were used to buy Ventas (NYSE:VTR) at $52 and $53, and to top off Verizon at $43. With KMI having gone down 62% since the sale, our remaining stake has become quite small. I probably should just unload it and move on, but I now see it as a small speculative position in an industry that is still important to the energy infrastructure. Or at least that's what I tell myself!
ConocoPhillips: Due to serious concerns about COP's ability to maintain its dividend, I sold it when it experienced a little bump on the first trading day of 2016. Most Energy companies are being severely tested, and nearly all dividend cuts are accompanied by price declines. With major stakes in Exxon Mobil (NYSE:XOM) and Chevron (NYSE:CVX), we have plenty of Big Oil. I wanted more utility exposure, so I bought some Dominion Resources (NYSE:D) at $66.66, just a couple bucks higher than its 52-week low. The rest of the COP proceeds sit in cash, awaiting buying opportunities that might arrive quite soon if this market downturn continues.
Questions, Questions
I think I have answered two of the questions posed early in this article: Most of these sales were justifiable, and the vast majority of the sales did turn out to be prudent.
As to whether the sales were a sign that I was foolish to have bought the stocks in the first place or that my entry points were bad...
Of the 19 companies I ended up selling the last two years, I certainly had bought several for the wrong reasons, most notably PSEC and ESV. I bought GE, COP, RDS.A, VOD, NHI and RCI before I really knew what I was doing -- and lucked out with a few of them. I received BXLT and SOUHY in spin-offs; BAX was a worthwhile company to own, but BBL now seems like a foolish yield grab.
VOD and KMI experienced significant corporate changes after I bought them. I actually bought VOD hoping it would deal Verizon Wireless and enjoyed the price bump; it's a rare example of a stock I bought thinking I might sell. KMI... ugh.
I don't see how I could have predicted Wal-Mart's lack of dividend growth. Walgreens has been a success story for me -- practically a three-bagger -- and I continue to happily hold it. I do view the Canadian banks as good companies; obviously, given their fall, I'm glad I sold, but maybe I'll buy back into one or more someday.
Regarding entry points, I have few regrets because we made money on most stocks we eventually sold. We suffered large losses only on KMI and ESV, and we were major winners on RDS.A, WMT, WBA and VOD.
So, What Kind Of Seller Am I?
Finally, back to the big question suggested by commenter Contraria2: Am I really the "reluctant seller" I claim to be?
First, I think it's worth noting that I have not sold a single share of any of our 13 "core" positions, which have grown to make up nearly 60% of our stock portfolio: AT&T, Exxon Mobil, Johnson & Johnson, Chevron, 3M, Philip Morris (NYSE:PM), WEC Energy (NYSE:WEC), McDonald's (NYSE:MCD), Coca-Cola (NYSE:KO), Procter & Gamble (NYSE:PG), General Mills (NYSE:GIS), Altria (NYSE:MO) and Realty Income (NYSE:O).
GE and KMI were among our largest holdings, but otherwise the selling has been done mostly around the fringes of our portfolio. I guess I plead guilty to doing some tinkering as I look for other stocks to eventually join our core. And yes, I do hope to continue the process of "de-risking" and improving the overall portfolio quality.
So I will continue to define myself as a reluctant seller. If others choose to apply a different label, well, I officiate youth basketball and baseball, so I have a thick skin and I can take it!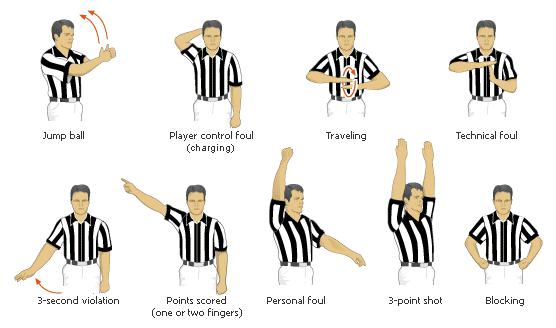 Conclusion
For me, selling is the most difficult investing decision. Not only does it mean I'm giving up on a company I had researched and welcomed into the portfolio, but it also necessitates a second decision: buying a replacement company.
In a perfect world, I'd stay with every company forever, for better or worse, through sickness and health. It's not a perfect world, however, and the investing landscape is ever-changing.
So even after having said, "I do," sometimes -- reluctantly -- I will have to admit: "You know what? This relationship just isn't working for me anymore."
Disclosure: I am/we are long AAPL, ABBV, AMGN, AVA, BBL, CVX, D, EMR, GILD, GIS, HCN, JNJ, KHC, KMI, KO, MCD, MMM, MO, MSFT, O, OHI, PEP, PG, PM, QCOM, SCG, T, VTR, VZ, WBA, WEC, XOM.
I wrote this article myself, and it expresses my own opinions. I am not receiving compensation for it (other than from Seeking Alpha). I have no business relationship with any company whose stock is mentioned in this article.