I'm creating a dividend portfolio via my Dividend Accumulation Motif comprised of 30 dividend stars across all sectors to regularly accumulate for the next 30 years. I've tried to identify wide-moat,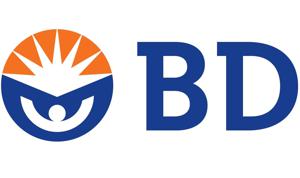 high-return businesses that I'm comfortable will be around and will be thriving over that period of time. Becton, Dickinson and Company (NYSE:BDX) is one of few healthcare positions that made it into my list of 30 stars.
In volatile times, investors gain a deeper appreciation for businesses that provide them with consistency, stability and good capital preservation; a business that can continue generating solid revenues even when economic conditions are mixed, external growth is uncertain and volatility affects markets. Becton Dickinson is one of those stocks for me.
BDX is a fairly special business. The company has managed to successfully increase revenue through the turbulent times of 2008-2009. In fact, over the last decade, BDX has only had one negative year of revenue growth. This relative consistency is also borne out in BDX's share price performance. During 2008, BDX significantly outperformed the massive declines of the S&P 500. The business has been also been very disciplined with its deployment of capital. BDX has seen a mid teens return on its invested capital over the last decade in every year except 2015, when the CareFusion acquisition impacted its results.
A high-quality, long-term performer
BDX is the world's largest manufacturer of medical supplies including needles and syringes. BDX has a market capitalization of $30B with revenues of $10B and a gross margin in excess of 45%. BDX generates a net income of almost $1.0B. BDX currently trades at a forward P/E of 15.
BDX's wide moat stems from its manufacturing economies of scale given its dominant market share in the supply of needles and syringes. As a fairly undifferentiated product, lowest cost of production is likely to carry the day in the absence of other factors upon which to differentiate.
BDX has been in business since 1897. The operating performance of the company has been quite strong over a consistently long period of time. The stock has a long-term track record of delivering excellent returns for its investors. In fact, a $10,000 investment in BDX made in 1983 would be worth over $847,000 today. This reflects a return over time of over 14.5% annually. Becton, Dickinson's strong position in surgical instrumentation makes for rising total return and dividend income.
I'm very interested in generating a sustainable long-term income stream, and so I want solid dividend growth prospects. BDX offers a dividend yield of just under 1.8%. More impressively, the company has seen a dividend growth rate of almost 12% annually over the last 25 years, according to longrundata.com. BDX has also delivered investors with 43 straight years of dividend increases, a clear commitment to dividend growth.
The Lowest Cost Producer in a commoditized market
Syringes and sharps are largely undifferentiated, commoditized products today. There is little to differentiate different types of syringes, and not much innovation that goes into syringe development. This can be seen in BDX's own numbers, with the business spending just 5-6% of revenues on R&D. As such, the lowest cost producer has a significant competitive advantage in the syringe and sharps market. BDX has several large facilities in low cost countries throughout the globe. Cumulatively, the company produces billions of units, giving it unrivaled scale for production at the lowest unit cost for a given production quality.
Emerging market strength
Becton, Dickinson was an early entrant into emerging markets, and had the vision to see that as emerging economies' healthcare systems improve, the demand for higher-quality surgical supplies will increase. That foresight has now been rewarded by the emerging markets contribution to the BDX business. Emerging markets contribute approximately 25% of legacy BDX revenues. China has been a standout as far as growth is concerned, with organic sales growth of close to 15% in the 3rd quarter. China is expected to contribute low to mid teens revenue growth for 2016 as well.
CareFusion, LifeSciences Business have long term potential
The CareFusion acquisition moves BDX closer to being a one-stop shop for all of a hospital's surgical supply needs. CareFusion offers a set of differentiated products to BDX. Products supplied include medical infusion pumps, respirators and ventilators. They offer a nicely diversified product set to BDX's core needles and sharps business. The important thing about the acquisition is that it may allow greater pricing leverage for Becton, Dickinson over time via the bundling of a full suite of hospital solutions, a capability that offers differentiation from competitors.
Becton, Dickinson's LifeSciences business is not one that gets much attention, but this business also positions BDX well for the future. A big part of the LifeSciences business is a focus on Genomics and the identification and isolation of genes in individual cells, with the ultimate goal to deliver personalized medicine. The promise of this business unit is significant and could drive substantial business growth longer term.
BDX is a cornerstone health care position for my portfolio
I want businesses that have the best possible chance of delivering a growing dividend stream over many years (at least 30 or more). BDX was also attractive in this regard because it provides a thematic play for me on aging populations in developed countries that will require steady increases in surgical supplies.
It is also a play on the industrialization of emerging countries and the inevitable improvements that their healthcare systems will go through. As emerging economies' healthcare systems improve, the demand for higher quality surgical supplies will increase. As an early entrant into emerging markets, BDX is well positioned to capitalize on this transformation.
BDX offers an attractive valuation
BDX is trading at a slightly higher P/E multiple, price to book multiple, price to sales and price to cash flow multiple than it has on average over the last 5 years. Having said this, BDX's forward PE ratio is a very reasonable 15x earnings, and the business sits at a PEG ratio of only 1.4. I feel that BDX remains fairly priced and offers reasonable value to begin accumulating here. Morningstar rates the stock at 4 stars.
Given my long-term conviction in the BDX business model and the growth opportunities in front of the business, I will continue to add BDX quarterly, and consistently over a long-term horizon.
Disclosure: I am/we are long BDX.
I wrote this article myself, and it expresses my own opinions. I am not receiving compensation for it (other than from Seeking Alpha). I have no business relationship with any company whose stock is mentioned in this article.