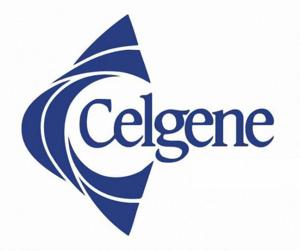 Introduction
There may be more problems for (NASDAQ:CELG) shares than the company and its many fans want to admit. One of the problems is creating a second act. CELG is facing something like Gilead's (NASDAQ:GILD) problem - what comes next after the great growth drivers fade away?
Last year, CELG did multiple deals, and typically promoted these as costless to the P&L statement by emphasizing non-GAAP accounting. However, at $103 the stock is trading around 50X TTM EPS, and in the final analysis GAAP reflects the larger reality than insider-friendly, cherry-picked non-GAAP numbers.
When a company as prominent as CELG suddenly changes its CEO, it may pay to look carefully as to what has changed in the company in the context of evolving conditions for the stock market (NYSEARCA:SPY) in general.
My re-analysis of CELG suggests that the stock has a lot of downside risk. I'm not thrilled to think this given how admirable the company's achievement are. Its contributions to medical science are profound. It has led the transformation of treatment of an important blood cancer, multiple myeloma, and is part of the vanguard of companies providing convenient, safer treatment of autoimmune diseases with its Otezla treatment for psoriasis and perhaps several other ailments.
However, this is a stock market article, and right now I see fair value as having eroded a good deal.
Since I've written about CELG many times and the company is extremely well-known, I'll skip the corporate intro and get right into the latest news items, beginning with the deal with Natco and Allergan (NYSE:AGN) about generic Revlimid.
Assessing the Revlimid generic deal
On Dec. 22, the company announced a deal on its meal ticket product:
Celgene Settles REVLIMID® Patent Litigation

Natco to Acquire License to Sell Generic Lenalidomide in the U.S. Without Volume Limitation commencing in late January, 2026
License Will Also Provide Natco With a Volume-Limited Entry Beginning in March, 2022 with Anticipated Mid-Single-Digit Percentage Of Capsules Sold In the First 12 Months, Anticipated to Increase Gradually Each Year

Celgene Corporation today announced the settlement of litigation with Natco Pharma Ltd. of India, Natco's U.S. partner, Arrow International Limited, and Arrow's parent company, Watson Laboratories, Inc. (a wholly-owned subsidiary of Allergan plc) relating to patents for REVLIMID® (lenalidomide)...

In settlement of all outstanding claims in the litigation, Celgene will permit entry of generic lenalidomide before the April 2027 expiration of Celgene's last-to-expire patent listed in the Orange Book for REVLIMID®. Celgene has agreed to provide Natco with a license to Celgene's patents required to manufacture and sell an unlimited quantity of generic lenalidomide in the United States beginning on January 31, 2026. In addition, Natco will receive a volume-limited license to sell generic lenalidomide in the United States commencing in March 2022. The volume limit is expected to be a mid-single-digit percentage of the total lenalidomide capsules dispensed in the United States during the first full year of entry. The volume limitation is expected to increase gradually each 12 months until March of 2025, and is not expected to exceed one-third of the total lenalidomide capsules dispensed in the U.S. in the final year of the volume-limited license under this agreement. Natco's ability to market lenalidomide in the U.S. will be contingent on its obtaining approval of an Abbreviated New Drug Application.
The press release went on with some puffery about the company's belief in the strength of its Revlimid patents, which I view as unconvincing verbiage.
The fact is that CELG cut a deal when it could have won in court.
Assuming the Natco/AGN product does gain FDA approval, then Revlimid will go generic no later than January, 2026 in the US. I'm not sure if it's clear whether generic Revlimid is expected in 2022 or 2023 in the EU, but my understanding is that it's one of those years.
It thus appears as though 2022 or perhaps 2023 is going to be the year for peak sales for Revlimid in the US, as the pace of uptake of the generic Natco/AGN product is schedule to increase faster than the word "gradually" may suggest (used in the second bullet point of the press release).
The good news and bad news is that CELG is expected to continue to grow sales, so there is no chance that its importance will be marginalized a lot five years from now.
Revlimid accounts for 60% of CELG's sales and a greater percentage of its profits. What's worse is that the company's two other billion dollar sales franchises, the IMiD Pomalyst/Imnovid and the anti-cancer drug Abraxane both begin to lose exclusivity in th same time frame that the deal with Natco/AGN covers.
In other words, most profit centers for CELG may start dying within ten years. This is GILD's problem. At GILD's Friday close around $91, the stock will be trading below 8X 2015 GAAP EPS if it meets expectations for Q4.
That suggests valuing CELG on something like a GILD-equivalent basis based on projections for future expected EPS for CELG, with adjustments for percentage spending on R&D, financial strength, etc.
Also:
Is this deal on Revlimid the end or merely the beginning of problems with this franchise?
I'm not the expert on its patent protection, but I wonder whether another company could get in on this generic action?
First Natco, then the rest of the industry?
Just something to think about. Will there really be any Revlimid revenues to speak of by or soon after 2023?
Let's move on. The second and third news items to be discussed came out the same day. First, CELG had a curious prediction of what it will report for Q4 results soon and made a forecast for 2016 - but as you will, it's not clear how much it understands about some of its predictions.
CELG makes forward-looking statements about last year as well as this year, but cautions you can't rely on them
So why pre-announce in the first place???
Please read on and see if you agree with my reaction.
After describing the full year and Q4 results, the press release, adds this language:
Certain activities involved in determining the audited results for the fiscal year ended December 31, 2015 are in process and could result in the final reported audited results being different from the unaudited results noted in this press release. Please see the attached Reconciliation of Estimated/Projected GAAP to Adjusted (Non-GAAP) Measures for further information.
The above statement raises more questions than it answers. What "activities" "are in process?" What value does management think was added to what investors already know about CELG by pre-announcing numbers that investors cannot rely on?
The press release then goes on to speculate on 2016 results. Surprise: the company is optimistic.
Based on its guidance, I'm penciling in $4.50 for EPS this year (as regular readers know, I only use GAAP and disapprove of CELG's emphasis on fantasy, non-GAAP "earnings"). Let's hold that $4.50 number and discuss something I disapprove of even more, to the point that it's now become actionable in my mind, namely setting financial "targets" several years out.
So, CELG has certain goals for 2020. Well, so do I. I hope to be alive, thinner and healthy. But you cannot count on that, and neither can you count on CELG achieving its goals. You certainly couldn't count on IBM (NYSE:IBM) achieving its 5-year goals. My view increasingly is that setting numerical targets a number of years out is a mistake, and possibly a serious mistake.
So instead of paying any attention to predictions for 2020 when 2015 results remain in flux, let's take the projected EPS of about $4.50 for 2016 and project it forward.
Assume a rapid 17% EPS CAGR (which one could lower to be cautious) for the next 4-5 years. Then in 2021, investors would be sitting at a conference call and learning the details of how the company has earned $9/share over the preceding 12 months (and if past is prologue, being told stories about how great 2026 numbers will be).
But assuming approval for the generic to Revlimid and also assuming there is no other generic Revlimid on the market yet, investors are going to be facing an imminent "patent slope," and possibly a patent cliff.
In 2021 Abraxane will likely be heading for genericization and may or may not have competition from NantWorks and perhaps another company with non-infringing versions of paclitaxel nanoparticles.
In addition, Otezla may go generic in 2024. I'm not certain about Pomalyst/Imnovid in the US. That may be very much in doubt as well.
It is not likely that if even if GED-0301 (mongersen) gains approval for both Crohn's and ulcerative colitis, and the Receptos deal pays off, that revenues from those drugs could be adequate to replace the hits to Revlimid, Abraxane, Otezla and possibly Pomalyst/Imnovid.
Based on GILD's P/E right now, CELG shareholders may thus be faced with imminently declining earnings in 2021, and that its P/E could be the same 8X that GILD gets right now. If that's the case, the stock could be at $72 in 2021.
Even if the P/E were notably higher, such as 12X, the stock would only be at $108.
In either case, in a bear market in the next couple of years, CELG could easily trade far lower than its current $103. And it may not take a bear market at all for CELG to drift, or even drop, lower. These sorts of revaluations occur unpredictably, sometimes regardless of what the overall market is doing.
Seemingly unrelated to the above, CELG appears to have surprised the Street by announcing a change in its executive team beginning later in Q1.
Why did the company suddenly replace its CEO?
The same day that CELG issued its pre-announcement press release, it fired the CEO, Bob Hugin, as of March 1 of this year. Mr. Hugin will also get an upgrade of his current board chairman title. He will become executive chairman, and in addition to his current board duties he will also "manage the strategic direction of the company."
Mr. Hugin, who I believe is only 60 years old, was voted Best Biotech CEO of 2013. In 2016, he's gone.
This sort of sudden CEO replacement other than for health reasons is a negative for me. There are lots of places for money to go that lack this issue. Is there something going on that the board wants to change? Outsiders are simply left to wonder.
One of the problems with CELG may involve its partnerships.
The company's leading development partners may not prove to have been such great investments as was hoped
CELG has invested large amounts of time and money in an interesting, innovative ecosystem of biotech partners. It's one of the admirable things about this R&D-driven company, but it is risky from a cold-blooded P&L standpoint. Three of its highest-profile partners are Acceleron (NASDAQ:XLRN), Agios (NASDAQ:AGIO) and Juno (NASDAQ:JUNO). CELG has made several investments over time in XLRN, and what used to be its lead product, sotatercept, is floundering in Phase 2 for chronic kidney disease. XLRN has a market cap of $1.25 B, suggesting relatively limited market expectations for CELG's profits from its Phase 3 studies on XLRN's lead drug luspatercept.
A second high-profile collaboration is with AGIO. This stock is in a bear trend. With a market cap of $1.9 B and various deals with CELG for some of its pipeline products, again the market is not giving a lot of present value to CELG's interest in this company.
The above are the two leading long-established collaborations that CELG has, to my knowledge. That the market is not overly excited about them now is not definitive and per se certainly not a disaster. However, what about all the other investments that CELG has made? Some of the other pipeline products that CELG has are also collaborative, but XLRN and AGIO are the two that I have heard CELG executives talk about the most. The question must be raised as to whether the high-profile CELG partnering strategy is, in the board's view, optimal with the benefit of hindsight.
The CELG pipeline web pages are important to review in this context, and readers are invited to do so; a review of CELG's entire pipeline is far beyond the scope of today's article.
Then there's JUNO, the largest and youngest partner for CELG. I criticized the cost and extent of the deals that CELG made around the market peak last year. The Receptos acquisition and the JUNO partnership were my focus. JUNO trades at $33.85 with a market cap of $3.4 B.
CELG announced the JUNO deal early last summer, presenting the following bullet points:
Broad strategic collaboration leveraging combined immunology expertise and assets to develop and commercialize novel immunotherapies for the treatment of cancer and autoimmune diseases
Celgene gains option to commercialize Juno programs outside North America and co-promote certain programs globally
Juno gains option to co-develop and co-promote select Celgene programs
Celgene to make initial payment of approximately $1 billion which includes the purchase of ~9.1 million shares of Juno stock at $93.00 per share, with potential to increase its stake over time
I was unimpressed, writing on July 2 in Multiple Observations On Celgene's Latest Licensing Deals, And Its Valuation:
Despite being unable or unwilling to develop the expertise to do CAR-T technology itself, Celgene remains determined to get into this hot space. To that end, it announced a deal with another very young company, Juno Therapeutics , under terms that surprise, even shock me. Unfortunately, this is the second deal that Celgene has recently made with terms that shock me. I'll start with this Juno deal, which the joint presentation indicates might - or might not - get a product to market in five years.
This section continued with a lengthy rant against the JUNO deal.
Has the board had enough of deal-making? Might it think he overpaid for JUNO as well as Receptos? And maybe it's disappointed with the prospective return on investment on partner companies. As CELG aficionados know, last year CELG also announced a disappointing retreat from its broad partnership with bluebird bio (NASDAQ:BLUE) before charging right back into the CAR-T space with the JUNO deal.
In any case, these uncertainties about the CEO raise the bar for me to buy back into CELG shares. That's the bottom line for me on this point.
While it is beyond the scope of any one article to get into the diverse CELG pipeline in detail, it's important to ask whether it's going to transform the company. So I ask:
How strong is the vaunted CELG pipeline?
Color me skeptical here given the above considerations. CELG has a lot riding on CC-486, but it's only in early Phase 2 for solid tumors. Beyond that, there's not much internally-developed in the new molecule space that has moved beyond Phase 1. Almost all the rest of the four web pages that CELG promotes its pipeline on is comprised of expanded indications for products that are already on the market, or else partnered products for which the profitability is going to be a lot less than GILD's pipeline products, which are wholly-owned.
With the possible exception of CC-486, which in the best case will take some time to ramp even if happily successful broadly in treating solid tumors, I see insufficient commercial potential in CELG's pipeline to overcome next decade's patent cliff. The pipeline is fine, but again the question is how fine it is given the high valuation at which CELG trades.
In addition, all the deals have harmed the company's financial flexibility. The Receptos and JUNO (and other) deals that Mr. Hugin engineered struck me at the time as serious mistakes. Given that the cost of capital for these sorts of deals from leveraged companies, as CELG now is, has risen sharply since last July, I like the deals even less in retrospect than I did then. Right now, it will not be easy for CELG to acquire an important profit driver at an affordable price.
In contrast, GILD has taken things slow, abjuring expensive acquisitions during the frenzy last year. That's been my oft-stated preference.
Concluding remarks - what might happen to the stock when everyone knows that a great company is a great company
CELG has been trading as a glamour stock for some time. But all great and good things in life and the stock market are at risk of coming to an end, and the Revlimid-driven mega-cap status of CELG may be permanently over. The company has disappointed me and perhaps some of its fans with its settlement with Natco/AGN over the generic issue.
Beyond that, as happens when bull markets mature and possibly end, just as the same object looks different as a bright afternoon moves to dusk, the CELG ecosystem is now being valued more cautiously than before. Shareholders will have no trouble figuring out that if XLRN and AGIO only have diminished present values of X and X' and CELG has certain terms with them, the value of these collaborations is not so material given CELG's high market cap. Plus, CELG bears the costs of clinical trials. Finally, reminiscent of certain dot-com stocks back in Internet bubble 1.0, CELG owns shares in these companies, and dreams of very large capital gains are flying away.
In view of all the points made in the article, and in view of higher discount rates in both investment-grade and junk bonds in today's market, I'm waiting for a more attractive entry point for CELG. It may be that either time or price will work in favor of a patient CELG investor looking to participate in its aggressive, growth-oriented and science-driven business model.
Disclosure: I am/we are long GILD.
I wrote this article myself, and it expresses my own opinions. I am not receiving compensation for it (other than from Seeking Alpha). I have no business relationship with any company whose stock is mentioned in this article.
Additional disclosure: Not investment advice. I am not an investment adviser.