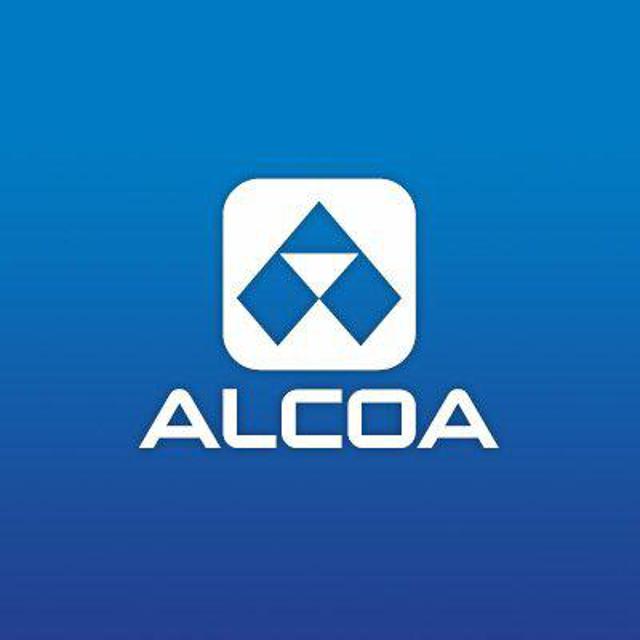 The turmoil in the equity markets since the start of this year has created some excellent buying opportunities. Alcoa (NYSE:AA), a stock that I have been bullish on for a while, is one such opportunity. Since the start of this year, Alcoa has tumbled almost 30%. This was after a disappointing 2015 that saw the stock drop more than 37%. Indeed, if AA was a buy last year when it was trading at around $10, then it is even a stronger buy now after the sharp pullback notwithstanding the challenging market conditions.
Q4 Results Mixed But Were Expected
Alcoa's fourth-quarter results were mixed but the negative reaction to it does come as a surprise considering that this was expected. I believe the sharp correction was more to do with the broader market conditions and panic selling then disappointment over Alcoa's results.
In the fourth quarter, Alcoa saw an 18% drop in its revenue of to $5.25 billion. Alcoa's revenue missed Street expectations of $5.29 billion. The drop in revenue was mainly due to a 25% drop in raw-aluminum prices. In several articles here on Seeking Alpha, I have discussed the reasons for the sharp pullback in aluminum prices. The aluminum market is oversupplied. This glut has coincided with a slowdown in China. Increasing exports from China have also added to the glut. Although as I noted in an earlier article, lower premiums mean that now there is very little incentive for Chinese exporters to ship their surplus abroad.
Alcoa's adjusted earnings for the fourth quarter were $0.04 per share, compared to $0.07 per share reported in the previous quarter and $0.33 per share reported for the same period in the previous year. Adjusted earnings though beat consensus forecast.
Alcoa's Engineered Products and Solutions segment, which has been a key growth driver for the company in recent years, saw a 26% increase in revenue. Aerospace sales registered a 34% increase.
Looking Ahead
Aerospace sales are expected to remain strong in 2016 as well. Aircraft manufacturer Airbus expects 12,596 new deliveries between 2015 and 2034. Nearly a third of these deliveries will be for growth while the remaining will be for replacement. The long-term outlook for Alcoa's Value Added Business, which will become a separate company this year, is extremely bullish. In 2016, Alcoa expects global aerospace sales to increase between 8% and 9%, driven by strong demand for large commercial aircraft and jet engines.
Automotive demand is not expected to be as robust as aerospace. But Alcoa still expects global production growth of between 1% and 4%. In North America, production growth is expected to be between 1% and 5%.
The heavy duty truck and trailer market is expected to be weak in 2016, with the market in North America expected to see a decline of 19% to 23%. Overall, 2016 is likely to be another strong year for Alcoa's Value added business. Having said that, the value added business has not been the concern. For the last few years, the strength in the downstream or value added business has been more than offset by the weakness in the upstream business. Indeed, this is why Alcoa's plan to split into two companies has been welcomed by investors although there is still no clarity on how the debt will be split. The question is whether the upstream business continue to face challenges or have we reached the bottom.
Alcoa expects global aluminum and alumina markets to move into a deficit in 2016. If that happens, it would be the first time in almost a decade that the market has moved into a deficit. The deficit should have some positive impact on pricing but it would also mean that Chinese producers will once again have an incentive to ship their surplus abroad. The outlook for the Chinese economy is weak and therefore it is unlikely that the world's second largest economy will be able to absorb excess production. This means that pricing will be once again under pressure. Overall, 2016 will be another challenging year for Alcoa's upstream business, which will by the end of this year become a separate company.
Having said that, I must note that the weakness in the upstream business was already priced into the stock. I believe that what we saw in the last few days is panic selling and therefore my strategy would be to not just hold Alcoa but even add some shares. As I had noted in my last article on Alcoa, citing a report from the Financial Times, Alcoa's value-add business alone is potentially worth around $11 per share. I believe that bargain hunters will be moving into Alcoa once the market calms down a little.
Disclosure: I am/we are long AA.
I wrote this article myself, and it expresses my own opinions. I am not receiving compensation for it (other than from Seeking Alpha). I have no business relationship with any company whose stock is mentioned in this article.