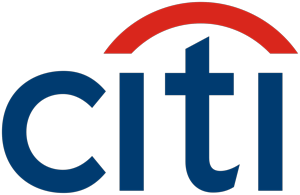 Given the stock's dramatic decline in 2016, it is clear that the market does not like where Citigroup (NYSE: C) is heading. However, many investors have been quick to dismiss the decline as the mere result of typical gyrations of the stock market and thus the stock decline presents an attractive buying opportunity, or at the very least, should be ignored. However, I believe that the recent drop represents very real concerns that should be studied more closely. Today I'll illustrate two major problems that investors should look into.
Interest Rate Uncertainty
Since 2008, everything has been relatively calm. Low rates caused demand for debt to increase, bringing more business for the banking industry. However, things are about to change. As we all know, the Fed is starting to increase rates. On the surface, this will increase Citi's profitability (at least in the short term) as yields get a boost before funding costs get repriced. Unfortunately, it couldn't have come at a worse time.
Many loans are tied to benchmarks (e.g. the Federal Funds Rate), meaning future rate increases will increase cash burden for many energy companies, many of which are already distressed. This means that the rate increase's benefit will be subdued. What about the loans' safety? Readers who have dabbled in the energy space knows that credit facilities are often backed by "hard assets" (e.g. reserves), but let's not forget that these "hard assets" were bought when oil was at $100/bbl. At today's crude prices, their value has dramatically declined, meaning that the collateral is now worth a lot loss.
Currently Citi has $58 billion of exposure in its credit portfolio that is tied to energy, which is a 4% reduction from Q3. However, it is still a large portion (~9%) of the company's overall portfolio. The management has been steadily increasing loss reserves for the bank's energy exposure and the trend has been accelerating upwards, rising rapidly from $74 million in Q1 to $300 million in Q4. Judging from the trend, it certainly doesn't look good given the current pessimistic outlook for oil.
Lack Of Growth In Investment Banking
2015 was a record year for M&A. Cheap money caused by low interest rates and the pursuit of "shareholder value" (often misguided) caused M&A activity to shoot up by 32% worldwide. Strangely, Citi's revenue barely moved, ticking up by only 6% from $1.07 billion in Q4 2014 to $1.13 billion in Q4 2015. On a yearly basis, investment banking revenue actually declined by 3% from $4.7 billion to $4.5 billion. Although there has been a shift to boutique (i.e. independent) advisors, Citi still lags behind its peers. Goldman's investment banking revenue rose by 9% year over year as of Q3 2015 and JP Morgan's investment banking revenue increased by 10% in 2015. Keep in mind that these results were delivered during a very good year for investment banks. If Citi can't even increase its revenue in a good year, what will happen when the drought arrives? If we link this back to impending rate increases, it isn't too far-fetched to say that many companies were taking advantage of low rates to make deals. In other words, record M&A activities could be the result of a temporal shift (i.e. making deals earlier rather than later) that merely pulled future demand forward. If this hypothesis is true, then we can expect Citi's investment banking revenue to decline significantly over the coming years.
Takeaway
Contrary to the tone of this article, I am not suggesting everyone to sell. However, it is very important for investors to understand what they are buying. I believe that there are very real secular headwinds that could dampen Citi's profits in the future. Of course, there may be favorable developments (a commodity rebound anyone?) that could change things, but as it stands, I believe that the stock rout has justifiable fundamental reasons that will impact Citi's future profitability.
Note: I spend a great deal of time researching every company in the V20 Portfolio (+40% in 2015). If you are looking for some ideas that could complement your own portfolio, you can click the "Follow" button and be updated with my latest insights. Premium subscribers will get full access to the V20 Portfolio.
Disclosure: I/we have no positions in any stocks mentioned, and no plans to initiate any positions within the next 72 hours.
I wrote this article myself, and it expresses my own opinions. I am not receiving compensation for it (other than from Seeking Alpha). I have no business relationship with any company whose stock is mentioned in this article.