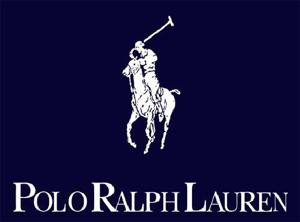 Investors in Ralph Lauren (RL) have been burned badly in 2015. A momentum run-up in 2014, impact of a strong dollar, intense competition, shift away from the mall and worries about the warm weather have been key drivers behind the disappointing share price performance.
Shares started the year of 2015 around the $180 mark. With exception of a modest run-up following the announcement of its new CEO, shares have continued to fall to current levels around the $100 mark.
A Quality Business Is Facing Some Headwinds
After nearly 50 years, Mr. Lauren called it a day in 2015. During that period he has built quite a business. Ralph Lauren today consists of a retail and wholesale business which each make up roughly 50% of sales. It runs a small license business as well which contributes just 2% to total sales, but these revenue streams are very valuable.
The company reported sales of $7.5 billion in 2014. The size of the operations and distribution points is simply very large. Apparel and accessories can be found in over 11,000 wholesale channels across the globe. Ralph Lauren furthermore operates more than 400 own stores while its goods can also be found in concession stores as well as on various e-commerce websites.
What is interesting is that Ralph Lauren himself has stepped down from the top job in 2015. This move was actually greeted positively by the market. It also opens up the potential for the family to perhaps lessen the control over the business in the future, as the family still controls the majority of the voting stock.
The company has clearly been suffering from the impact of a strong dollar, declining mall traffic with regards to the wholesale business, and impact of increased investments into omni-channel/e-commerce operations. Macy´s (M) is the company´s largest wholesale customer and that company has seen a very difficult year, just like many of its competitors.
While these trends have overshadowed in 2015, there was some optimism when the company announced by the end of September that Stefan Larsson became the new CEO of the business. The strong past performance of Mr. Larsson at Hennis & Mauritz made him a good candidate, in both the perception of the board and the market.
The Current State Of The Business And Valuation
In November, Ralph Lauren reported its second quarter results, updating the market with the latest trends ahead of an anticipated difficult third quarter. Note that this third quarter corresponds to the fourth quarter in terms of the calendar year.
Net revenues were down by a percent to $2.0 billion which looks bad, but is driven by the strong dollar as constant currency growth was relatively solid at 4%. Reported gross margins were down some 30 basis points to 56.5% of sales, although it would have been up by nearly a percent if not for the strong dollar. Operating expense were up 50 basis points to 43.0% of sales on the back of increased investments into the omni-channel.
Despite the headwinds the overall margin compression was limited to 80 basis points, as margins came in at 12.8% of sales if you exclude modest restructuring charges. For the full fiscal year of 2016 Ralph Lauren anticipates a 3-5% increase in comparable sales, as this is entirely offset by the strong dollar. This means that sales are seen around $7.5 billion.
Full year operating margins are seen roughly 2% below the 13.6% reported in the fiscal year of 2015, which was already down from a record 16.2% in 2013. Combined with a 30% tax rate, earnings are seen at roughly $600 million. That means that earnings are seen around $7 per share, down from peak earnings of $8-$8.50 per share in recent years.
These are still solid earnings numbers as shares have fallen towards the $100 mark. This is certainly the case as the company holds roughly $5 per share of net cash, implies that operating assets are valued at $95 per share. This implies that the brand or company trades at just 13-14 times earnings, equivalent to a 7-8% earnings yield.
The good news is that operating margins are down 4-5% from peak levels given the headwinds and increased investments, which leaves real room for both an improvement in profitability and an increase in the valuation multiples.
Consider An Allocation, Imagine The Opportunities
Ralph Lauren is pretty well diversified in terms of channels and geographic locations, although it certainly faces competition. Besides competition, the reliance on the mall and wholesale channels is a potential problem as well. The good news is that the company has a new leadership and the valuation is not very expensive at 13-14 times earnings. This is certainly the case given the strong balance sheet and the very strong brands.
The reality remains that the company has doubled sales over the past decade, something which is not very likely to be repeated. If I assume that the business can hold onto its 4% organic sales growth, it could grow towards $10 billion in sales by roughly 2022. The real question is what margins could look like, after having ranged at 12-16% over the past decade. While margins are clearly coming in at or below the lower bound, I would assume that the company can recover long term margins towards 14%. In such a scenario, an unleveraged business could report after-tax earnings of roughly a billion.
With 88 million outstanding shares, earnings could hit $11-12 per share by 2022. If the company continues to buy back 2-3% of its float each year, it could reduce the share base towards 75 million shares. This means that earnings per share could improve towards $13-$14 per share by that year, easily supporting a $240 valuation in the year of 2022 based on market multiples. That leaves real upside, or some 13-14% per year through 2022, if achieved.
For that reason, the relative stable business, strong brands, appealing current valuation, good track record I like the shares amidst the perspective for future returns.
Disclosure: I am/we are long M.
I wrote this article myself, and it expresses my own opinions. I am not receiving compensation for it (other than from Seeking Alpha). I have no business relationship with any company whose stock is mentioned in this article.