By Parke Shall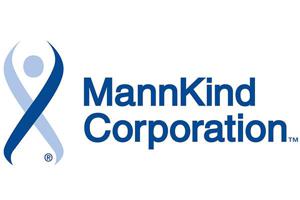 We thought we had already written the last article we were going to need to write about MannKind (NASDAQ:MNKD), but it looked like this morning that we had to get one more in the hopper. We are still baffled by the company's valuation and we wanted to run through what we think the next scenario could be for the company.
Right now, we believe the company's debtholders have the majority of the leverage as to which direction the company moves in next, and we will be looking to Deerfield and others who have control over MNKD's debt as to see what the next step for the company may be.
Debt is the major issue for the company. Here is the company's debt schedule from its latest 10-Q,

Click to enlarge
With the company trading at about $0.92 per-share, MannKind still commands a market cap that is around $400 million. We think that this is a grossly overvalued market cap for the company at this stage in its life, and we continue to believe that more downside needs to occur in order for MannKind to reach something closer to fair market value.
In our last article about MNKD, we talked about how the SNY partnership ending was a fairly ominous sign for the company and how it is unlikely that a company in MNKD's position is going to be able to engineer a turnaround at this point. After all, one look at the basics of the company's valuation says that there is very little hope left for a turnaround, and any turnaround at this point is going to still wind up being costly to equity holders.
In this article, we wanted to focus on the debt holders. There were musings on social media over the weekend that MNKD was going to be meeting with Deerfield, one of its largest creditors, about potential options for the business going forward. We were unable to confirm or deny whether or not this meeting was going to take place, but we do feel that such a meeting would make a lot of sense; and so it caused us to look at the company through the perspective of th debt holders.
The debtholders have most of the leverage here. Due to the company's overwhelming debtload, any move to try and call the debt or any lack of being able to refinance the debt with the company would likely be a fast track for the company filing bankruptcy. Several people online pointed this out over the weekend, as Deerfield was also one of Dendreon's debt holders as well ("Deerfield Management is Dendreon's largest lender. It holds 36 percent of the $620 million in notes coming due in 2016."). As everybody knows by now, DNDN company was pushed into bankruptcy.
While many are hoping that an executive shake up maybe able to turn things around, and many have speculated the ridiculous notion that losing their only partner could actually be beneficial for the company, we think the control of the company is really in the hands of the company's creditors at this point. We also think this is a great time for the company to issue equity, because it may be the last time that the company is valued at $400 million.
So don't be surprised if a major equity issuance happens to keep MNKD afloat.
If we were the company and wanted to keep going, we would be considering our options for issuing equity to satisfy some debt and potentially doing a reverse split. Who wants to have such a massive market cap with such a low share price? If there is still hope left for the company, this would be the route that we think they would take. We think that this route would lead to downside for shareholders as a reverse split may help more people look at the valuation and properly price the company's shares.
As of now, we see this as the best case scenario. Trying to satisfy lenders leads us to several scenarios which aren't great for common shareholders.
The company has almost $200 million in debt currently, with just under $33 million in cash, according to the latest available filings. Since the company has no FCF, it is going to be difficult for the company to figure out a way to satisfy these debts without it being at the cost of equity holders.
The company is also at risk of failing to satisfy some of the requirements of its debt covenants (from the last 10-Q),
The Company expects to continue to incur significant expenditures to support commercial manufacturing of AFREZZA and the development of other product candidates. In addition, the Company's facility agreement (the "Facility Agreement") with Deerfield Private Design Fund II, L.P. and Deerfield Private Design International II, L.P. (collectively, "Deerfield") (see Note 14 - Facility Agreement) contains a financial covenant that requires the Company's cash and cash equivalents, which include available borrowings under the Company's loan arrangement (the "Loan Arrangement") with The Mann Group LLC ("The Mann Group"), on the last day of each fiscal quarter to not be less than $25.0 million. The Company must continue to incur expenses to support commercialization of Afrezza and will need to raise additional capital to finance such activities. The Company cannot be certain that it will be able to raise additional capital on favorable terms, or at all, which raises substantial doubt about the Company's ability to continue as a going concern.
The company must keep $25M in cash to satisfy its debt. Tough terms for the scenario the company is in now, and a reason why we kind of see a lose/lose situation on hand for common shareholders.
If the company's lenders want to refinance the debt, it will put the company into debt further, although it will probably buy them some time. Over the course of the long term, all that is going to do is buy the company time. The company's debt profile is going to look worse and the balance sheet will continue to look ugly.
If lenders are finished fooling around and decide that they want to call their debts or force default, it could very easily be bankruptcy for the company. We are sure that bankruptcy is an option that the company has already looked at seriously, as it is part of their fiduciary duties to consider, but we have still heard very little on this front from the company or its lenders.
We don't expect much more time to go by before we hear news from the company. We really only see the bullish case here as the company potentially introducing some other type of partner or moving the drug overseas in order to try and find an international partner. We think that this would be prolonging the inevitable and that the company's product is eventually going to be destined, unfortunately, to fail.
With this company still priced with a $400 million market cap, we are not sure what the market is thinking in terms of value in the company. We continue to have a very cautious outlook on MNKD and we expect to hear news over the next week or so. Unfortunately, we expect that the news will be of a lose/lose variety for common shareholders.
Disclosure: I/we have no positions in any stocks mentioned, and no plans to initiate any positions within the next 72 hours.
I wrote this article myself, and it expresses my own opinions. I am not receiving compensation for it (other than from Seeking Alpha). I have no business relationship with any company whose stock is mentioned in this article.
Editor's Note: This article covers one or more stocks trading at less than $1 per share and/or with less than a $100 million market cap. Please be aware of the risks associated with these stocks.