Despite what has generally been nicer than normal weather, home builder sentiment for the month of January came in weaker than expected this morning. While economists were forecasting the headline reading to come in at a level of 61, the actual reading came in unchanged from December's downwardly revised reading of 60.
In the end, economists were forecasting sentiment to come in unchanged from where we closed out 2015, which is what we got after factoring the revisions into account.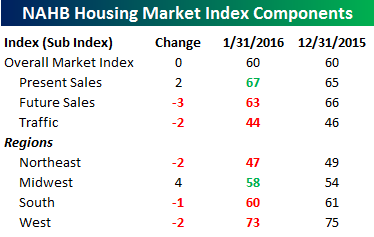 The table above breaks down this month's report by each of the reports' categories (charts below) as well as regions. In terms of categories, Present Sales actually saw a nice boost this month, but both Future Sales and Traffic saw declines. In terms of the regional breakdown, the only region that saw sentiment improve during the month was the Midwest (+4). Meanwhile, the biggest declines came in the Northeast and Western regions.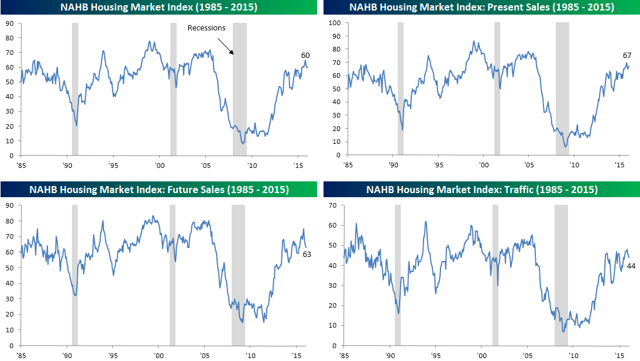 Click to enlarge