Recommendation: Buy. Target Price: $77 (Stock Price: $70 as of 1/14/2016, Upside: 10% by Sept 18, 2016)
Summary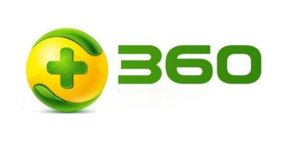 Qihoo 360 Technology Co. Ltd (NYSE:QIHU) announced on Dec. 18, 2015, that it reached a definitive merger agreement to be acquired by a consortium of investors led by the company's chairman and CEO Zhou Hongyi. This deal involves an all-cash transaction valued at $9.3B with $1.6B debt redemption. This deal is backed up by insurance firms, venture capital firms, a billionaire and state-owned companies, securing financing. The two largest holders (61% of voting rights combined) have voted in favor, which only requires another 5% approval for the deal to go through. The deal is expected to close by 1H16. At the time of the merger each ADR shareholder will receive $77, representing 10% upside for today's price. This is an almost risk-less profit of 10%, or an annualized 20% return.
Details about the Go-Private Deal
QIHU first announced receiving a non-binding going-private offer on June 16, 2015, for $77, a 16.6% premium to the prior day ADR's closing price. This offer became a definitive merger agreement on Dec. 18, 2015, to be acquired by a consortium of investors for $9.3B, including approximately $1.6B debt redemption. The group of investors is headed by the chairman and CEO of the company Zhou Hongyi and includes president and director of QIHU, Xiangdong Qi, Citic Guoan, Golden Brick Silk Road Capital, Sequoia Capital China, Taikang Life Insurance, Ping An Insurance, Sun Shine Insurance, New China Capital, Huatai Ruilian, Huasheng Capital, and others. At the time of the merger, all company's class A and class B shareholders will receive $51.33 in cash, and each ADR shareholder will receive $77. More details about financial advisors and legal counsel can be found in the press release.
1. The chances for the deal to go through are almost certain given Zhou Hongyi's background and majority shareholders' approval.
QIHU's CEO and chairman, Zhou Hongyi, has been through many litigation lawsuits (including cases with the largest Chinese corporations such as Kingsoft, Rising Antivirus and Alibaba) throughout his career and has mustered a team with expertise in the legal system. This is a very important factor that will facilitate the success of the deal.
About Zhou Hongyi: Mr. Zhou founded "3721," a Chinese language keyword search engine, which was acquired by Yahoo (NASDAQ:YHOO) in 2003 for $120M. Zhou became the head of Yahoo China operations. The division was subsequently sold to Alibaba and Zhou left Yahoo in 2005. Zhou founded QIHU in 2006. QIHU developed 360 Saft Guard, which pioneered the free antivirus software business model and later received lawsuits from paid-antivirus companies such as Kingsoft, Kaspersky and RISING. Zhou and QIHU managed to survive all the litigation and drove competitors away, allowing 360 Total Security to become the absolute market leader in terms of market share. In the process, he gathered a team with legal expertise that later helped him deal with another dispute with Tencent (OTCPK:TCEHY). Mr. Zhou also is an angel investor and his successful investments include Xunlei, Discuz!, Kugoo and several other Internet companies. He has a net worth of $1.4B at the beginning of 2015. He is an important facilitator of the deal.
In terms of the deal's approval status, the board of the company has already approved the merger agreement and resolved to recommend the shareholders to do the same. In order for the deal to go through, the company needs at least two-thirds of the voting power to approve. At this point, Global Village Associates Ltd. owned by Zhou and the Young Vision Group Ltd. owned by Qi, have agreed to vote agreed to vote in favor of the deal. The two entities combined own 61% of voting rights attached to the outstanding shares. Only another 5% approval is needed, which is highly likely.
The deal will be conducted in an all-cash transaction valued at $9.3B, including $1.6B debt redemption. Related to financing, the press release states that "the consortium intends to fund the merger through a combination of cash contributions from the investors pursuant to equity commitment letters, and the proceeds from a committed term loan facility in an amount up to the RMB equivalent of US$3.0 billion and a bridge loan facility of up to the RMB equivalent of US$400 million, pursuant to certain debt commitment letters provided by China Merchants Bank Co., Ltd." With the participation of a billionaire investor (Mr. Zhou), insurance companies such as Ping An Insurance, venture capital firms such as Sequoia Capital, and state-owned companies such as Citic Gouan, financing should be secured without problems.
From the company's strategic prospective, a domestic corporate structure/potential domestic IPO can improve QIHU's capital sourcing capabilities. QIHU went public on NYSE in 2011 when the equity market in China was under-developed and debt financing was the main source for Chinese domestic companies. Now with the Chinese equity market much more developed and governmental policy support for firms to raise capital from the stock market, QIHU should be able to have more financing flexibility for business expansion. Due to the sensitivity of its business nature (web/mobile/enterprise security), being a domestic company will help QIHU further penetrate the security market and cooperate with state-owned corporations. The investors are highly unlikely to cancel the deal, especially now it has become a definitive agreement.
2. Even if the deal didn't go through, as an absolute internet and mobile security product leader in terms of user base and an increasingly strong product ecosystem, the company's business is poised for solid growth for the coming years.
QIHU is a leading Internet company in China, and has built a solid product portfolio and ecosystem throughout the years. Below is QIHU's business overview, as of Dec. 2014:
QIHU is the No.1 PC Internet security product provider in China with 479M monthly active users and a 90.5% market penetration rate. Products include 360 Safe Guard (No.1) and 360 Anti-virus (No.2).
It's the No.1 mobile security product provider in China with over 744M smartphone users. Products include 360 Mobile Safe.
It's the No.1 PC browser in China with >68.1% penetration rate. Products include 360 browsers.
It's the No. 1 Android mobile app store operator in China with over 600 million smartphone users.
QIHU also has products such as 360 Personal Start-up Page, 360 Search, and 360 Mobile Assistant.
QIHU monetizes its product through online advertising (offering marketing opportunities through sponsored links on its platform products), Internet value-added services (revenue sharing with third-party game developers and online distribution services and payment collection service). With the dominant market position, QIHU has proven to be highly profitable and growth is expected to continue with its solid and creative development team.
Even if the deal fails, downside is protected as QIHU continues to grow and the company business remains promising. The acquisition price assumes an 18x PE for 2016, which is low for an industry-leading company with 17% expected bottom line growth. Before JPM dropped coverage on QIHU after the initial non-binding deal came out (JPM is the financial advisor to the special committee), it rated QIHU as Neutral with $63 PT, which implies 17x PE for 2015 and 15x PE for 2016. This implied PE ratio is too low for a company that grew 100% and 90% bottom line for the past two years and is expected to grow at CAGR 17% bottom line for the next few years. A $77 acquisition price would only imply an 18x PE for 2016 assuming 17% CAGR for the next two years.
Background for Chinese Company Going Private
Stocks for US-listed Chinese companies always seem to have a "Chinese discount," trading at lower multiples than China-listed counterparts of similar business. This is mainly due to a lack of understanding of the way Chinese companies do businesses, a lack of confidence for financial reporting quality, and a fear of a crash in the Chinese financial system. In the past year, the Chinese government has been coming up with new regulation policies to form a more developed financial market in which it would be easier for companies to raise equity. The Chinese then-bull stock market gave birth to many "going private" deals with US-listed Chinese companies hoping to get a better valuation in the Chinese market.
All in all, QIHU's "go-private deal" provides a 10%, or an annualized 20% return, which is attractive given its risk-reward tradeoff in this equity market.
Disclosure: I/we have no positions in any stocks mentioned, and no plans to initiate any positions within the next 72 hours.
I wrote this article myself, and it expresses my own opinions. I am not receiving compensation for it (other than from Seeking Alpha). I have no business relationship with any company whose stock is mentioned in this article.