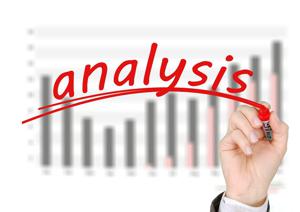 January Activity In Our Rollover IRA
Wow! It's been an interesting couple of weeks to start the year. As painful as it has been on the 401(k) side of my finances, the IRA side has behaved beautifully. Let's take a look at what happened.
January 8, 2016
Merck & Co. (NYSE:MRK) paid its regular quarterly dividend of $0.46 for a total of $324.47, which was reinvested in 6.3547 additional shares, increasing my annual income by $11.69.
January 11, 2016
Altria (NYSE:MO) paid its regular quarterly dividend of $0.565 for a total of $339.00, which was reinvested in 5.6912 additional shares, increasing my annual income by $12.86.
January 15, 2016 - Expiration
Of my January positions, only Consolidated Edison (NYSE:ED) has "run" on me. HCP, Inc. (NYSE:HCP) has come in nicely after hitting a high of $37.29 Wednesday morning. Altria beat back sellers on Thursday but rolled over late in the day and then gapped down big with everything else this morning.
Altria
Original Cost Basis $57.72, Basis After Premiums $57.09
After gapping down to $56.86 at the open Altria made a heroic run to $58.15 before rolling over by 11:30 with the rest of the market. Ultimately, Altria ended up at $57.20, so the calls expired worthless.
Consolidated Edison
Original Cost Basis $64.75, Basis After Premiums $62.48
Although ED was dented in the sell-off, it held up well, only slipping about 1%. That wasn't nearly enough to knock it out of the money. By 3:00 ED actually went green, trading as high as $67.82.
At about 3:30, it looked like I could get about $0.65 net premium rolling out to the February $65 calls. So I placed the order. I wasn't really concerned since even if the position were to be assigned my cost basis ensured a nice gain. As it turned out, ED hung in there and closed at $67.68, so the position was assigned.
HCP, Inc.
Original Cost Basis $39.22, Basis After Premiums $37.50
HCP dropped to $35.13 almost immediately so I had high hopes it would follow the market down and expire out of the money. But the darn thing just hung on around $35.60-$35.80 most of the day. About 2:00, HCP went green momentarily, dipped slightly, then started to rise, peaking at $36.18 about 3:00. Darn it …
I made a mistake with this position back on November 23, 2015. HCP was just below $35 that day, having recovered from a $7.00 swoon to $32.75 partly caused by missed earnings ten days earlier. With no new news, I got greedy and wrote $35 December calls for $0.77. I then rolled those out in December for a net credit of $0.28. That one moment of greed has gotten me stuck writing below cost basis calls for very little premium.
About 3:30, I started to look at alternatives. I had at least four choices (with a fifth, the March CSEP (cash-secured equity put), coming in on Tuesday):
Let the position be assigned and write the Feb. $35 CSEP for $0.85.

This replaces the Feb. $0.565 dividend plus an additional $.44 in time value.

Let the position be assigned and write the April $35 CSEP for $1.40

This replaces the Feb. $0.565 dividend plus an additional $0.85 in time value.
Expires before the next earnings & ex dates

Roll out to February for $0.40 or so net premium

Pretty pointless since there's almost no time value and the ex date is in early February, meaning almost certain early assignment.

Roll out to April $35 for $0.85 net premium

Captures the Feb. $0.565 dividend
Expires before the next earnings & ex dates
But wait, there's more to think about!
HCP will announce earnings (and presumably declare the next dividend) on February 9. HCP can overreact to weak earnings; the miss in November resulted in a $5.00 plunge in ten days. Positive earnings news tends to produce a more muted reaction. Selling the CSEP would leave me exposed to potentially significant additional losses if HCP Inc. misses on earnings and subsequently tanks.
So I went for door #4 for a net gain of $690.62 after commission and fees.
January 19, 2016 - New Positions Day
Altria
The market gapped up at the open, and given the recent history of late afternoon "slippage," I decided to grab the opportunity to write Feb. 19 $59.50 calls against my Altria position for a net gain of $586.39.
By jumping on the morning gap up, I was able to raise my strike from $58.50 to $59.50, $2.41 above my pre-trade cost basis. I could hardly ask for a better example of supplementing income with covered calls while increasing potential capital gains at the same time.
Consolidated Edison
ED popped too of course. For a while, it looked like I wouldn't be able to "recover" the $0.65 dividend I'll be missing since my position was assigned. The stock did come in and I wrote my first (CSEPs): Feb. 19 $65 at $0.70 for a net gain of $337.16.
Positions Today

Amounts in red indicate how far out of the money the position is. We like red.
Not bad at all. Only the HCP calls are in the money at this point. April is a long way off and HCP tends to react badly to even a mild disappointment. If HCP doesn't come in before the ex date, it will need some watching at that point.
The ED CSEPs are way out of the money, and while I'd be happy to see them assigned, with a current delta of -.230 that's unlikely at this point. The net income on the position is just over 1.03%, so I'm content to collect the income and wait for ED to come back to me.
The remaining three positions are all out of the money to varying degrees. MRK is the only call at less than my cost basis so we'll have to see what happens after February's earnings report. As you should know by now, I don't mind rolling out at all.
Income For January 2016
Although there are still 12 days, there is no more activity planned for the portfolio. Without further ado:

Click to enlarge
Note: The VZ buy/write amount is the difference between the assigned price and the new cost basis.
This makes me happy! With only half of my retirement funds at work options income alone "fills the gap" between Social Security (even if I take it at 62) and our basic living costs with more than $14,000 to spare.
Although I'm still planning to retire this year, Beth will keep working for another three years or so, until I'm aged into Medicare. By living on her income we'll be able to accumulate the cash cushion we want from option premiums and let the underlying stocks DRIP.
Looking Ahead
Earnings Announcements:
Verizon Communications (NYSE:VZ) - January 21
Altria - January 28
Merck & Co. - February 3
HCP - February 9
Consolidated Edison - February 18
February Dividends:
Consolidated Edison will go ex-dividend around the middle of the month
Verizon Communications, February 1: $452.00
HCP, Week of February 22: $459.22
Expiration is February 19. The next article in this series will be published after HCP pays its dividend sometime the following week.
Disclosure: I am/we are long MO, MRK, HCP, VZ.
I wrote this article myself, and it expresses my own opinions. I am not receiving compensation for it (other than from Seeking Alpha). I have no business relationship with any company whose stock is mentioned in this article.