Qualcomm (NASDAQ:QCOM) introduced the Snapdragon 820A family of processors for the automotive market at the CES 2016. Qualcomm intends to be a key supplier of processors in the automotive market. Patrick Little, senior vice president and general manager of Qualcomm's automotive segment, said:
The automotive industry has long been asking for a single scalable solution capable of delivering the rich user experience and level of performance, connectivity and upgradability that consumers are accustomed to on their personal mobile devices - including real-time cloud connectivity and navigation, immersive 4K graphics and video displays, the flexibility of hardware and software upgradability, and the deep learning and remote diagnostic capabilities needed to deliver the next level of safety performance in the vehicle.
Snapdragon 820A has been designed keeping in mind the demands of the automotive industry. The processor family will be manufactured on a 14nm FinFET process. In this article I assess how Qualcomm is positioned in the automotive industry.
Self-Driving Cars: New Growth Area for Qualcomm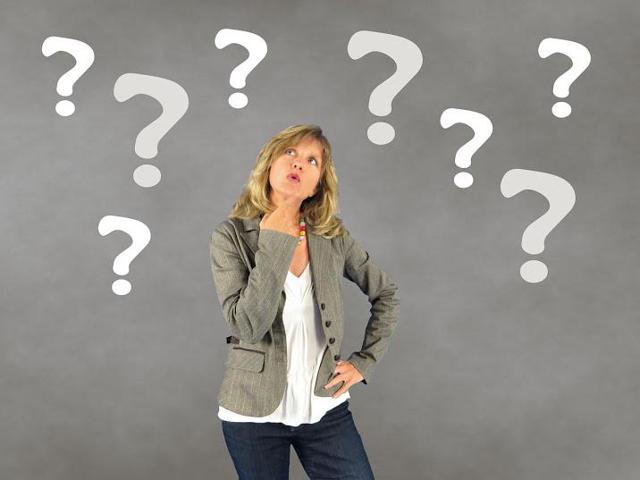 Autonomous or self-driving cars are the next version of today's connected cars. What do the modern connected cars offer users? Well, today's connected cars have mobile processor-based computing platform with software support, which acts as an access point providing an interface for wireless connectivity. The computing platform, which comes preinstalled by OEM car manufacturers, such as Ford (NYSE:F) or General Motors (NYSE:GM), offers a broadband gateway for infotainment and telematics.
Passengers inside the car can connect their devices, e.g., smartphones and tabs, to the car's in-vehicle infotainment (IVI) system, and then reach out to the car manufacturer for availing on-road car maintenance solutions via the local area network. Telematics makes this possible, which also offers on-road security in terms of car safety utilizing Vehicle-to-Vehicle (V2V) solutions.
Currently there are nearly 60 million connected cars on the road globally that can interact with each other. By 2020, the number is expected to increase to 250 million, Gartner said. "The connected car has evolved in distinct stages, or phases, over the last few decades that show advances in both technology and the ecosystem in which that technology functions," according to Deloitte.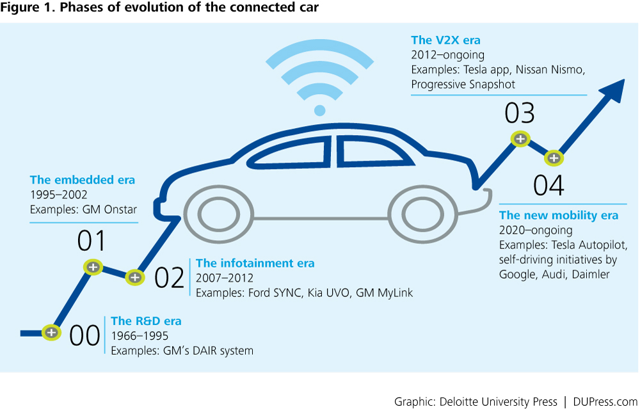 Click to enlarge
However, the scope of connected cars will expand meaningfully when self-driving cars will arrive in the marketplace. Self-driving cars are expected to be commercially available within the next four-five years. Clearly, the evolving automotive industry will present huge growth opportunity to all leading chipmakers, including Qualcomm. In the following sections I will assess Qualcomm's position in the industry vis-à-vis competitors.
How Qualcomm Is Positioned Against Intel?
Since in-vehicle computing is similar to mobile computing, which will remain lightweight in the initial phase, Qualcomm will have an advantage with its mobile computing expertise. However, when self-driven cars will become a reality, the game may change in favor of Intel (NASDAQ:INTC) and Nvidia (NASDAQ:NVDA).
Qualcomm's Snapdragon automotive solutions, consisting of Snapdragon processor and modem, provide carmakers integrated hardware and software platform. The platform supports QNX and Android operating systems. The company's recently launched Snapdragon 820A family of processors uses ARM-based (NASDAQ:ARMH) 14nm 64-bit Kyro CPU and Adreno 530 GPU.
Intel's current automotive solutions are based on Atom E3800 processor family that runs on Linux-based software platform. However, Intel has also partnered with Blackberry's (NASDAQ:BBRY) QNX Software Systems for offering customers automotive solutions that would run on QNX. Both QNX and Linux-based automotive platforms are gaining ground faster compared to Android. But I believe Linux will emerge as the leader in automotive OS with the Linux Foundation introducing Automotive Grade Linux (AGL), an open-source software stack for developers.
Google, now Alphabet (NASDAQ:GOOG) (NASDAQ:GOOGL), supported Qualcomm in building its winning edge in mobile computing. Qualcomm remains hugely dependent on the Android ecosystem as far as mobile chip building is concerned. However, in the automotive industry Android failed to become the obvious choice for the manufacturers of self-driving cars. This could limit Qualcomm's growth potential in the automotive industry.
Recently Qualcomm revealed its plan to use the Linux Foundation's AGL in an upcoming design of automotive processors. By that time, however, Intel will be able to solidify its position in the automotive industry leveraging the power of Linux. Intel's long association with Linux will keep the world's largest chipmaker ahead of Qualcomm, at least temporarily, in the field of self-driving technologies.
How Qualcomm Is Positioned Against Nvidia?
Nvidia's approach is different from that of Intel and Qualcomm. Intel and Qualcomm are making powerful processors and modems which car manufacturers will use to make their cars autonomous. Nvidia's approach involves making a plug and play device that carmakers will install in a car to make it autonomous. Nvidia will launch its 16nm FinFET next-generation Tegra-based plug and play device, called Drive PX 2, which is aimed at making cars self-driving.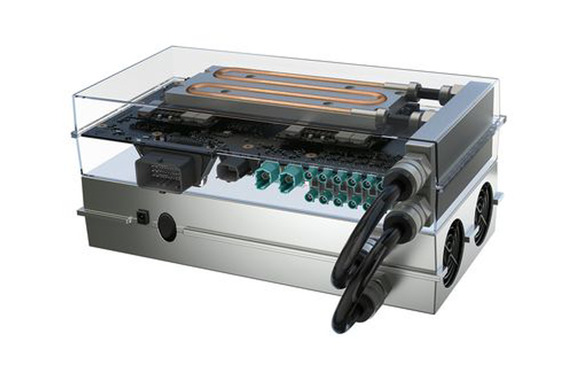 Drive PX 2
Image Credit: Nvidia
Nvidia's competitive advantage will be its graphics expertise, which will play a significant role in the ecosystem of self-driving cars. The Drive PX 2 platform will use Pascal-based discrete GPUs for enhanced graphics performance. The ecosystem of self-driving cars will thrive embracing immersive computing, where AI (artificial intelligence) will meet VR (virtual reality) and AR (augmented reality). With the Drive PX 2 platform, Nvidia will help carmakers deploy the AI tools in a self-driving car for continuously monitoring the car's position, recognizing other cars and objects around it, and continuously calculating the optimal distance needed for safe-driving.
In addition to Drive PX, Nvidia's Drive CX device is aiming at helping carmakers install digital cockpit systems in cars. Drive CX is a central computing system for creating all the displays, VR and AR, inside a self-driving car. Drive CX supports QNX, Linux and Android.
Although it seems that Qualcomm's competition with Nvidia is at the strategy level, and not at the processor level, that's not correct. The success of Nvidia's Drive CX and PX platforms will depend on their computing horsepower, provided by Nvidia's CPU and GPU technology. Qualcomm's lack of expertise in graphics makes the company a dark horse in the autonomous car space.
Qualcomm's Snapdragon 820A SoC will support the company's Zeroth deep learning algorithms. Zeroth, Qualcomm's cognitive computing platform, provides on-chip AI technology that works by analyzing images and sounds. Snapdragon 820A SoC will come with the company's LTE modems, which can automatically connect to the best available network with built-in artificial intelligence. With its expertise in mobile computing and innovative on-chip AI technology, Qualcomm can unexpectedly beat Nvidia despite the latter's graphics lead.
Conclusion
Qualcomm would be a strong contender for becoming the leading chipmaker for the self-driving car industry. Intel and Nvidia are also in the race. However, it's not clear yet who will win. If Qualcomm can improve its graphics expertise and quickly adapt itself in the Linux world, its chance to become the winner will increase meaningfully.
Disclosure: I am/we are long INTC.
I wrote this article myself, and it expresses my own opinions. I am not receiving compensation for it (other than from Seeking Alpha). I have no business relationship with any company whose stock is mentioned in this article.