Despite the lagging stock price for American Airlines (NASDAQ:AAL) that is down 8.5% year to date on top of the losses in 2015, prospects look bright for AAL in 2016. In this article, I go over some major developments for American Airlines in 2016 that should benefit AA and its shareholders.
Record Low Oil And Airfares Staying High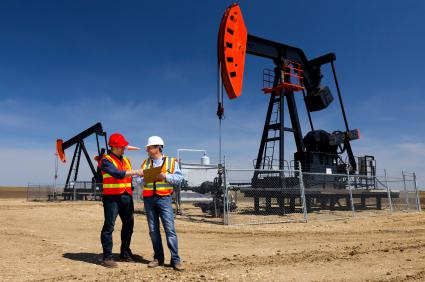 Img 1: An oil drilling rig
Oil in Q4 2015 stayed low, which should lead to record profits of well over $1 billion for American Airlines in Q4 2015. Oil is tanking in 2016 so far and air fares that seem to be holding up strong despite this should lead to record-breaking profits in Q1 2016. Today, the IEA said that it expects oil prices to decline further, and with Iran dumping 500,000 barrels on the market and major economies such as China slowing, it is easy to see why prices are set to fall further.
American Airlines CEO Doug Parker in an interview stated he was open to exploring the possibility of hedging fuel for a long period such as 10 years into the future at low prices once the price of oil has bottomed. By doing this, the company would essentially lock in these favorable prices and guarantee itself very strong profits well into the future, something Southwest Airlines (NYSE:LUV) did many years ago.
A Leader In Los Angeles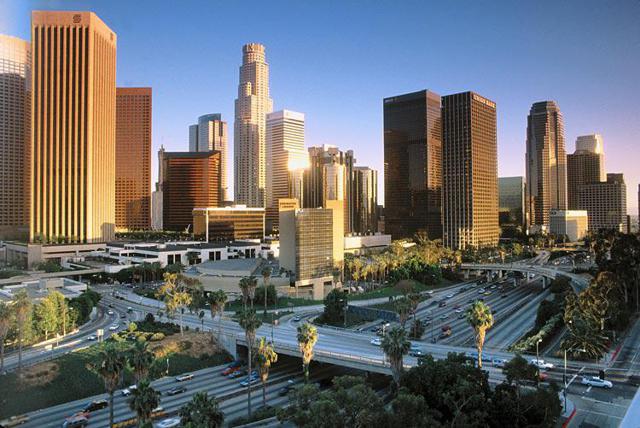 Img 2: Los Angeles, California
American Airlines is now the largest airline in Los Angeles and it looks set to increase this lead in the future. Flights from Los Angeles to Sydney, Australia, were just launched with flights to Auckland, New Zealand, set to begin this summer and an announcement for flights from Los Angeles to Hong Kong set to be announced this week most likely.
Los Angeles is a high value market, and in recent years, no U.S. airline has been able to hold a dominant position on the market. If American Airlines can hold a solid dominant position in Los Angeles, it should see large rewards in the years ahead. The size of the metro area, high-value industries and large immigrant population give AA lots of potential to add flights to most markets in the world. After the Hong Kong flights, AA is likely to add flights to Beijing, Taipei, and Seoul from Los Angeles followed by flights to secondary cities in China further down the road.
Strong Travel Demand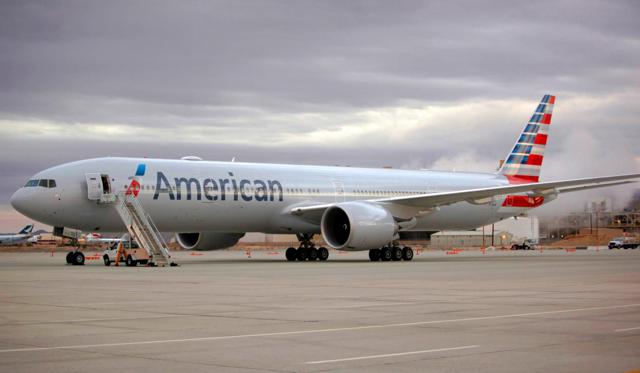 Img 3: An American Airlines aircraft
The strong U.S. dollar and solid U.S. economy should lead to strong outbound travel from the U.S. in 2016. This should benefit AA and other U.S. airlines that have a strong presence on the U.S. to Latin America routes and the U.S. to Europe routes, both regions with weak currencies. The GBTA expects U.S. business travel spending to increase 3.2% in 2016, outpacing the U.S. economic growth while a survey of the American public shows only 5% of Americans anticipate spending less on travel in 2016 compared to 2015 with 44.8% expecting to spend more.
$1 Billion Merger Synergies
2016 will be the first year of mostly full merger synergies since the merger between US Airways and American Airlines was completed. This should lead to lower operating costs excluding fuel for American Airlines in 2016 and over $1 billion in synergies when compared to the operation pre merger. Cross fleeting will begin too this year for AA, which will allow it to use US Airways' aircraft that are more optimal for American Airlines' routes and vice versa, something it has not been able to do yet.
With the adjustment of the AAdvantage program post merger and the switch to a system in 2016 that rewards miles to customers based on dollars spent rather than miles flown should have a positive effect on earnings for American Airlines in 2016.
Latin America & Cuba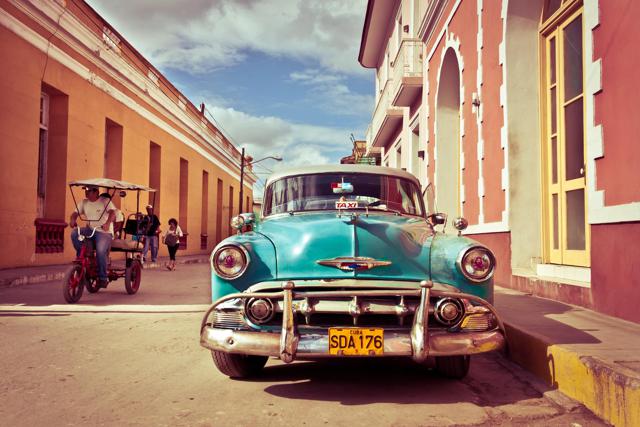 Img 4: Cuba
The major economies of Latin America are not looking too strong economically for 2016. AAL's dominance in this market makes it much more vulnerable when the economy is weak; however, the situation does not look to be any worse than 2015 and there are bright spots.
Air travel between the United States and Cuba should take off big time in 2016, and American Airlines is set to lead the way and benefit big time from this development. Its hubs in New York and Miami, both home to some of the largest Cuban populations, should be a benefit to the airline as it begins flights to Cuba. In addition, American Airlines' Miami hub is best situated geographically to serve Cuba as it is only 90 miles away.
Open skies with Mexico in 2016 is another big development for American Airlines and will have both positive and negative consequences. AAL as the largest airline between the U.S. and Mexico will see its dominant position wither as regulations that permitted only a couple airlines on each route between the U.S. and Mexico are lifted. The high fares on many of these routes will likely fall as discounters such as Spirit (NASDAQ:SAVE) and Southwest move in; however, American Airlines will have the opportunity to use its dominant position in the country to open many more new routes at last and take advantage of the booming demand for air traffic between the U.S. and Mexico.
Finally, the Summer Olympics in Brazil will be a big positive for American Airlines as it has a very strong position in Brazil. Fares are sky high for this travel period, and American Airlines will benefit big time from this. In addition, as images of Brazil are flashed across TV screens all over America and around the world, interest in Brazilian tourism will likely increase. This should help American Airlines as it is best positioned for anyone traveling from Asia to Brazil and North America to Brazil.
The recent agreement with LATAM will also be a big positive for American Airlines in 2016 if approved, allowing it to solidify its dominant position between the United States and Brazil. The two airlines will be allowed to share revenue on all North America to South America flights, coordinate schedules and have the opportunity to open more routes based on a much stronger partnership.
Premium Economy & No Frills Economy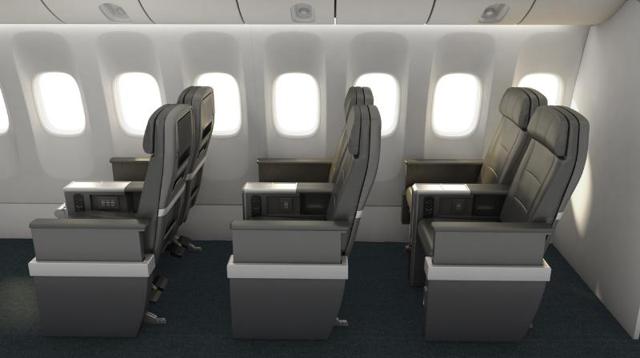 Img 5: American Airlines new premium economy
I explained in my last article here, the 5 In 1 Benefits For American Airlines as it launches its premium economy product. These benefits along with the introduction of a no frills economy product to better compete with ultra-low cost airlines such as Spirit and Frontier should benefit AA by capturing optimal revenue from all its customers.
Stock Buyback
American Airlines will continue its $6 billion stock buyback through the end of 2016 and may add to this buyback during the next earnings. This buyback equivalent to ~20% of the shares should be a big benefit for AA's shareholders. CEO Doug Parker has said he will continue to buy back stock as long as he sees it being significantly undervalued by Wall Street.
Risks
There are risks for the year ahead, such as a terrorist attack or epidemic, that would cause a large drop in worldwide travel. A sudden spike in oil price could harm American Airlines, as could instability in the Middle East that would cause oil prices to snap right back up. The risk for airlines is air fares are fairly sticky and operations inflexible on a short notice. Airfares took many months to begin to fall when oil prices slid and they will take months for capacity to adjust and air fares to rise if oil snaps back up.
On last quarter's earnings call, United Airlines stated that it experienced a drop in bookings from China around the time of the August stock market woes in the country. That is likely also the case for the start of 2016 for any airline with operations in China, so it will be interesting to see what American Airlines has to say regarding that in the Q4 earnings call. Risks in the year ahead could come from a much more rapid slowdown in any economy worldwide that American has exposure to, but with zero exposure to Africa, the Middle East and Russia that leaves Asia Pacific and Europe as areas that could affect AAL in a slowdown.
Conclusion
In conclusion, the year ahead looks bright for American Airlines with low oil prices, strong air fares, build up of additional routes in Los Angeles, continued merger synergies, opportunities in Latin America, product overhauls and stock buyback. In the long term, AA looks a solid bet, and once Wall Street has confidence that the airline can deal with higher oil prices and/or tough times and maintain profitability, the stock should snap out of its $38-45 range it seems to be stuck in much of last year.
Many analysts seemed to anticipate oil prices rebounding back by now, and due to this, gave lower EPS estimates for American Airlines in 2016 versus 2015. With oil instead tanking to new lows and full participation in this fall by AA, we may see analysts upgrade their estimates for the year following the earnings call and update later this month.
Disclosure: I am/we are long AAL.
I wrote this article myself, and it expresses my own opinions. I am not receiving compensation for it (other than from Seeking Alpha). I have no business relationship with any company whose stock is mentioned in this article.