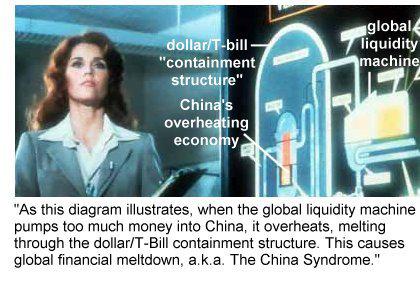 Have I mentioned how much I like cash lately?
Apparently, so do the traders in China, so much so that the Nation's foreign-exchange reserves dropped by record amounts despite the PBOC injecting over $80Bn back into the system through their medium-term lending facility (MLF). That has chased the 14-day repurchase rate, a gauge of funding availability in the financial system, up 3.3% in Shanghai and has pressed the overnight repo rate 2.13%, the highest since April 2015.
"The rising overnight repo rate will force highly-leveraged investors to unwind their positions, leading to a further decline in bonds," said China Guangfa's Yan Yan. "The market is still tight, despite the injections. "All the seasonal factors, plus the capital outflows and currency market-related liquidity drain, are tightening interbank liquidity."
What this means, in plain English, is that the Chinese are printing money so fast that they are draining their reserves at an alarming rate while, at the same time, the pace of new reserves coming in (from their positive trade balance) is dwindling during a manufacturing Recession: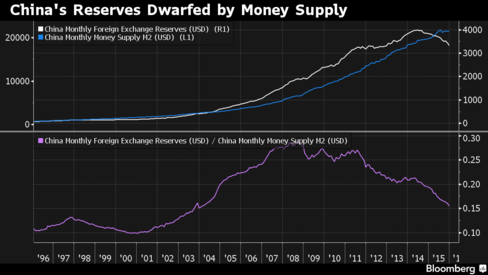 In short, China's ability to act is dwindling at the same time as their monetary actions themselves are losing their effectiveness because the problem is getting bigger - so it takes more and more money to fix. We knew China was going to collapse, that was never in doubt. In fact, in our June Trade Review, my comment to our Members was:
I don't want to be overly dramatic about this stuff (and we are short on both China and Japan through FXI ($51.85) and EWJ ($13.26) as well as short the US markets as full disclosure) but I'm not going to let my people go through what people went through in 2008 if I can help it. If you remember, it was a very slow roll to collapse while the markets made record highs in 2007/8 as well.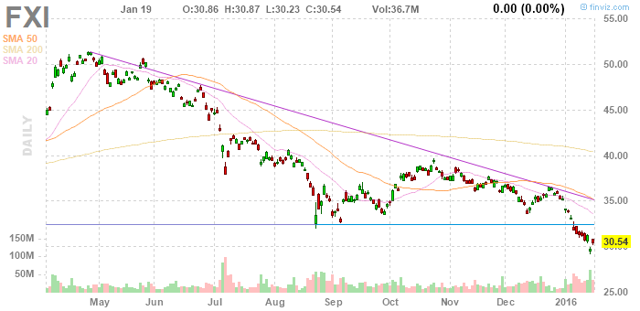 Click to enlargeAs you can see on the chart, FXI has fallen all the way to $30 (down 42%) but Japan hasn't caught China's cold yet and EWJ is at $10.85 this morning, down just 18% and very bad if they cross that -20% line. And, of course, when our local markets went back to 2,100 on the S&P - I called for cash and that means this is all one big, exciting sale for us at the moment, and we're just waiting for a good chance to jump in and BUYBUYBUY!
Frankly, we began doing some bottom-fishing a little early last Thursday, as we tested 1,870 on the S&P Futures (/ES) and our Must Hold line is 1,850 where we expected a bounce back to 1,900 in the very least (what we call a weak bounce). Unfortunately, we tested and failed 1,900 yesterday and failing the weak bounce line is a bearish sign but there are PLENTY of stocks we like the value of here (see Thursday's post)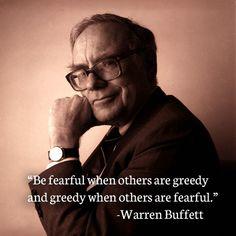 This is your big chance to follow Warren Buffett's advice and "Be greedy when others are fearful" after having been fearful when others were greedy and going to CASH!!! at the top of the market. We cashed out most of the shorts in our Short-Term Portfolio, leaving us very net bullish here and we hope our bottom holds - it's our theory that this sell-off is mainly based on panic as oil bottoms out at $27.50, which is the bottom we called. Since the February contract terminates today, we went long in our Live Member Chat Room this morning at $28.83 on the March Futures contracts (/CLH6), looking for a bounce.
We're bullish because there's nothing new here. We warned you about China 6 months ago and I went on and on about it in the Fall as I called for CASH!!! as the markets rallied back up into Thanksgiving and, since then, we've just been waiting for a good time to get back in. We'll be doing a Live Trading Webinar today at 1pm (EST) where, hopefully, we'll have a good reason to go over our Buy List, which is what our Watch List becomes when things go on sale!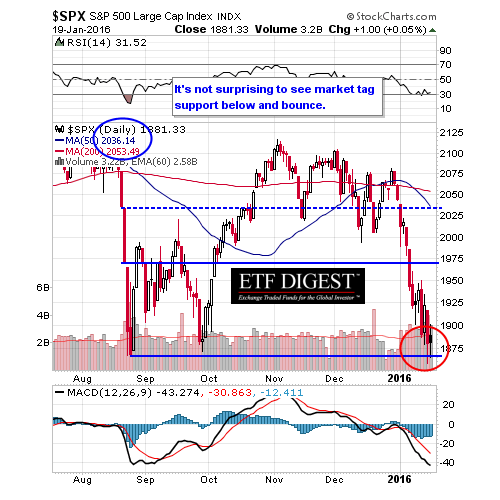 If we fail to hold 1,850 on the S&P - it will simply be time to add some new hedges but JP Morgan (NYSE:JPM), as an example, is down to $55 this morning and we can sell the 2018 $45 puts for $5 to engineer a net $40 entry, which is another 27% off on a stock that just made $1.42 in a quarter and is guiding over $6 next year. That means that this stock, at net $40, returns 15% in profits on my $40 investment. That's kind of a no-brainer and, if it does get cheaper - then we want more!
That's what Buffett means by being greedy when others are fearful.
Disclosure: I am/we are long JPM, SPY, DIA, IWM, USO, UCO, QQQQ, AAPL.
I wrote this article myself, and it expresses my own opinions. I am not receiving compensation for it. I have no business relationship with any company whose stock is mentioned in this article.
Additional disclosure: Positions as indicated but subject to RAPIDLY change (currently mainly cash and an otherwise slightly bullish mix of long and short positions - see previous posts for other trade ideas). Positions mentioned here have been previously discussed at www.Philstockworld.com - a Membership site teaching winning stock, options & futures trading, portfolio management skills and income-producing strategies to investors like you.