Although Docker (Private:DOCKR) hasn't yet fully defined its business model except announcing a subscription-based availability of its Docker Hub platform last year, the company's fundraising activities generated huge interest about the startup in the investor community. In April last year, Docker raised $95 million in Series D money from new and existing investors in its fourth round of fundraising at a $1 billion valuation. The startup raised a total of $150 million in funding so far.
Don Duet, Goldman Sachs' (NYSE:GS) technology division's global co-head, said:
When our engineers discovered and started using Docker's open source platform, they were immediately impressed by the portability it provides applications. It inspired us to move towards a standardized infrastructure for packaging, shipping and running our applications based on Docker's technology.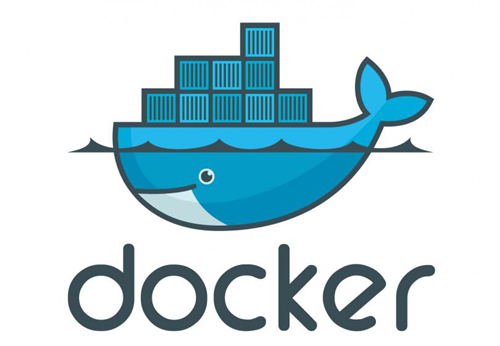 What Makes Docker A Hot Investment?
Goldman Sachs also invested in Docker in the Series D funding round, alongside Insight Venture Partners, Coatue Management and Northern Trust. Docker was formerly known as DotCloud. It changed names in 2013 which signified a fundamental change in the company's priorities from being a PAAS (Platform-as-a-Service) provider to a container management system provider. In 2014, Docker sold its dotCloud PaaS business to Berlin-based cloudControl for focusing on its core container business.
Docker's container technology is nothing new per se with containers having been around since mid-1990s, although in different forms. Today's containers offering virtualization are similar to virtual machines (VMs). The only difference is that each VM depends on an OS image to run, which makes it heavyweight. But multiple containers can run within a single OS. As a result, container-based virtualization becomes lightweight, fast and more efficient for application development as well as for data center operations.
Since Docker's container technology is open source, developers can download and use it for free. The obvious question is how would Docker generate revenue then? Well, using Docker's technology, developers build software for free and sell it to enterprises, and subsequently Docker provides the enterprises additional support and security via Docker Hub, which is a paid service. In addition, the company offers hosted versions of its services to enterprises which also generate sales.
However, as I said in the beginning, Docker Hub is only a small part of the company's business model. The company hasn't yet spelled out its business model explicitly. As Fortune reported, Docker's CEO Ben Golub said:
The company is more concerned with working on new features to attract more developers to its open-source product with the thought being that once developers jump on board, IT staff and upper management will eventually be more inclined to try out the paid version once that product is fully fleshed out.
Docker doesn't need a large sales force to market its product. Developers are adopting its technology aggressively, because Docker has made it really easy to build software using the technology. As Mr. Golub pointed out, the company is adding new features to attract more developers, which in essence means Docker is equipping developers to build apps at a great speed, and in turn attracting enterprises toward itself instead of reaching out to them. Indeed, the business model is evolving spontaneously, which is certainly encouraging for investors.
VMware Also Targeting Containers: A Threat To Docker?
Docker didn't have a well-defined ecosystem even a year ago. When it introduced experimental support for Docker Networking at DockerCon in June 2015, its ecosystem started to evolve. The company released Docker 1.9 in November last year, which made Docker Networking ready to allow enterprises to run major production workloads. Docker Networking supports third-party plugins from Microsoft (NASDAQ:MSFT), Cisco (NASDAQ:CSCO), VMware (NYSE:VMW) and Nokia's (NYSE:NOK) Nuage Networks.
Docker Networking allows enterprises to create virtual networks. Containers can be attached to the virtual networks for running SDN (software-defined networking) via local area networks. However, this doesn't necessarily mean that containers will eventually replace VMs. In fact they can coexist to support each other.
VMware, which offers enterprises virtualization solution via vSphere that uses its ESXi hypervisor, also is targeting containers in order to strengthen its virtualization product line. Last year it launched vSphere integrated containers, and the Photon platform, a container management system very much like that of Docker's. However, instead of being a competitor of Docker, the Photon platform is helping Docker grow by allowing Docker's highly optimized containers enter VMware's new container-oriented virtualization space.
Allowing Docker to grow on VMware's Photon platform in the early days doesn't mean VMware's container technology can't become a threat for Docker subsequently. The Photon platform is now coming with (1) Photon Controller, an open-source control plane, (2) Photon OS, a lightweight version of Linux optimized for cloud and (3) the VMware Photon Machine which uses VMware's new ESX microvisor (ESXi hypervisor optimized for the Photon platform).
Clearly, VMware is developing a strong container ecosystem for promoting its "one VM for one container" concept. As I said, VMs and containers can coexist to support each other. VMware has taken the challenge to make this happen. Although VMware's initiative won't hurt Docker immediately, it's not yet clear whether it will pose a threat to Docker later.
Conclusion
The strength of Docker's technology lies in the fact that developers love it. Making apps using the technology is super easy. It helps developers generate revenues very fast. Docker is improving the technology further to give developers more tools at their arsenal.
At a $1 billion valuation, Docker could be a lucrative acquisition target for tech majors like Alphabet/Google (NASDAQ:GOOG) (NASDAQ:GOOGL) or Microsoft. However, I don't believe Docker will be interested in being acquired because staying independent will help the company create disruptive virtualization technologies. If it's acquired, it will create technologies keeping in mind the acquirer's business interest. I don't believe Ben Golub wants that. What's highly probable is that Docker will conduct an IPO going forward, enabling the general public to directly invest in the company.
Disclosure: I/we have no positions in any stocks mentioned, and no plans to initiate any positions within the next 72 hours.
I wrote this article myself, and it expresses my own opinions. I am not receiving compensation for it (other than from Seeking Alpha). I have no business relationship with any company whose stock is mentioned in this article.