Introduction
I really appreciate mergers between regional banks. I cannot think of any other type of merger which makes more sense right now. The current environment makes these mergers a mandatory move for small banks.
The merger arbitrage spread in these situations is generally acceptable, and the transaction risk is always very low. In addition, assuming the size of these transactions, big merger arbitrage funds do not have time to study them, which creates an inadequate liquidity from which small asset managers and retail investors can benefit.
The merger between TowneBank (NASDAQ:TOWN) ("TowneBank") and Monarch Financial Holdings, Inc. (NASDAQ:MNRK) ("Monarch") is one of such cases. On December 17, 2015, the merger agreement between these two banks was released. Under the agreement, Monarch shareholders will receive a fixed amount of shares from Towne. In addition, the merger is said to close in the second quarter of 2016.
(In this article, I will make an investment assessment of a merger arbitrage idea, so I will not analyze deeply the financial figures of this two banks.)
The buyer
TowneBank was founded in 1998. It offers financial services to small- and medium-size businesses, professionals, as well as individuals in Richmond and the Greater Hampton Roads in Virginia, and northeastern North Carolina. You should read its last annual report to have an idea about its products.
The bank has $4,866 million as total assets. The financial figures are interesting. Its return on average equity in 2014 was 6.95% and its earning per share was $1.18 in the same year.
Overall, the bank is profitable. This is the only thing that I need to know while assessing a merger arbitrage investment.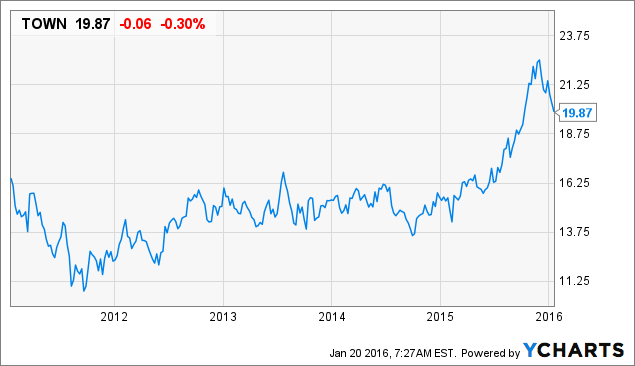 TowneBank's acquisitions
I highly appreciate the expertise acquired by TowneBank in previous M&As. This factor should reduce the risk of failure of the merger as management and employees know the process.
Just to list some of them, the last three acquisitions are the following:
On January 2, 2015, the acquisition of Franklin Federal Savings Bank, that is based in Richmond, Virginia. This transaction provided TowneBank eight new branches, $491.96 million in loans and $682.95 million in deposits. This merger is very similar to the one that I assess in this article. Please read the following paragraph from the annual report.
"In the merger with Franklin, each outstanding share of common stock of Franklin was converted into the right to receive 1.40 shares of TowneBank common stock. TowneBank issued an aggregate of 16.38 million shares of TowneBank common stock to Franklin stockholders. Based on the closing price of TowneBank's common stockon January 2, 2015 of $15.35 per share, the aggregate consideration paid to Franklin common stockholders and holders of equity awards to acquire Franklin common stock was approximately $261.32 million. The integration of Franklin Bank's deposit system and the conversion of Franklin Bank's branches to TowneBank's operating platform were completed over the weekend of January 3-4, 2015. Franklin Bank had eight branches, which all re-opened on Monday January 5, 2015 as TowneBank branches."
On October 1, 2014, this buyer acquired Beach Properties of Hilton Head, Inc. for $8.6 million in cash and stock.
On May 1, 2014, the bank acquired an insurance company called Southern for $11.81 million in cash and common stock.
The target
Monarch was founded in 1998, the same year in which TowneBank started business. It is headquartered in Chesapeake, Virginia. This is a regional bank as well as the buyer bank. Both work for the same type of client.
As of May 13, 2015, Monarch operated 10 banking offices in Chesapeake, Virginia Beach, Norfolk, and Williamsburg, Virginia; offices in Kitty Hawk and Nags Head, North Carolina; and 35 branches in Virginia, North Carolina, Maryland, and South Carolina.
Monarch has $1,066 million as total assets, which is one fifth of that of the buyer bank. The financial figures are: Its return on average equity was very good in 2014, 10.95% and its earning per share was $1.05 in the same year. Furthermore, its P/E ratio is better than that of the buyer company (15.91 as compared to 16.46).
Overall, the acquisition of this target is a good opportunity for the buyer not only because of the increase in market share that this merger will bring, but also because the ratios are cheaper. If you wish to know more about this target, please read its last annual report.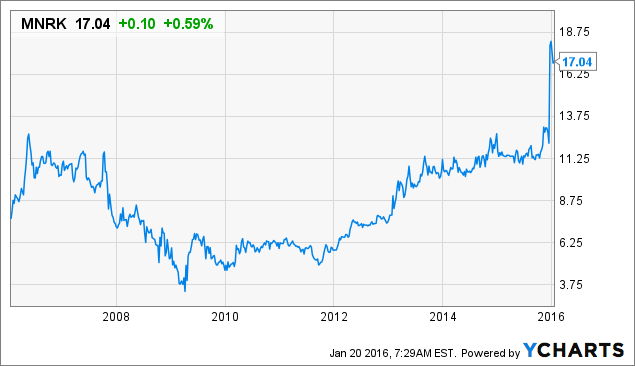 The merger agreement
The merger contract was officially announced on December 16, 2015. If you desire to do your own assessment, please click here for the SEC filing. The merger is said to close in the second quarter of 2016, subject to customary closing conditions.
The merger agreement also states that the members of the Board of Directors of Monarch will be sitting in the Board of Directors of TowneBank once the merger is effective. The contract goes like this:
"At the effective date of the Merger, Jeffrey F. Benson, E. Neal Crawford, Jr., William T. Morrison, Robert M. Oman, Elizabeth T. Patterson, Dwight C. Schaubach and Brad E. Schwartz, current members of the Board of Directors of Monarch, will be appointed to the Board of Directors of TowneBank. Messrs. Benson and Schwartz will also be appointed to the Executive Committee of TowneBank's Board of Directors and Mr. Benson will be appointed Vice Chairman of TowneBank's Board of Directors. Each of Lawton H. Baker, Joe P. Covington, Jr., Virginia Sancilio Cross, Taylor B. Grissom and Mr. Crawford will be appointed to the Board of Managers of Towne Financial Services, LLC, a wholly owned subsidiary of TowneBank, effective at the time of the Merger."
Monarch may pay a termination fee of $8 million.Under specified circumstances, these termination provisions may require the Company to pay TowneBank a termination fee of $8.0 million. I must admit that I do not appreciate that TowneBank does not have a termination fee.
I would like to remark the following conditions:
Shareholders of the target bank as well as the buyer bank should approve the transaction.
Both the target bank and the buyer bank should receive a federal tax opinion.
The transaction needs to obtain all the regulatory approvals
Overall, the contract is very simple. Moreover, I do not think that the authorities will stop since it is very small.
Investment idea and conclusion
Each Monarch shareholder will receive 0.883 shares of TowneBank against each share of Monarch that he/she owns. On January 19, 2016, the merger consideration represented an amount of $17.60 ($19.93 (Ask) * 0.883). Therefore, the merger spread is 4.14% (17.60 / 16.90 ((Bid))) - 1) or 8.28% annualized (it closes in 6 months). This is, in my opinion, not fair since the transaction risk is very limited and the business combination is a superb idea.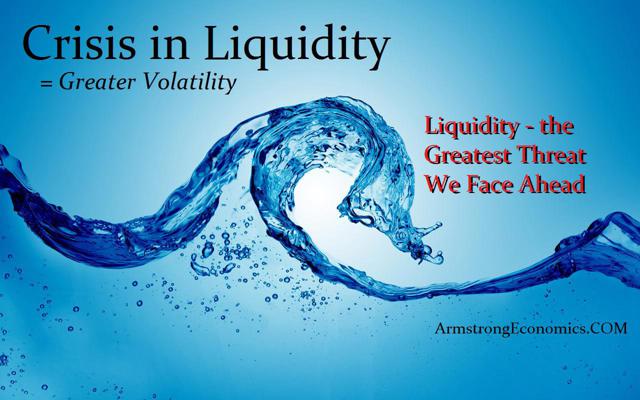 As per my opinion, the merger is extremely small and the big merger funds did not even study the agreement. This is an interesting opportunity for retail investors, retirees and small money managers, as the merger spread is large because of an inadequate liquidity and not because of a real transaction risk. This is a sure bet.
Disclosure: I/we have no positions in any stocks mentioned, and no plans to initiate any positions within the next 72 hours.
I wrote this article myself, and it expresses my own opinions. I am not receiving compensation for it (other than from Seeking Alpha). I have no business relationship with any company whose stock is mentioned in this article.