In a recent article where I analyzed Brazilian stocks traded on the NYSE BrasilAgro - Brazilian Agricultural Real Estate Co ADR (NYSE:LND) came up like an interesting stock to investigate.
Business overview
LND is one of Brazil's largest companies in terms of arable land and its core business consists of the acquisition, development, operation and sale of rural properties suitable for agricultural activities. LND's business model consists of acquiring rural properties that are not fully developed or not developed at all, transform them into profitable agricultural land and then sell the properties at a profit. The company was founded in 2006 and since then it has acquired 10 farms and sold 4. The core of their business model is the land price appreciation coming from the transformation of the property. LND has properties in the following places:
Figure 1 LND's property portfolio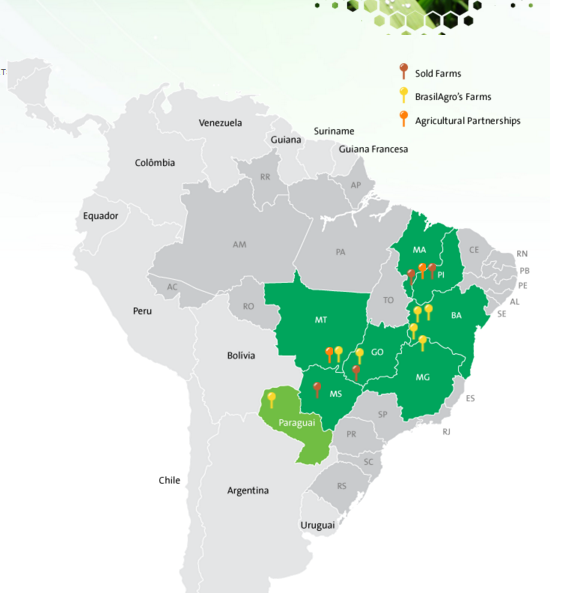 Source: LND's IR
Ownership structure
An indication that LND is not a small obscure agricultural company in Brazil can be found in its ownership structure (figure 2).
Figure 2 LND's ownership structure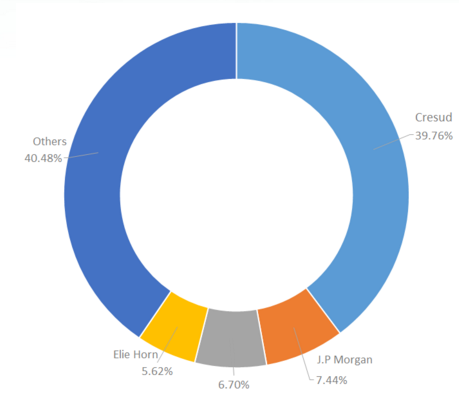 Source: LND's IR
A 40% owner is Cresud S.A.C.I.F. y A. (NASDAQ: CRESY) and having a name like J.P. Morgan (NYSE:JPM) adds to the general credibility. The owner of CRESY is the greatest Argentine real estate and land developer Eduardo Elsztain. Elsztain is also LND's chairman.
Volume Issue on NYSE
One important issue that prevents a substantial investment or lowers the liquidity of the stock is the trading volume on NYSE. The following figure demonstrates the low volume and purchasing possibilities for LND.
Figure 3 LND's daily trading volume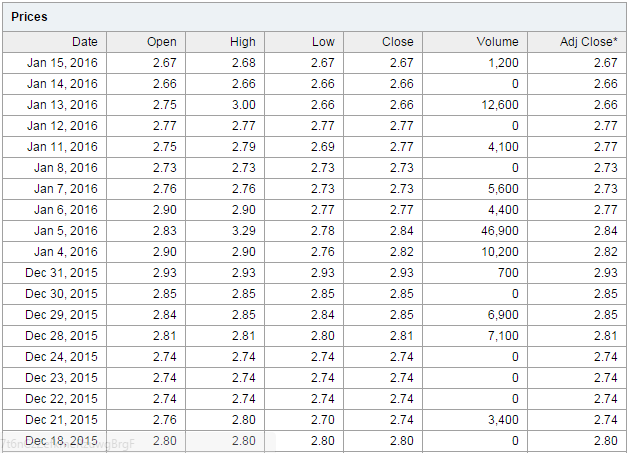 Source: Yahoo Finance
The low volume puts LND off the list for institutional investors but keeps it interesting for individual investments. The number of shares traded on the Brazilian stock exchange is a little bit better but not much better with the daily average being 11 thousand shares.
Valuation via the analysis of the last sold farm - Cremaq
In order to estimate LND's potential and to find out future potential values before I do a financial analysis I will analyze the last transaction LND did. Cremaq was bought in 2006 for R$ 42 million and has a total of 32,702 hectares. Of those 4,957 were sold in 2013 and the rest was sold recently. The sale price is R$ 270 million and has generated an internal rate of return (NYSE:IRR) of 20.4%. The net value on LND's books was R$ 63 million.
In total LND has acquired 248,197 hectares of which 165,416 arable, developed more than 100,000 hectares and sold 65,399 hectares of which 41,049 hectares arable. The IRR from the sales was from 19% to 27%. After the sale of Cremaq LND still owns a total of 182,798 hectares, 73,000 hectares of which under production and 51,000 hectares in a land bank, adding up to a total of 124,367 arable hectares, plus 58,432 hectares of legal reserves and permanent preservation areas. As the price paid for Cremaq was around $9,700 per hectare we can assume a similar price for the remaining arable land. The 124 thousand remaining arable hectares would give a total value of R$1.2 billion or R$20.65 per share that would be $5.16 USD. As there is more land to still be developed that future increase in arable land can be used as a discount rate to make calculations simple.
As only 18% of the assets are financed by liabilities and only 6% of the assets by long term liabilities the above values can be used at face value.
On the financial and growth side LND has seen revenue grow by 36% per year and nothing indicates that this growth will not continue in the future. Due to the last farm sale the current PE ratio is 2.8, probably next year it will not be that low but when the next farm sale happens such a scenario cannot be excludes. As the company is growing rapidly and the business model is proven to be healthy with no debt investors that are long term oriented and see this as a healthy addition to their portfolios could grasp healthy long term returns.
Figure 4 LND's land ownership growth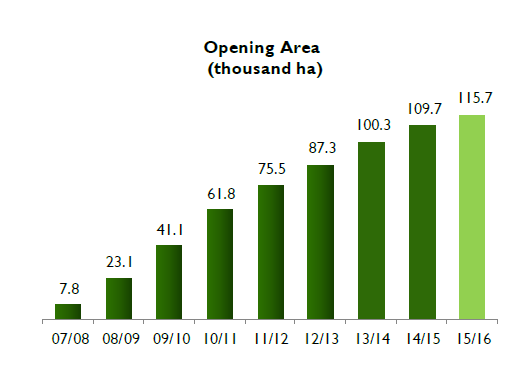 Source: LND's IR
The share buyback program
LND has a very interesting buyback program as it has an authorization to buy back almost 3.5 million shares on the market in the next 12 months. This buyback program has been increased since the Cremaq farm sale increased liquid assets. The total buyback should be around 6% of the company. The buyback has been opportunistically increased but still if the internal return rate is 20% and the book value is $3.49 more could have been done on that aspect but the 6% buyback does limit the downside.
Conclusion
I will not be buying LND because the risks related to the Brazilian economy are too high for an estimated 100% return somewhere in the future even if the growth is very tempting. The low liquidity of the stock also does not inspire and I do not see a high premium attached to that. But LND could be interesting for individual investors that want to diversify into Brazilian agriculture and also grasp the potential reversal in the country's economic fortunes. Do not forget that you would be investing alongside one of the most successful Argentine investors Eduardo Elsztain. Also this is a company where future sales could keep the PE ratio on the current low levels that means that the return on investment could be more than 100% in a few years.
Disclosure: I/we have no positions in any stocks mentioned, and no plans to initiate any positions within the next 72 hours.
I wrote this article myself, and it expresses my own opinions. I am not receiving compensation for it (other than from Seeking Alpha). I have no business relationship with any company whose stock is mentioned in this article.