Welcome to Bonus Season issue of M&A Daily.
Goldman Sachs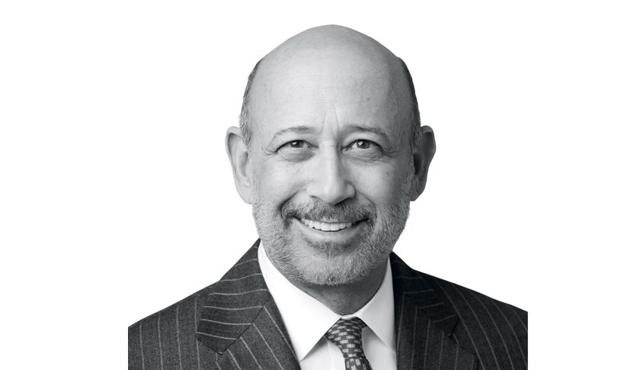 2015 deal volume was up over 40% to $4.7 trillion. Goldman Sachs (NYSE:GS) dominated deal advisory for this strong M&A market last year and expects to do so again this year. In the fourth quarter, investment banking made up over 20% of the bank's revenue, up from 15% a few years before. Fourth quarter investment banking revenue was up 27% to $879 million. For such a strong year in M&A, most bankers seem unimpressed with their bonuses for last year. Despite the widespread disappointment, many were multiples of the $345,000 average Goldman bonus.
ChipMOS
ChipMOS (NASDAQ:IMOS) holders get $19.77 in cash and stock per share in its acquisition by its parent company. The deal consideration is comprised of $3.71 in cash and 0.9355 American Depository Shares representing 18.71 shares of ChipMOS Taiwan.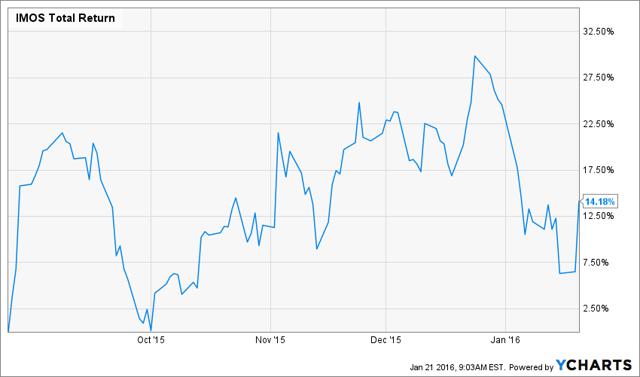 Click to enlarge
This idea was first on Sifting the World in August: A Cheap (If Hairy) Stock In A Pricey Market. Thank you, Dane Capital for this terrific idea. For his latest on IMOS, please check out ChipMOS Shareholders Should Be Rewarded... Finally.
Twitter
Will News Corp (NASDAQ:NWSA) buy Twitter (NYSE:TWTR) as rumored yesterday?
In under 140 characters: no. They are not buying a single share and are unlikely to do so in the future.
35 to spare. News Corp joins the company of Google (GOOG/GOOGL) and Facebook (NASDAQ:FB) as rumored Twitter buyers. Twitter was a heavily promoted, faddish IPO and still has a long way to go before it would make a good buy in part or whole.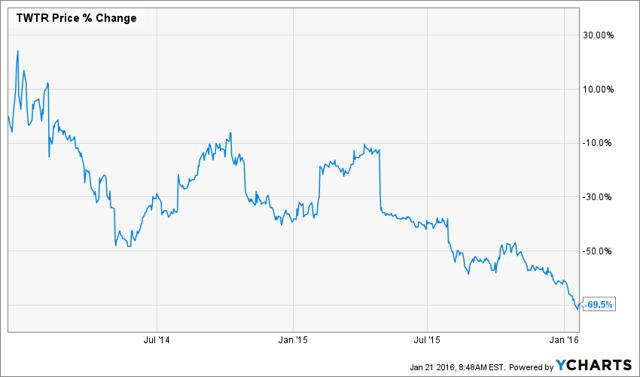 Click to enlarge
(That being said, please follow me on Twitter here.)
Dyax
The Dyax (NASDAQ:DYAX) shareholder vote is today for the company's acquisition by Shire (NASDAQ:SHPG). To learn more about this opportunity, please see Investing With An Edge: Dyax Corp.
Constant Contact
The Constant Contact (NASDAQ:CTCT) shareholder vote is today for the acquisition by Endurance International (NASDAQ:EIGI). The buyer begins debt syndication today. Committments are due February 3. For background, please check out Investing With An Edge: Constant Contact.
Fairchild
ON (NASDAQ:ON) extended its tender offer for Fairchild (NYSE:FCS) for $20.00 per share in cash. The offer expires at midnight on February 3rd.
Progressive Waste
The definitive merger agreement was filed for the Waste Connections (NYSE:WCN) acquisition of Progressive Waste (BIN).
National Penn
The BB&T (NYSE:BBT) and National Penn (NASDAQ:NPBC) merger will close on or about April 1st.
Schlumberger
The South African Competition Commission approved the Schlumberger (NYSE:SLB) acquisition of Cameron (NYSE:CAM). Schlumberger reports fourth quarter results today.
Wausau
Wausau (NYSE:WPP) holders voted to approve their merger. The deal closes today.
TECO
The Federal Energy Regulatory Commission approved the acquisition of TECO (NYSE:TE). Remaining approvals include CFIUS, New Mexican Public Regulation Commission, and HSR.
American Residential
The notice of effectiveness of the S-4 has been filed for the American Homes 4 Rent (NYSE:AMH) acquisition of American Residential (NYSE:ARPI).
COM DEV
The COM DEV (OTCPK:CDVIF) shareholder vote is today at 10 am ET for its acquisition by Honeywell (NYSE:HON).
BioMed
The BioMed (NYSE:BMR) shareholder vote is today at noon ET for the company's acquisition by Blackstone (NYSE:BX).
First Niagara
KeyCorp (NYSE:KEY) reported in-line fourth-quarter results. They are making progress on the acquisition of First Niagara (NASDAQ:FNFG).
Cablevision
The New York Public Service Commission extended the commitment deadline from February 5th to February 19th for the Altice (OTCPK:ATCEY) acquisition of Cablevision (NYSE:CVC).
Synaptics
Will Synaptics (NASDAQ:SYNA) get bought for around $110 per share by a Chinese investment group next month? Answers in future editions of M&A Daily…
Elsewhere on Seeking Alpha
Disclosure: I am/we are long IMOS, FCS, DYAX, CTCT, CVC, SYNA.
I wrote this article myself, and it expresses my own opinions. I am not receiving compensation for it (other than from Seeking Alpha). I have no business relationship with any company whose stock is mentioned in this article.
Additional disclosure: Chris DeMuth Jr and Andrew Walker are portfolio managers at Rangeley Capital. Rangeley invests with a margin of safety by buying securities at deep discounts to their intrinsic value and unlocking that value through corporate events. In order to maximize total returns for our investors, we reserve the right to make investment decisions regarding any security without further notification except where such notification is required by law.
Editor's Note: This article discusses one or more securities that do not trade on a major U.S. exchange. Please be aware of the risks associated with these stocks.