Introduction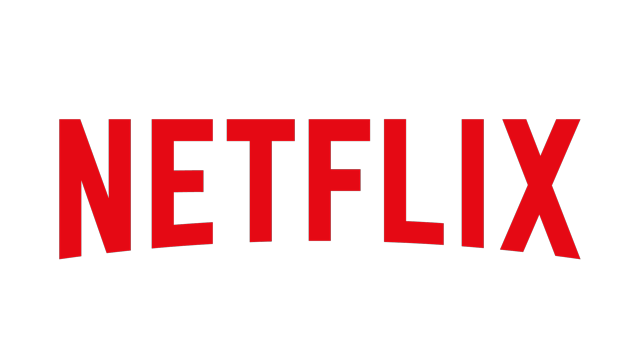 One of the variables that I have consistently discussed in my previous coverage of Netflix (NASDAQ:NFLX) is the impact of VPN software on their long-term growth. I stated that it was only a matter of time before content providers get fed up with this blatant abuse of the system and start pressuring Netflix to crack down on this soft form of piracy. It turns out my prediction was right, in a relatively short period of time. Netflix has announced that they will be targeting people who use VPN software to access US Netflix from other countries. I stated previously that this impact will be much larger than the market anticipates, and I am writing this article to discuss in more detail just how big of an impact this move will have on subscriber growth.
The first part of this article will offer some statistics as to just how many international users are currently using VPN software to access US Netflix. The next part of the article, I will try and come up with practical estimates as to what percent of Netflix subscribers are likely to cancel their subscription after being blocked from US content. Finally, I will compare this reduction in users to some analyst subscriber predictions in order to come up with a more realistic picture of Netflix's growth over the next couple of quarters.
I also finally wanted to mention that this may only be a temporary headwind for Netflix, as if they are eventually able to obtain enough global content rights, there will be no need for VPN software. However, given the tremendous difficulty that Netflix has had in achieving this, it seems reasonable that there will be a decrease in international subscription growth.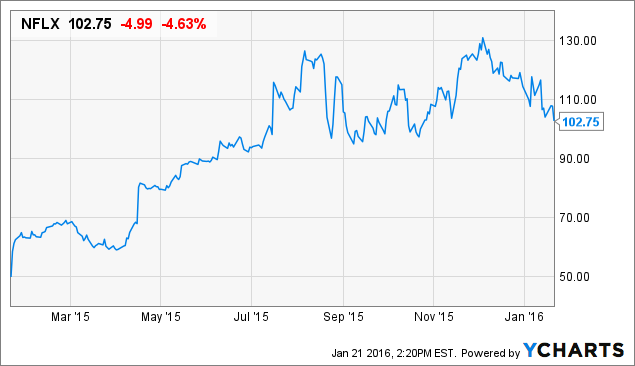 NFLX data by YCharts
US Netflix Vs. International Netflix
For most American Netflix investors, they are aware that VPN software exists, yet I don't think many people appreciate the scope of just how common this is used in other countries. I live in Canada, and the two-part Netflix question goes as follows: "Do you have Netflix? American or Canadian?" In my experience, the majority of Canadians actually have US Netflix set up. Keep in mind, however, that I'm 29-years-old, and I imagine that this trend would be more pronounced in my demographic. I was eating Christmas dinner at my grandparents house when my 80-year-old Grandpa informed me that he was on US Netflix - that's when I started looking into the numbers a bit more closely.
To provide a bit of background information that many of the US viewers may not be aware of, the international content just simply does not hold up to the US content. This article offers a good comparison on the extreme differences in content being offered between various countries. By just the number of title available, it is clear that US Netflix has almost double the titles of Netflix Canada and more than quadruple than that of much of Europe. What these numbers don't show, however, is that the average quality of each show is much lower in Canadian Netflix as well. As a Canadian, for example, it is extremely practical to pay $5-6 per month to get access to content that is much more than 50-60% better than Canadian Netflix. If Americans were offered "Canadian" Netflix at a 50% discount, I guarantee almost nobody would take it.
How Many VPN Users Are There?
When attempting to estimate the number of Netflix users that use VPN software, there are a number of challenges. First, there is the question regarding how honest people are about doing something that is technically illegal. This has made data about the use of VPN software highly suspect. Second, the percent of users using VPN software will be a function of how much better US content is compared to one's own country, as well as the similarities in viewing preferences. For example, in countries such as Brazil, I would imagine there would be less of a demand for VPN software compared to countries like Canada or Australia, where people often watch similar content on TV to Americans.
Looking at some of the limited studies that have been done so far, it seems that the best examples come from Australia and Canada. One recent report suggests that approximately 200,000 of 1,000,000 Netflix Australia users, currently use a VPN product as well. Keep in mind that Netflix had just rolled out in Australia, and therefore it seems likely that there would be more VPN users in a country that has had Netflix longer, as this would have allowed viewers enough time to be unsatisfied with their countries' content. The best example for a comparison is Canada, which one study estimates that approximately 25% of Canadians use VPN software. My own anecdotal experience suggests an even higher number.
However, there is another way to estimate the number of VPN Netflix users: the number of users that are currently signed up for Netflix in countries that did not offer Netflix at the time. The grand total suggests that over 54 million people accessed Netflix from a country that does not offer Netflix, with the vast majority coming from China. Given that it is estimated that only one-third of these are paying subscribers, this would leave just under 18 million paying users that are using a VPN product, or more than 50%. I personally find these numbers very hard to swallow, which is why I will take them with a grain of salt. With Netflix now essentially being a worldwide company, it is extremely plausible that many of these users would simply pay for their now locally available content, which is why now was a somewhat logical time for Netflix to crack down on the VPN software. However, with over 20 million users coming from China, the least likely market for Netflix success due to competition and regulation issues, the attack on VPN software may have a huge impact on international subscriptions.
Will They Cancel?
Just because someone has a VPN product does not necessarily mean that they will cancel their Netflix subscription. On the contrary, there are many users who likely will justify paying the extra few dollars per month for better content while also still being OK with paying less money for inferior content. Therefore, I will estimate that only half of the VPN users will actually drop Netflix altogether. If we use a conservative estimate of 20% of worldwide Netflix users currently accessing it by a VPN, this equates to 6 million of the 30 million Netflix international subscribers. If we presume that only half of these people cancel, this would equate to a loss of 3 million subscriptions for Netflix. Lets also look at Canada a little closer: there were an estimated 3.6 million Canadian Netflix subscriptions last July, so lets assume that number is close to 4 million by now. If estimates are accurate that 25% of Canadians are using VPN software, this equates to 1 million users. If half of these people cancel, Canada alone would be responsible for a 500,000 unit decrease in subscriptions. Using the more liberal estimates of VPN usage being over 60%, this would bring a total of 18 million Netflix international users that are at risk, or up to 9 million canceling. I summarized a few scenarios in a table to estimate the number of cancellations based on the various data that I collected that uses 20%, 40%, and 60% international VPN users, and using various cancellation rates (25%, 50%, 75%) for the 30 million international subscribers.
| | | | |
| --- | --- | --- | --- |
| Cancellation Rates | 20.00% | 40.00% | 60.00% |
| 25.00% | 1.5 million | 3 million | 4.5 million |
| 50.00% | 3 million | 6 million | 9 million |
| 75.00% | 4.5 million | 9 million | 13.5 million |
Looking at this table, you can see that there is an enormous range of absolute cancellations that are strongly dependent upon the actual number of VPN users, as well as the percent of people that are likely to cancel. Even using the most conservative estimates on both sides, this would still equate to 1.5 million lost subscriptions. This would meaningfully impact the 6 million subscriptions they hope to achieve in Q1 2016. However, it seems more plausible that this trend would occur over the next year and not all within the next few months.
How will Future Growth Be Impacted By VPN Software?
Although it is important to consider the relatively short-term impact on subscription cancellations with the new war on VPN software, we must also consider how growth will be impacted. Up until now, non-Americans were able to pay a small premium to access US Netflix, which clearly stood out in a league of its own in terms of content. Now, these same people will have to consider their limited content in comparison to the content offered by the competition. Although I believe that most of the "die hard" fans will have already accessed VPN software, it is likely that a lot of future users will be turned off by the lack of content and will not sign-up for US Netflix. Therefore it is only reasonable that Netflix international growth rates should be lowered to adjust for this likely trend. Yet from everything that I have read, no adjustments have occurred at all. This means that the market has not priced it in, which suggests even more evidence to Netflix's overvaluation.
Conclusion
I hope that you can forgive me for the large range of predictions that I have attempted in this article. However, it was difficult to calculate these numbers based on statistics that are very difficult to obtain in an accurate way. Furthermore, the percent of cancellations and impact to future growth will be dependent upon a number of variables including the quality of content offered in that country (which may improve enormously with global licenses), the effectiveness of the anti-VPN campaign (will it be a game of cat and mouse with technology?), and the quality and pricing of Netflix's competition in these countries. Also, with Netflix proactively targeting pirated content, they may be able to improve their relationship with content producers, which may be helpful in a competitive market. At the very least, Netflix's most recent move to ban VPNs was inevitable. Although the impact of this change is highly speculative at this time, I can confidently say that the impact overall will be negative towards Netflix's growth, and that this variable has not been priced into the company.
Disclosure: I am/we are short NFLX.
I wrote this article myself, and it expresses my own opinions. I am not receiving compensation for it (other than from Seeking Alpha). I have no business relationship with any company whose stock is mentioned in this article.