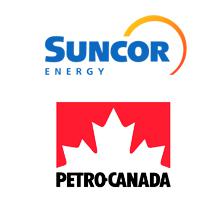 Suncor Energy (NYSE:SU) finally closed the deal on Canadian Oil Sands (COS) as I predicted in my earlier article. This gives Suncor incredibly valuable assets that will give it a dominant position in Alberta's oil patch once oil recovers. With oil dropping to the $20 territory, we will see the oil companies with stressed balance sheets go bankrupt and the survivors like Suncor will scoop up the assets for a bargain. Once oil prices rebound which it will eventually, Suncor will soar above and beyond record highs.
Suncor is trading at an incredible valuation currently considering its growth by acquisition strategy in times of a commodity weakness. CEO Steve Williams is following Warren Buffet's advice by "being greedy when others are fearful" as will be making acquisitions when the target's are on their knees.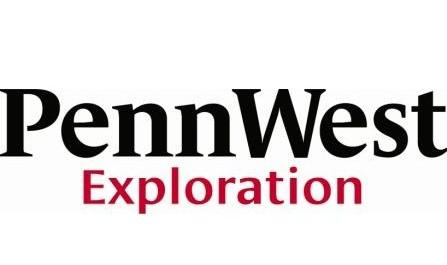 Penn West Petroleum: The next acquisition target for Suncor
Although I am predicting Suncor will buy out Penn West Petroleum (NYSE:PWE), don't even think about going out and buying that stock with hopes of overnight profits in an official bid from Suncor. Nobody knows when or if there will be a bid for this company and with the huge downward momentum in oil prices, PWT may drop more than the increase if in fact Suncor does make a bid for PWT. If Suncor does not make the bid, then you run the risk of the stock heading toward $0. Penn West has a disgusting balance sheet and is going to go bankrupt unless someone scoops them up as oil continues to drop into the 20's.
PWT simply needs oil to rebound fast otherwise it will face bankruptcy with its boat load of debt in $500 million owed by the end of fiscal 2017. With some analysts saying that oil will go below $20 and stay at low prices longer, that makes PWT a dying company that will be sold out in 2016. Although Penn West is much different than Canadian Oil Sands, it owns some oil sand assets, however most of its reserves require drilling deep underground. While Penn West is not as attractive a target as Canadian Oil Sands was, if oil continues its decline to $20 or even below that, Penn West will be doomed and the oil assets will be a steal and will add great value to Suncor's diversified portfolio of assets.
Suncor to continue scooping up assets as the dogs in the oil patch go bankrupt
Going forward, we can expect Suncor to be active right up until oil starts its rebound to $75+ levels in the next few years. It has COS in its list of assets, once it acquires PWT and several other struggling companies facing bankruptcy then Suncor could be set to skyrocket to record highs as oil steadily rebounds. Steve Williams looks determined to becoming the king of the oil sands and I am liking his growth by acquisition strategy in times of weakness.
Suncor currently trades at $19.61 with a 1.0 P/B, which is an absolute steal given the growth potential in times of weakness. Investors who buy this stock can expect a recovery beyond its high of $70 once oil recovers. This may make Suncor a four-bagger over the next five years assuming oil recovers to $90+ prices. In the meantime, collect that 4.5% dividend yield and be patient knowing the great management at Suncor is on the search for value.
Disclosure: I am/we are long SU.
I wrote this article myself, and it expresses my own opinions. I am not receiving compensation for it (other than from Seeking Alpha). I have no business relationship with any company whose stock is mentioned in this article.