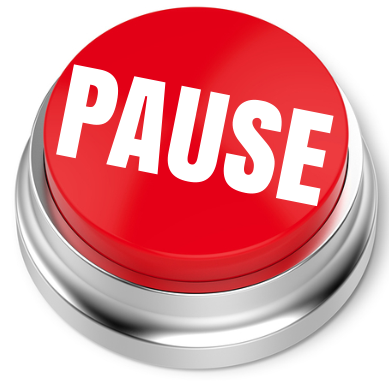 As the world continues to contemplate the effect of China's slowdown and its impacts on the rest of us, traders continued selling oil and pressured it further in Wednesday's trading. While it fell almost 7% intraday, before staging a mild recovery, it was selling for about 75% less than at its peak only eighteen months ago.
For anyone who's been breathing, this is not news. Perhaps what might qualify for news is what they're saying in Davos, Switzerland about this latest rout.
Davos is a once-yearly concave of the biggest, brightest minds in economics, finance and corporate honchos. Joe Kernan and friends on CNBC have been conducting outdoor interviews the last few days, breathing vapors to prove their outdoor cred.
Oil and the debacle in the industry is dominating the discussion in their meetings and seminars.
As per Bloomberg News:
BP Plc's Bob Dudley joined other oil executives in Davos in painting a gloomy outlook for 2016, saying the market faced a "flood of oil."
"There is excess supply out there," the chief executive officer of BP told reporters on Thursday at the World Economic Forum in the Swiss resort. "These are very sharp shocks for countries and the industry."
In the beginning of the oil crisis, people began saying oil would be lower for longer. As the crisis dragged on, it transitioned to lower for even longer. The new, new nightmare scenario has given birth to the next transmogrification: A lot lower for a lot longer.
BP's Dudley is reminded of the 1986 crisis when oil fell to $10 per barrel.
Fatih Birol, executive director of the International Energy Agency was quoted as saying, "Prices will be still under pressure. I don't see any reason why we have a surprise increase in the price in 2016."
Tony Hayward, chairman of Glencore Plc, one of the world's largest trading houses says things won't get better till the energy markets have weathered the supply shock.
Phillips Oduoza, CEO of United Bank for Africa Plc. Believes that could drag crude down to $20 a barrel.
"The lifting of Iran sanctions will in my view continue to add supply, so I don't see a bottoming-out of oil prices and a re-spiking any time soon," said UBS Group AG Chairman Axel Weber.
With sanctions lifted, Iran has given the order to its oil industry to lift output by 500,000 barrels a day. Add this to the current 1 million per day surplus and you've got a pretty toxic mix for over-supply and the oil industry outlook.
IEA's Birol predicts that unprecedented cutbacks in spending on new supply are setting the stage for a recovery, but it will be 2017 before this materializes.
Some experts go on to predict that prices may not rise, even back to the $50 level until the latter half of 2017.
Oil Mired In A Funk
It's pretty clear from taking in these expert opinions that it's pretty one-sided at this juncture. The drum beat has been getting inexorably louder with each passing month and the first 20 days of this New Year has seen what can only be described as an oil price implosion, losing 28% in less than 3 weeks time.
Writers have been comparing the price of gasoline, as low as 76 cents a gallon in some U.S. states, as being cheaper than most fluids we consume, including orange juice, milk, and even water.
Past History Informs Present Decisions
Many investors, myself included, clung too long to the supposition that oil would recover soon. We held these beliefs even as we saw our upstream energy MLPs, including Linn Energy (NASDAQ:LINE), Breitburn Energy Partners (NASDAQ:BBEP) and Legacy Partners (NASDAQ:LGCY) struggle in this energy challenged environment. Their stock prices reflected the difficult business environment, eroding weekly, then daily, until they became penny stocks, trading as low as $.69, $.46 and $1.00 respectively. This piece, "Retirees: Lights Out For Linn Energy, So Cover Those Shorts For A Good Night's Sleep" covered the developing intensifying storm.
This price implosion amounted to a crash of near 95% for all concerned, from their 52 week highs. Both Linn Energy and Breitburn suspended payment of distributions, and JP Morgan warns Legacy is next.
This just in: Legacy Reserves suspended the distribution after hours Thursday, and has fallen 15% in after-hours trading.
As an income investor in retirement mode, like many, I allowed myself to be mollified by the steady stream of income coming from these companies. When they began cutting their distributions, alarm bells went off and I decided some de-risking was in order.
While I had managed to make some capital gains from trades discussed in Share Accumulation Averaging Down In A Collapsed Sector: Play-By-Play, buying when these name fell 10% or more in one trading session, the lack of a future income stream convinced me it was time to exit those positions. A great deal of very generous distributions received since taking positions in these names from 2009 onward was able to counterbalance some of the capital losses taken. In addition, I sold these positions way before they were even in hailing distance to the penny stocks they are today.
Is Past Prologue?
Enamored of the tax advantages and solid yields provided by the MLP sector, in addition to the upstream names, like many retired investors I took positions in many other midstream energy MLP names, including Enterprise Products Partners L.P. (NYSE:EPD), Energy Transfer Equity, L.P. (NYSE:ETE), Energy Transfer Partners, L.P. (NYSE:ETP), Martin Midstream Partners LP (NASDAQ:MMLP), Magellan Midstream Partners LP (NYSE:MMP), NuStar Energy L.P. (NYSE:NS), Plains All American Pipeline, L.P. (NYSE:PAA), Suburban Propane Partners, L.P. (NYSE:SPH) and Kinder Morgan Energy Partners (NYSE:KMP), now rolled up into Kinder Morgan Inc. (NYSE:KMI).
Most investors, myself included, bought into the proposition that these midstream companies were unaffected by the commodity price of oil, the fluid that simply ran through their extensive pipelines. They were just "toll takers" and their fortunes would not be affected by the price of the oil they transported for the major oil companies.
As the price of oil began its descent, the prices of these midstream operators began to feel the pressure, later than the upstream companies, but affected nevertheless.
Several weeks ago I questioned the safety of income in these names. It was entitled, "How Safe Is Your Energy Income? Reassessing (Mis) Perceptions". Then, in this article read by over 40,000 readers, "Ugly Panic Time? Party Time- Let's Go Shopping For Income", I discussed my decision to begin lightening up positions in the oil sector. In fact, in that article I discussed my reasons for exiting positions in ConocoPhillips (NYSE:COP) and Plains All American and how I used the proceeds of those sales to buy more shares in companies that would result in immediate bottom line improvement in income for the Fill-The-Gap Portfolio that I manage exclusively here on Seeking Alpha.
The KMI Debacle
Adding to the gloom in the oil patch was the KMI debacle. Kinder Morgan, the originator of the Master Limited Partnership concept, decided some time ago to abandon that structure. Its chairman, Richard Kinder, advanced the proposition that if he rolled up the four MLPs under his banner into one C-corp., the total empire could be more profitable than the parts.
I was lucky with this one. Having owned the MLP Kinder Morgan Partners (KMP) for many years since 2009, I had collected large amounts of tax-advantaged income. When Mr. Kinder made the offer to consolidate his companies, the market liked what they heard.
KMP exploded 25% to the upside that day and I sold out my entire position. I then redeployed all of those proceeds, again resulting in a pop, increasing portfolio income nicely.
Only a few months after Mr. Kinder promised KMI investors a steady dividend increase on the order of 8% per year for five straight years going forward, he and the board had a change of heart. Instead of granting any dividend increase to investors who believed the story, the company instead slashed the dividend by 75%. My article of December 9, 2015, "MLP Investors Fear Contagion As Kinder Morgan Slashes Its Dividend 75%", chronicles the developments.
You can only imagine the shock and chagrin of investors who had placed their trust in the Kinder organization. The broken promise kicked off yet another landslide of selling in the oil and MLP sector. KMI currently trades at $12.47, a mere shadow of its $44.71 52 week high for a discount of 72%, pretty closely matching that 75% dividend cut.
Conoco Phillips has recently begun trying to assure investors that it too is dedicated to preserving their dividend, giving it a high priority. Sound familiar?
Not casting aspersions here, but these are the same types of assurances Kinder Morgan announced to their investors, along with other oil companies. Of course, no company wishes to spook its investor class. The executives on the boards own lots of shares too. The last thing they want is to see their own wealth destroyed as investors panic and dump their shares on the market with talk of dividend suspensions.
Putting It All Together
It took me some time, but I've finally decided to read the writing on the wall. There just seems too much of this script to ignore without causing further peril and threat to income.
None of the MLPs discussed above have cut or suspended distributions. In fact, some have continued increasing them. However, with all the gathering expert opinion that the oil story could go a lot lower for a lot longer, and with more opinion racing to the bottom predicting $10 oil, it was felt that there might be safer ways to source income for retirement.
Since I began investing in these MLPs near the bottom of the financial crisis in 2009 and onward, I had bought most of them at prices much lower than even today's severely depressed prices. Because of this we managed a still healthy capital gain for the overall group in addition to the many years of excellent income bestowed by them. Those income streams were used to buy stock in other, more diverse areas, further bolstering the portfolio income stream.
Rebalancing For Risky Times
Energy had gotten to be too heavy a concentration in our personal portfolios, both in capital value allocation and in income production. Risky times call for adjustments and de-risking.
Sticking to a plan is one thing. Sticking to it without being responsive to changing situations would be irresponsible. I maintain an active and flexible investing approach to the markets. If fundamentals in the markets, the economy or the companies I hold change materially, I believe it is prudent to make adjustments to those holdings and allocations.
Very recently I wrote "Attention Income Shoppers: Dividends Are On Sale, Shop Till You Drop", suggesting that investors could use this current correction in the markets to begin layering in, in small bites, to those companies that have been on their watch lists for some time and now present better yield and income propositions.
Some commenters took me to task for supposedly suggesting investors should now back up the truck, load up and shop till you drop. Well, I was not suggesting anything of the sort. In fact, I gave clear examples of how an investor beginning small entry positions now would see his dollar cost averaging pay off handsomely in income production should this correction last longer than most think and cascade into a true bear market.
Redeployment On Tap
This is what I'll be doing with my newly liberated capital from Wednesday's sales of the MLPs. I'll be preparing my watch list looking for good candidates that will allow disbursement of these proceeds into a more diverse universe with safer prospects to grow income for the future. We'll be working on continuing to balance the portfolio in similar fashion to the FTG portfolio so that each position throws off essentially equal amounts of income. This strategy goes a long way to protect against negative impact from any future dividend reduction or elimination.
Reasons I Remain Constructive On the Markets Going Forward
David Herro, manager of the $24 billion Oakmark International Fund, said low energy prices should support consumer spending, the biggest part of the U.S. economy. "I don't think the drop in equity prices is at all warranted by economic fundamentals," Herro wrote in an e-mail.
"This is a financial crisis and not an economic crisis," Aguilar said during a conference call. "The U.S. economy is stable."
Data on the housing market, unemployment and government spending still support U.S. gross domestic product growth, Aguilar said. Oil markets will rise later this year when supply drops in response to current low prices, according to Mihir Worah, co-manager of the $89.9 billion Pimco Total Return Fund.
"We continue to expect oil markets to balance in the second half of the year, and expect oil prices to move higher from current levels as a result," Worah said in an e- mail. "While we aware of the risks, we still expect U.S. GDP growth to come in around 2 percent."
The FTG Portfolio
I began writing a series of articles on December 24, 2014, to demonstrate the real live construction and management of a portfolio dedicated to growing income to close a yawning gap that so many millions of seniors and near retirees face today.
The beginning article was entitled, "This Is Not Your Father's Retirement Plan." This project began with $411,600 in capital that was deployed in such a way that each of the portfolio constituents yielded approximately equal amounts of yearly income.
Having reduced our risk to portfolio income by spreading our income equally among many separate high-quality companies with long histories of paying and increasing their payouts, we built out the foundation further. Additional strength was derived from diversifying to several sectors to mitigate our risk.
The Fill-The-Gap Portfolio, or FTG, was born of the realization that the average American couple can expect to receive $28,800 in Social Security benefits that they worked their whole careers to earn. We also understand that a fairly comfortable retirement in most parts of the U.S. is going to cost us around $50,000.
If we simply subtract the smaller amount from the larger required amount, we come to see that this average couple is short of a couple of tens of thousands - $21,200 to be exact.
Where Has The FTG Portfolio Sought Income In Past Months?
I'm glad you asked. Readers of my series have been following the progress of my Fill-The-Gap Portfolio, which I have been demonstrating exclusively for readers of Seeking Alpha since the inception of the portfolio on December 24, 2014.
Its aim is to illustrate how an average retired couple receiving an average of $28,800 in combined Social Security can close the gap between that amount and a fairly comfortable $50,000 retirement income. If we add this $28,800 average from Social Security to the current $25,359.69 in FTG Portfolio dividend income, we see that the current annual total of $54,160 comfortably surpasses that initial goal and continues to increase through growth of dividends and opportunistic reinvestment of those dividends.
Portfolio Construction And Management 101
I have recently launched my premium subscription service right here on Seeking Alpha. For those readers who have not yet joined, it's a service of active portfolio management that will help you build an exclusive dividend growth portfolio for your retirement. Please click the banner at the bottom of this article to learn more about my premium subscription service.
Retirement: One Dividend At A Time
This new portfolio began with a starting overall portfolio dividend yield of 5.77%.
The FTG Portfolio
Constructed beginning on 12/24/14, this portfolio now consists of 17 companies, including AT&T, Inc. (NYSE:T), Altria Group, Inc., (NYSE:MO), Consolidated Edison, Inc. (NYSE:ED), Verizon Communications, Inc. (NYSE:VZ), CenturyLink, Inc. (NYSE:CTL), Main Street Capital Corporation (NYSE:MAIN), Ares Capital Corporation (NASDAQ:ARCC), Reynolds American, Inc. (NYSE:RAI), Vector Group Ltd. (NYSE:VGR), EPR Properties (NYSE:EPR), Realty Income Corporation (NYSE:O), Sun Communities, Inc. (NYSE:SUI), Omega Healthcare Investors (NYSE:OHI), StoneMor Partners LP (NYSE:STON), W.P. Carey, Inc. (NYSE:WPC), Government Properties Income Trust (NYSE:GOV), and The GEO Group (NYSE:GEO).
Plan of Action-Portfolio Management
Our aim is to get the most bang for our bucks. We will look toward any further weakening in the markets as our developing opportunities to buy more income for the portfolio at cheaper prices, gaining higher yield along the way.
We are in no hurry here. We will follow our playbook just as we did with the recent Vector Group and Main Street Capital purchase. We'll pick our spots, and when those entry points arrive, we'll pounce.
Capital Preservation, Capital Growth And Dividend Growth
We are happily meeting all of our objectives, preserving our capital, growing it strongly and collecting 103 separate dividend payments every year. All of this is being accomplished while the rest of the market and most investors are struggling and flailing around, unsure of whether they should stay or should they go.
We stick to our plan to grow our income. Some investors now find themselves gravitating to the kinds of stocks we've bought because they offer some safety, some downside cushion and growth of income by reason of their paying us dividends. That is what has contributed to some of our capital gains to date.
Final Thoughts
The Fill-The-Gap Portfolio for 2016 presents a new beginning, an opportunity for retirees, near-retirees and new, younger millennial investors to start the process of making their transition to dividend growth investing in some of the safest, most predictable, long-paying, high-payout companies in America.
For younger millennial investors willing to be open to ideas to further their financial education, this portfolio represents a solid foundation. For them, and all pre-retirees and retirees, this model of portfolio construction is offered as a foundational way to build retirement income for the future that addresses inflation head on. The dividends in this portfolio will continue to grow in such a way that future income will not be degraded and decimated by inflation. On the contrary, purchasing power will be preserved, unlike what would befall an investor buying 0% T-bills today or negative interest rate T-bills next week as discussed in those articles I penned.
Conclusion
If you accept the premise that the equity markets will eventually bounce back from this correction (we saw this in September, again on Wednesday, December 23, 2015, with the powerful rebound from the summer correction and again on Thursday), you may wish to consider some of the equities discussed here for your income portfolio needs. Now that many of them have suffered a good degree of price compression, their yields for new investors, as demonstrated, are accidentally high and that much more attractive today. The research presented today should lend some degree of comfort as well since this is the bottom line for income investors - sustainable and growing income.
If we can maintain discipline to shut out external world event noise and stick to our plan of growing the income stream, no amount of external events will impact our income component. If we allow ourselves to let in just a portion of the noise and be on the lookout for opportunities that pop up, we can profit from these opportunities by buying on the dips and corrections as we've done and demonstrated here. We need to filter out extraneous cues and simply profit from all the confusion around us.
Author's note: Please consider following me in real time. This will enable you to receive an email the moment any of my articles are published on Seeking Alpha. Just click the down-arrow next to the "Follow" link above this article title, and check the boxes for "Follow this author" and "Real-time alerts on this author."
Please don't keep me a secret. I'd appreciate it if you forwarded this article to your friends, colleagues and family who you think might find this work interesting and something they might benefit from.
If you found this article, the concept and investment results interesting and intriguing, I invite you to read the other articles in this series. Stay tuned for further articles that will introduce additional sectors and names to further diversify a portfolio for continued ballast and mitigation of risks to any one sector.
Should you be interested in reading any of my other articles detailing various strategies to enhance your returns on a dividend growth portfolio, you will find them here.
As always, I look forward to your comments, discussion and questions.
Disclaimer: This article is intended to provide information to interested parties. As I have no knowledge of individual investor circumstances, goals, and/or portfolio concentration or diversification, readers are expected to complete their own due diligence before purchasing any stocks mentioned or recommended.
Disclosure: I am/we are long ARCC, CTL, ED, EPR, GEO, GOV, MAIN, MO, O, OHI, RAI, STON, SUI, T, VGR, VZ, WPC.
I wrote this article myself, and it expresses my own opinions. I am not receiving compensation for it (other than from Seeking Alpha). I have no business relationship with any company whose stock is mentioned in this article.
Editor's Note: This article covers one or more stocks trading at less than $1 per share and/or with less than a $100 million market cap. Please be aware of the risks associated with these stocks.