Company Overview
Based in China, Kingtone Wirelessinfo Solution Holding (NASDAQ:KONE) is a software and solutions developer. They mainly focus on developing wireless information technology solutions that allow businesses and other agencies to operate more efficiently.
They mainly develop enterprise information technology that connects company employees to the central IT infrastructure of the company via wireless links. For example, a worker in the field can easily access the company's Enterprise Asset Management (EAM), Enterprise Resource Planning (ERP), Supply Chain Management (NYSE:SCM), and Customer Relationship Management (NYSE:CRM) platforms.
Kingtone is located in Xi'an in Shaanxi Province and they market their wireless mobile enterprise solutions throughout China. So far, they have worked with clients in 30 provinces in China and currently offers full coverage in several key areas, including Shaanxi, Beijing, Hebei, Sichuan, and Guizhou.
Kingtone is a very small company and as of January 21, 2015, they had only a $5.04 million market capitalization. Hence, we strongly recommend readers to be extremely cautious while making any investment decisions regarding this company.
2015 Was A Good Year
On January 20, 2015, Kingtone released its 2015 annual financial results that showed the company's revenue had gone up by 42.6%, from $6.2 million in 2014 to $8.8 million in 2015.
Although revenue has gone up by 42.6%, the increased efficiency standards also ensured a favorable bottom line. While Kingtone's gross profit was only $2 million in 2014, this year they reported a $3.2 million gross profit, which translates into a 63% increase in gross profit.
Any company with a 63% gross profit increase in a year appears very lucrative and the management should be very pleased with the performance. In fact, Chief Executive Officer of Kingtone, Peng Zhang, said in a press release after publishing the annual financial results that they are "pleased with (their) increased profit.
Kingtone managed to generate a net profit of $1 million in 2015.
Over the past year Kingtone shifted its focus from software solutions to wireless system solutions.
As a result, their software solution sales decreased by 27.3%, but wireless system solution sales increased by 44.7% to approximately $8.7 million, which made up almost 99% of its revenues last year.
In a forward looking statement Mr. Zhang also provided his guidance for 2016 where he stated that Kingtone's revenue would likely come around $7 to $10 million this year with net income of $0 to $0.8 million.
One thing in particular appeared very promising to us that as of September 30, 2015, Kingtone had a working capital of $4.2 million, where almost $2.7 million was in cash. So, the liquidity of the company is in a very good shape. Especially if we consider the fact that his company's market capitalization was only $5.04 million at the time of writing this analysis.
Momentum Is Not Everything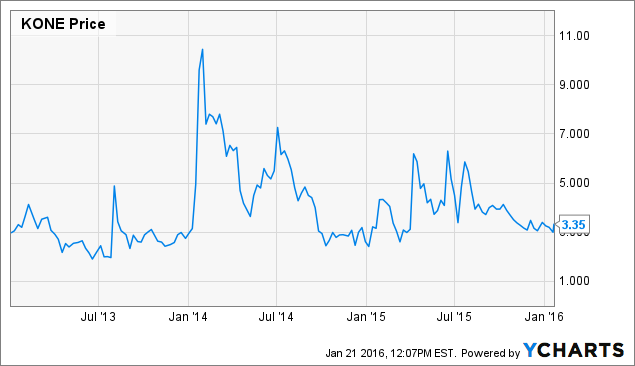 Figure 1: KONE Stock Price Seems to Have a Tendency to Perform Well in the Beginning of the Year
Kingtone's stock seems to have a tendency to perform well every year. Just after management released annual financial results, the stock price gains showed bullish momentum in January. Then with time, usually a few weeks, the investment community becomes oblivious about the very existence of this company.
Only people who bought the hype are left with a stake in this Chinese IT company to mull about selling the stock at a loss for the rest of the year.
In January 2014, Kingtone's stock price jumped from $3.35 per share to $10. That year ended with $3.35, only to jump to $4.5 again in a few weeks in early 2015.
This year, after Kingtone released its fiscal year 2015 financial results, the stock climbed from $3.00 on January 9 to $5.16 the next day, representing a 72% increase in market capitalization overnight.
By the time any major media could cover the story, the stock had fallen back to the previous level. As of the January 21 market closing, the stock was trading at $3.49 on Nasdaq.
However, we are not bullish on this company because of any momentum play. We believe the 2015 performance will repeat itself because Kingtone secured a lot of system maintenance contracts, which would provide them with a steady revenue in 2016.
Conclusion
We understand that investors have mostly lost faith in Kingtone because year after year the company has repeatedly failed to deliver. But 2015 was very different compared to previous years.
While $0 to $0.8 million is a very wide range to speculate about, given that the company has managed to turn a $1 million profit last year compared to a $1,000 net loss in the previous year, investors should feel optimistic indeed.
We believe this year's performance would likely sustain because the bulk of the gross margin came from the increase of system maintenance contracts with less R&D expense.
Kingtone has diverted its focus on their core business, which is a wireless system solution, and this segment's revenue has increased by 44.7% over the last year, and that should assure investors that this bullish trend would likely continue.
Disclosure: I/we have no positions in any stocks mentioned, and no plans to initiate any positions within the next 72 hours.
I wrote this article myself, and it expresses my own opinions. I am not receiving compensation for it. I have no business relationship with any company whose stock is mentioned in this article.
Editor's Note: This article covers one or more stocks trading at less than $1 per share and/or with less than a $100 million market cap. Please be aware of the risks associated with these stocks.