The equity markets have rebounded sharply since hitting that 1814 low in the S&P 500. Which, we pointed out within an hour of it's happening. The S&P is trading above 1900 this morning and has rallied nearly 5% since that point. Below I will show the three Federal Reserve Charts I pointed out the other day.
We can see the St. Louis Monetary has rebounded from the low set at the beginning of the month.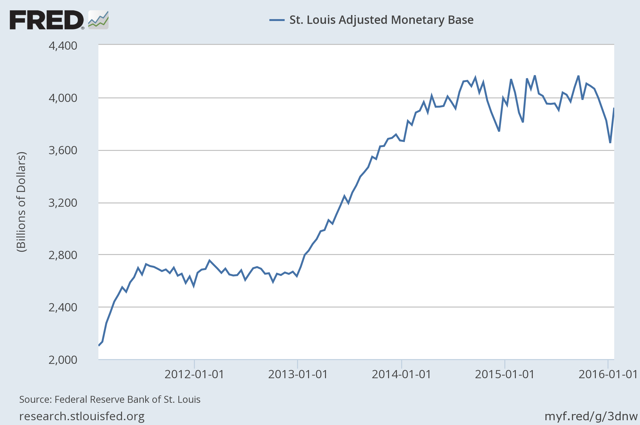 Click to enlarge
The Reverse Repo market also appears to have normalized again.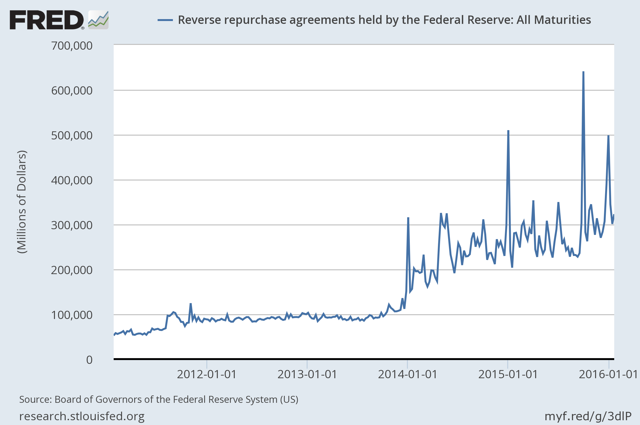 Click to enlarge
Finally, the Reserve balances with Federal Reserve Banks has also been increasing.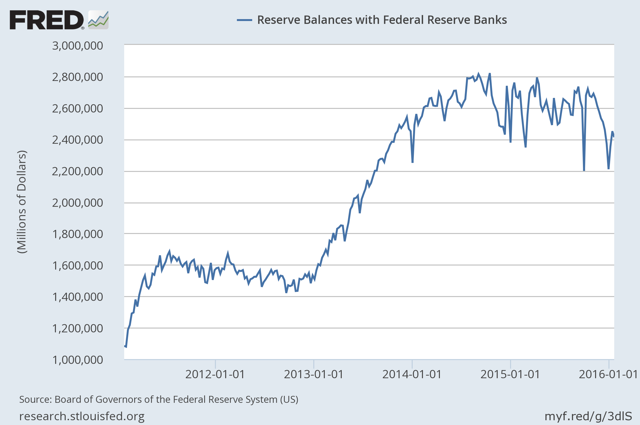 Click to enlarge
Upon the new data's publication I will update these three charts. I think it is important to watch them.
I know there has been a lot of talk recently from central banks around the world that would seem to show help is on the way. I suspect that same tone will come from the Fed next week as well at after the FOMC meeting.
Disclosure: Mott Capital Management, LLC is a registered investment adviser. Information presented is for educational purposes only and does not intend to make an offer or solicitation for the sale or purchase of any specific securities, investments, or investment strategies. Investments involve risk and unless otherwise stated, are not guaranteed. Be sure to first consult with a qualified financial adviser and/or tax professional before implementing any strategy discussed herein. Past performance is not indicative of future performance.
Disclosure: I/we have no positions in any stocks mentioned, and no plans to initiate any positions within the next 72 hours.
I wrote this article myself, and it expresses my own opinions. I am not receiving compensation for it. I have no business relationship with any company whose stock is mentioned in this article.