Sequoia Fund (MUTF:SEQUX) is one of the best performing mutual funds over the long term. It's name is often tied to that of Warren Buffett, since the founder of Sequoia, Bill Ruane, was a long-time friend of Buffett. (Note that Ruane has passed away.) In fact, when Buffett closed his money management business it was Ruane that he recommended to his former clients. So it's a bit of a shock that Sequoia's managers just got hit with a shareholder lawsuit claiming that the managers,
...recklessly caused the fund to deviate from sound investment principles.
What is Sequoia?
Sequoia isn't your run of the mill mutual fund. It's not only put up strong long-term performance numbers, but it's done so by dancing to its own drummer. That's really important to understand here.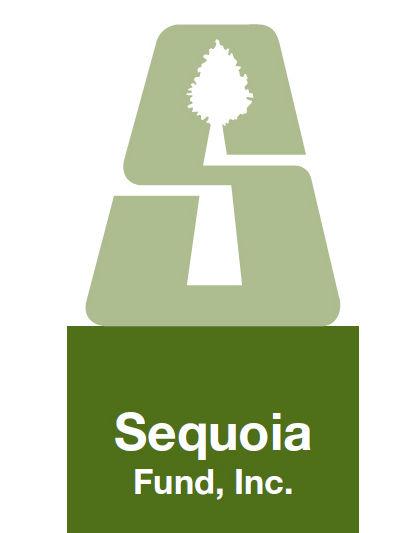 The fund is non-diversified, which means it frequently holds very few investments. It doesn't have a market cap focus, meaning it will buy securities of any size. It can own foreign and domestic names. And it openly states that it will often hold large positions in cash and cash equivalents. The managers can pretty much do whatever they want on the equity side of the market.
For example, in June 2015, the top five holdings made up 56% of the fund, with the top two accounting for just over 39%. Cash (mainly in short term government debt), meanwhile, made up around 15% of assets, so the stock concentration is even higher than the overall numbers suggest. Talk about focused!
But any investor in the fund should have known this. In fact, the two largest holdings were Berkshire Hathaway (NYSE:BRK.B) at 10.6% of the portfolio and Valeant Pharmaceuticals (NYSE:VRX) at 28.7%. Both of these names had been openly discussed in the company's annual and semi-annual reports for years. So it shouldn't have been a surprise to anyone that they were large, and thus important, holdings. Still, nearly 30% in one stock stands out. (According to news reports the Valeant position actually peaked at more then 30%, the 28.7% figure is from the fund's most recent semi-annual report.)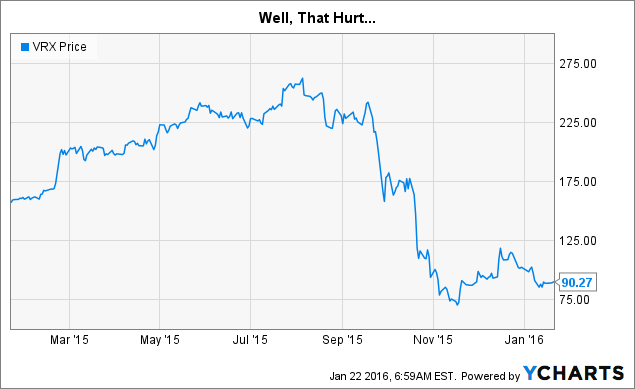 So why the suit?
Which is where the lawsuit comes in now that Valeant's shares have plummeted. This one stock is largely behind Sequoia's 2015 loss of 7.3% or so. That return trailed the broader market, but, frankly, isn't a huge loss by any stretch of the imagination. Particularly for a fund that boasts a trailing 15-year annualized return of nearly 7.4% compared to the broader market's return of just under 4.7%. For a fund that does its own thing, but has put up good results, you could forgive a bad year.
However, the fact that one disproportionately large holding did so much damage does stand out.
But is there anything that says Sequoia can't own that much of a single stock? The answer isn't clear cut. The lawsuit claims that Sequoia's own guidelines limit a single holding to 25% of the portfolio. Clearly the Valeant position was well beyond that. However, if you read the wording of the fund's Statement of Additional Information, it can't "buy" a position that is worth more than 25% of its portfolio.
The wording of this self imposed policy is:
Invest more than 25% of the value of its net assets (at the time of purchase and after giving effect thereto) in the securities of any one issuer.
Sequoia's investment in Valeant hasn't changed much since year-end 2013, a point in time when Valeant was a large holding at 16.5% of assets, but not above that 25% number. In fact, the number of shares the fund owns has actually fallen since year end 2013. So it has been share price appreciation that's driven the position higher-not additional investments.
So, "at the time of purchase," the managers were within the 25% limit on the Valeant stake. The question will come down to the wording "after giving effect thereto." I'm not a lawyer, so I can't tell you exactly how many ways that could be interpreted. But, if it's taken to mean that a holding can't be allowed to grow beyond 25%, then Sequoia's managers have a problem. If not, then the shareholder suit would appear to have less merit.
Know what you own
No matter how this suit comes out, this fight is an example of something that every investor has to deal with: knowing what you own. In the case of Sequoia, that would be a very aggressive fund that does things a little different (that's probably an understatement) than other funds. The fund's shareholder correspondences should have proven that out over the years.
And it wasn't shy about discussing Valeant, noting in the 2014 annual report, "A topic many shareholders and clients wanted to discuss with us in 2014 was Valeant." The managers went on to discuss the company in great detail.
But how does this relate to other investments? If you are talking about a mutual fund, you should take the time to look past performance and read the prospectus and Statement of Additional Information. You should also read manager commentaries to get a feel for what is actually happening at the fund on a day to day basis. Some funds aren't very open about what they do, others, like Sequoia, are.
The same is true for indexed products like exchange traded funds-you'll want to really understand what's in these products and why. In most cases the answers will make sense. But in some situations the answers might surprise you. For example, Global X Yieldco Index ETF (NASDAQ:YLCO) owns the 20 largest yieldcos, unless there aren't 20 of them. Then it buys companies that might spin off a yieldco in the future. Not the same thing in my book.
But this applies to direct stock investment, too. We all use shortcuts to weed out companies we aren't interested in. Some investors focus on growth metrics, others dividend stats, and still others valuation. There's a huge collection of data that can be used to cull the list of investable securities down to a manageable set.
But it's probably best if you dig deeper than that to understand what's going on "on the ground." If not, you probably don't really know what you own. A high yield, for example, can be an issue of the market misunderstanding a company or an accurate representation of the risks. Kinder Morgan (NYSE:KMI) is probably one of the most public examples of late. As its stock cratered funding future growth with equity sales became a non-starter. It wound up cutting a dividend it had previously said it would grow so it could keep investing in its future.
Hindsight is 20/20, of course, but if you understood that the business model required tapping the public markets to fund growth, then the increasing risk of a dividend cut would have been more obvious. The same dynamic, by the way, exists in real estate investment trusts.
I don't know if the lawsuit against Sequoia has legal merit or not (we can all debate that in the comments). But I see this event more as a reminder to know what I own. I'll probably follow the news with interest just because it's Sequoia Fund. But I think the real value here is in that reminder.
Disclosure: I/we have no positions in any stocks mentioned, and no plans to initiate any positions within the next 72 hours.
I wrote this article myself, and it expresses my own opinions. I am not receiving compensation for it (other than from Seeking Alpha). I have no business relationship with any company whose stock is mentioned in this article.