As an investor, my primary concern is total return. In general, there are two ways to increase the value of a stock: increase the total cash flow (size of the pie) or repurchase shares (increase the slice of the pie for those who do not sell). As such, I am not particularly enamored with dividends and generally prefer that a company focus on ways to increase its share price. However, rarely do you find businesses with moats as wide as Collectors Universe (NASDAQ:CLCT). In spite of its high dividend yield of 9%, I believe shares have upside to $18.
A Background of Collectors Universe
Collectors Universe is a fairly obscure company that I've followed since about 2010. The company, founded in 1986, is the US, if not global, leader in authenticity of autographs, trading card grading, and coin grading. Needless to say, authenticity of autographs has a positive impact on pricing, and grading has a huge impact on the value of coins and trading cards.
PCGS Coin Authentication & Grading Services
PCGS is the core of Collectors' business. This segment launched the company in 1986, and it has evolved into the dominant coin authentication & grading services player in the world. The marketplace for coins is not only exceptionally large and diverse, but it is also old-spanning many centuries. Therefore, the experts at PCGS are valuable and hard to replicate. PCGS employs 24 experts with an average of 28 years of experience.
Additionally, the brand has been established as the "gold" standard in the coin marketplace. Because the marketplace has moved largely online in the wake of the Internet, buyers can safely buy coins on eBay (NASDAQ:EBAY) and other networks (including Collectors' own marketplace, Certified Coin Exchange) without the fear of inauthenticity.
Revenue is driven largely by volumes, requested turnaround times, and, to a lesser extent, product mix. Volumes were basically flat in 2015, and revenue followed suit. Still, the segment generated $42m in revenue and $13.4m in operating income generating a margin in excess of 30%.
Guaranty Corporation of America, Independent Coin Grading, and ANACS are PCGS's primary competitors in this market. Though somewhat competitive due to its relatively large size, I think PCGS's name recognition in the space provides a considerable competitive advantage.
PSA - Trading Card Grading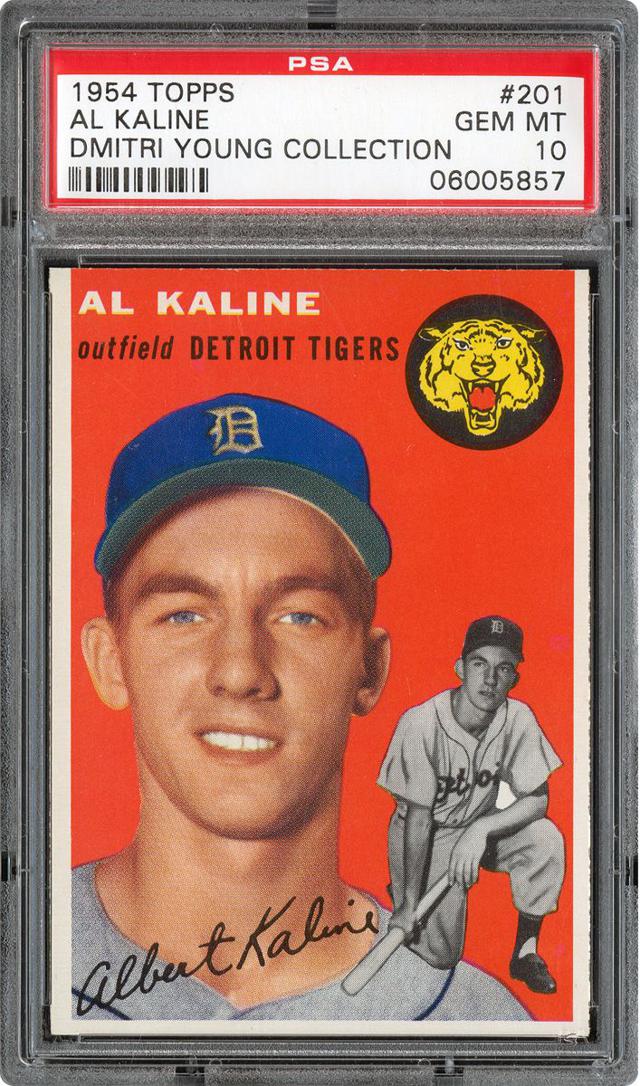 Click to enlarge
Superior grades from Collectors' PSA business also can have a profound positive impact on trading cards. "Gem Mint 10" cards-the highest rating possibly-consistently sell for a higher value than even "Mint 9" cards. Assuming the card is desirable, the rating will often determine the card's market value.
In order to grade cards, PSA employs experts who use a defined set of criteria to determine a rating. These experts have an unmatched average experience of 29 years and have established the standards for which trading cards are graded. Ultimately, any high-value collectable trading card is graded (and perhaps re-graded) by PSA.
The segment is Collectors' second largest at $15m in revenue and $3m in operating income, and it also includes the PSA/DNA autograph & memorabilia business. The segment processed 1.27m cards in FY15, up slightly from the 1.26m cards it processed in FY14. However, the estimated value jumped considerably to $109.8m from $99m in FY14. That equates to an average card value of ~$86, suggesting that the value of grading differentiation of these products begins at a low threshold.
Fees are not based on estimated value, but rather based upon turnaround time: the quicker the turnaround, the higher the fee.
The company pursues a variety of strategies to stimulate demand, including relationships with dealers, special clubs for collectors, and advertisements through trade publications and websites. There are only two competitors in this space-Beckett Trading Card Grading and Trading Card Guaranty. Beckett is a solid competitor, but I think its reasonable to assume the two largely split the market. Due to a lack of competition, I believe PSA has the ability to slowly raise prices, which should drive value over the life of the enterprise.
Most importantly, I believe the value of the PSA brand cannot be replicated. Though a small market, Collectors is a dominant company protected by a wide moat.
Like PSA sports grading and the PCGS coin business, PSA/DNA grading is among the industry leaders. However, due to the less portable nature and often high volume work attributable to this segment, authenticators may go out to sites rather than have product mailed to grading centers. Similarly, the business employs 6 experts with an average of 26 years of data and access to a comprehensive database of handwriting to aid decision-making.
Collectors Universe also has a high-end collectibles business that contributes about $4.5m in revenue and $1m in operating income.
Key Growth Drivers
Unfortunately, I do not think coin collecting or trading cards are necessarily strong secular growth stories. In terms of market growth, I would not expect it to be too robust-though Collectors Universe has shown the ability to grow revenue at a CAGR of 8.5% over the past five years, with EBIT growth of 9.8%.
Additionally, with the markets already fairly uncompetitive, I do not think there are any specific catalysts to drive market share changes. The company recently unveiled Collectors.com, which acts as an aggregator of collectible products across the web. I am not a huge collector, but I do occasionally purchase these products. Collectors.com, based on my limited experience, is a useful site though I doubt it will replace the likes of eBay as the first destination.
The third peg of Collectors Universe's growth strategy is based on international expansion. In my view, this is the company's most likely source of growth going forward. The company has previously noted solid growth at its Shanghai operation, as well as its operations in Hong Kong and Paris. Given the company's well-established presence in its grading and authentication businesses, I think it will be able to successfully leverage its brand name to achieve strong international uptake.
Unfortunately I cannot identify any natural adjacencies. Collectible athletic footwear authentication could be an interesting market. The eBay sneaker resale market now exceeds $1b, and the marketplace is fraught with fakes and replica shoes produced in China. Though I've seen a few upstarts grading and authenticating shoes, I think there is an intriguing niche that Collectors could look to occupy.
Shares have decent upside to fair value
At the time of writing, I believe shares are worth about $17-19, with a midpoint target of $18, implying upside of about 23%. I assign little value to excess cash as the company largely pays it out as a dividend. However, given recent market volatility, I think investors will have the opportunity to purchase shares at a greater discount to fair value. Additionally, I see no immediate catalyst to drive shares towards their fair value.
Ultimately, the company does have a few growth routes to pursue, including geographic expansion and adjacent ratings, but I do not think any will be able to substantially change the trajectory of Collectors' business.
Capital allocation at the company is mostly favorable, in my view. In general, I am not a huge fan of dividends, but the company has few avenues to reinvest its cash. Share repurchases may make some sense at this level, and I anticipate them to engage in repurchase activity as the company's share price diminishes.
Overall, I think the company represents a decent investment at current levels, but my no means is it a screaming bargain.
Disclosure: I/we have no positions in any stocks mentioned, and no plans to initiate any positions within the next 72 hours.
I wrote this article myself, and it expresses my own opinions. I am not receiving compensation for it (other than from Seeking Alpha). I have no business relationship with any company whose stock is mentioned in this article.