When I wrote my original article on Twitter (NYSE:TWTR), times had already been tough for the company, but not for the market as a whole. After coming down from high $50s in early 2015, some contributors argued that at a share price around $32, a turnaround was imminent. This assertion was based both on the hope that new management could bring in new users through strategically integrating products such as Periscope.
In this article, I ponder how to move forward in case you followed my short recommendation. I also give an outlook on the imminent Q4 earnings.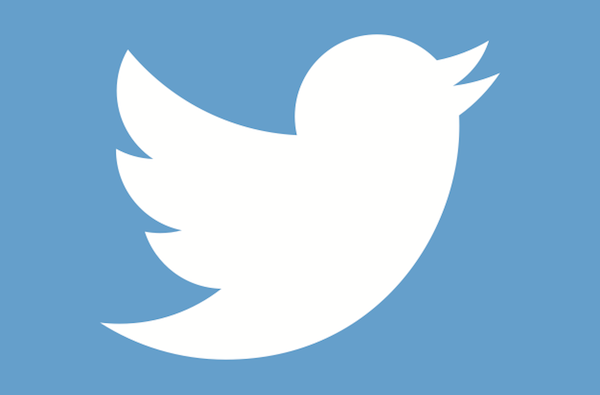 After this week's relief rally, Twitter closed at $17.82, almost 50% down from my initial short recommendation in July 2015. In part, I believe this is because I was fundamentally right about Twitter as a niche product for a select group of power-users such as journalists, media personalities and self-important adolescents. The first half of this successful short unfolded in late 2015 when Twitter sank into the mid $20s. Some believed "a bottom was in" and I thought Twitter would dwindle around the low $20s for the foreseeable future.
Then 2016 happened and Twitter shares briefly went below $16. Was this a first gaze at the shape of things to come? This is the part where I cannot take credit because pretty much every short position looked good in hindsight. The question now is whether it is worth it to continue holding a short in Twitter or if the money has been made.
What to expect from Q4 earnings
Twitter is reporting earnings on February 10. Investors will look for user growth (monthly active users (MAUs)), user engagement and ad revenue. MAUs seem to have plateaued last year just over 300 million with no substantial growth (304 in Q2 versus 307 in Q3). What is more, user engagement in Q4 seems to have decreased even further, as a recent report estimated 20% less time spent per user. In my opinion, this goes to show that the fundamental use-case issue is shining through.
I think Twitter is an example of a grossly mismanaged company that does not care about shareholder value, as I have commented previously. I am however not blind to the fact that Twitter has been able to steadily increase revenue (which is around $2 billion now) and should be cash flow positive this year. However, it stands to reason whether investors will reward this if user growth has stopped or might even be going down. One thing is clear however: Twitter is not going away anytime soon. The company is not facing a BlackBerry (NASDAQ:BBRY)/iPhone moment. It is rather facing a Yahoo (NASDAQ:YHOO) moment versus Instagram, Snapchat (Private:CHAT) and an ever-expanding Facebook (NASDAQ:FB) platform. This would mean a long, painful downward spiral into irrelevance, both in terms of user-base and revenue. However, unlike Yahoo, Twitter cannot rely on cash injections from selling Alibaba (NYSE:BABA) shares.
So where can Twitter go from here? Let us accept for a moment the possibility of Twitter management executing on a clear long-term strategic vision that will reignite user growth or at least ensure a permanent market niche for Twitter. So far, I am seeing just more of the same: Twitter playing around with message-length, UIs and "getting it right." However, strategic turnarounds take time and it might take considerably longer for management to implement its vision, if there truly is one. Maybe Twitter will never "get it right" and ultimately be suffocated by Facebook/Instagram and Snapchat or whatever comes next. What does this mean for investors?
The writing is on the wall
In my opinion, the best thing to do right now is to take profits if you are short and then walk over your profits into a Netflix (NASDAQ:NFLX) short. With a market cap coming closer to $10 billion and increasing revenues, I do not expect another 50% downside in the near future. On the other hand, the market climate is turning less friendly towards high-beta tech stocks. Famous activist-investor David Einhorn has just disclosed short positions in Tesla (NASDAQ:TSLA), Netflix (NFLX) and Amazon (NASDAQ:AMZN). Last week, I published a pre-earnings article on Netflix contemplating the possibility of Netflix doing a GoPro (NASDAQ:GPRO)-like freefall in 2016. This turned out to be very controversial, but Netflix's post-earnings reaction has furthered my suspicions. While nearly all sectors (with energy leading the way) recovered some losses on Friday, Netflix closed in the red just above $100. A move well below $100 might be imminent.
I view this as a warning to (F)AN(G) investors that should also worry Twitter owners. 2016 might not be the year for high-beta tech stocks. Reduce your exposure accordingly or hedge. If you believe in a long-term Twitter turnaround story, wait a few more days for earnings.
Disclosure: I/we have no positions in any stocks mentioned, and no plans to initiate any positions within the next 72 hours.
I wrote this article myself, and it expresses my own opinions. I am not receiving compensation for it (other than from Seeking Alpha). I have no business relationship with any company whose stock is mentioned in this article.