The snap-back in the stock market in the last two days of last week has investors wondering if the rebound will hold. Some fear the markets will repeat 2008. Few should express surprise for the market falling. Valuations are on the high side, but not extreme. Biotechnology stocks are richly valued, but they corrected over the past few months already. Conversely, the quick drop in oil prices indicates oil stocks will report very weak earnings.
Market valuations skewed
Markets are moderately overvalued, but not by much. If the average, ideal P/E is between 15 and 20, then with the S&P 500 (NYSEARCA:SPY) at 24 times, markets may fall another 17 percent.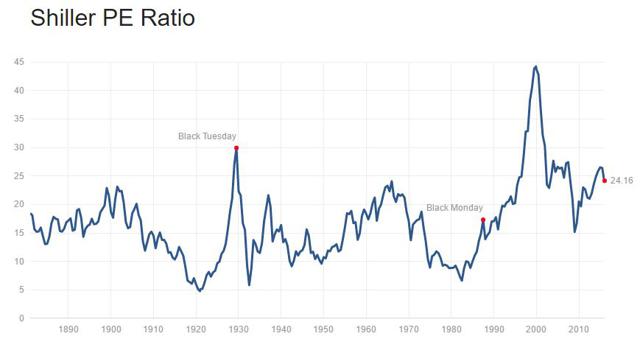 Source: http://www.multpl.com/shiller-pe/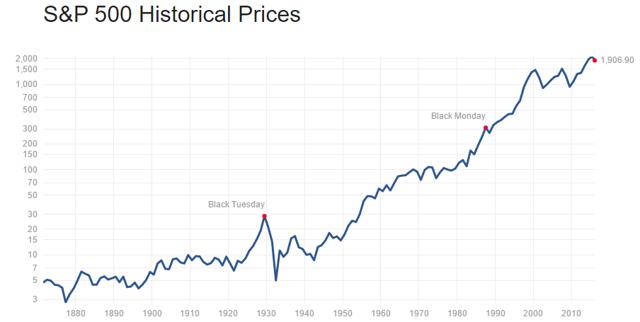 The steady ascent for the S&P 500 contrasts with the heavy selling the markets are experiencing so far this year. Stock prices are, on average, not too expensive, with some exception.
F.A.N.G. stocks, or Facebook (NASDAQ:FB), Amazon.com (NASDAQ:AMZN), Netflix (NASDAQ:NFLX), and Google (Alphabet) (NASDAQ:GOOGL), face downside pressure if earnings multiples fall. Higher fear in markets would mean underperformance for these companies. Only Alphabet appears fairly valued at 32 times earnings. The other firms have P/Es in the triple digits: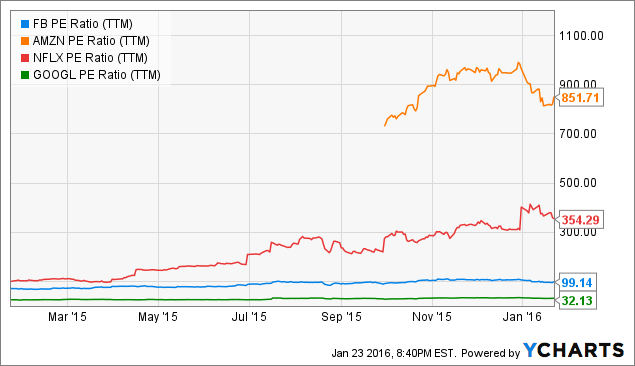 FB PE Ratio (NYSE:TTM) data by YCharts
Energy sector a drag
Higher oil output from Saudi Arabia and the lifting of sanctions against Iran for oil export spooked energy investors this year.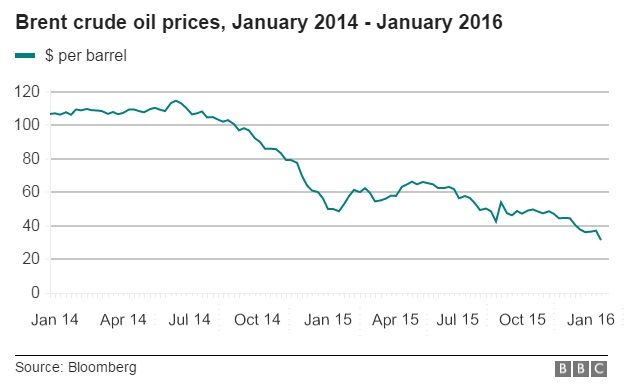 Bearishness for oil is so severe that analysts now forecast prices may fall anywhere from $10 to $20. Fortunately, the U.S. lifted its ban on oil export. Shipping firms will boost the export of Liquified Natural Gas ("LNG") this year. Golar LNG (NASDAQ:GLNG) rose 50 percent on January 22 after the firm signed a memorandum of understanding with Schlumberger. The two firms:
"...agreed to jointly market gas monetization solutions to owners, investors and governments. Golar will contribute the Floating LNG assets and technology while Schlumberger … will provide upstream development knowledge, resources and capital."
High distributions from LNG firms should set a floor for the stock price. Golar LNG has a dividend yielding 10 percent.
Highly levered will rebound more than the average, but only if energy prices improve. Linn Energy (NASDAQ:LINE), Chesapeake Energy (NYSE:CHK), and Breitburn Energy Partners (NASDAQ:BBEP) all have high debt. If oil prices fall below $30 again, these stocks will continue their descent.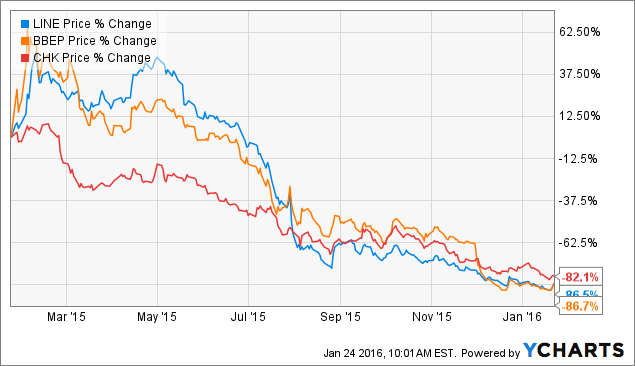 Instead of buying levered stocks, invest in companies that have vertically integetrated operations. Companies like Exxon Mobil (NYSE:XOM), ConocoPhillips (NYSE:COP), and BP plc (NYSE:BP) lower their costs to cope with low oil prices.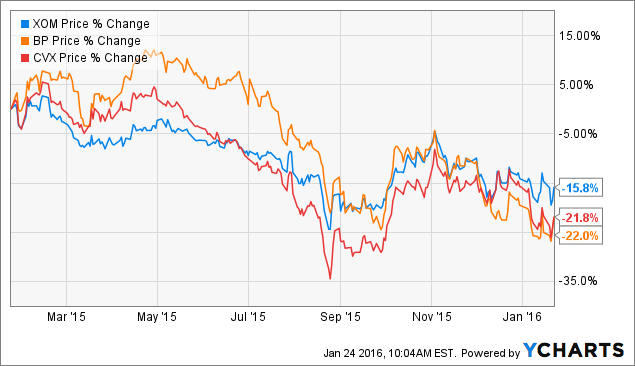 A stock picker's market
Given the market's fall is driven by fear, investors should expect sentiment to reverse. Already, hope that central banks will restart quantitative easing or that the Fed will not raise rates further helped stock markets around the world. Unfortunately, the market will shift between fear and greed. Investors seeking value will have plenty of opportunities this year.
Value investors should look for companies whose growth is independent from the economic cycle. For example, Radcom (NASDAQ:RDCM) is a stock first brought to my attention from writer Mike Arnold. This stock became one of the stocks I added to the model portfolio. Last week, investors recognized the value of the Israeli telecommunications software provider after the firm may have won AT&T (NYSE:T) as its customer.
Radcom's mispricing is due to markets not recognizing the firm is shifting from hardware to software sales, boosting profit margins. It will continue winning more telecom customers, which will mean higher revenues this year. Conversely, expensive stocks like Facebook will no longer have the luxury of acquiring firms, paying a premium, and not making anything from it. Markets ignored Facebook's admission that its $22 billion acquisition of WhatsApp makes no money. Facebook scrapped the 99 cent annual subscription fee on January 18.
More headwinds in 2016
Expect disappointing earnings from S&P 500 in the first half of this year, pulled down from energy and materials firms. Ex-energy firms will benefit from lower oil prices. By the third and fourth quarter of this year, these companies will have lower operating costs thanks to cheap energy. Investors who expect this may ignore the fear now gripping the markets.
Disclosure: I/we have no positions in any stocks mentioned, and no plans to initiate any positions within the next 72 hours.
I wrote this article myself, and it expresses my own opinions. I am not receiving compensation for it (other than from Seeking Alpha). I have no business relationship with any company whose stock is mentioned in this article.
Editor's Note: This article covers one or more stocks trading at less than $1 per share and/or with less than a $100 million market cap. Please be aware of the risks associated with these stocks.