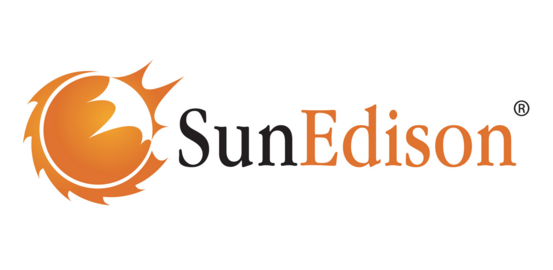 In my previous article, I questioned why David Einhorn failed to take any action up until now for the mess SunEdison (NYSE:SUNE) has gotten itself into through their reckless treatment of the capital markets. It's entirely understandable if he did not foresee the consequences of SunEdison's Vivint (NYSE:VSLR) acquisition, but it greatly confused me as why he did not take any action after the fact.
The fundamentals of the market had greatly shifted after the collapse in oil prices and investors are no longer as hungry for yields as they were prior to the collapse, especially in the energy sector. Without the support of SunEdison's Yieldcos; Terraform Power (NASDAQ:TERP) and Terraform Global (NASDAQ:GLBL), it is contentious as to whether or not 3rd party sales can sustain the margins of SunEdison's development business (Devco). Due to SunEdison's high leverage and the capital intensive nature of the Devco business, a contentious margin can potentially be fatal to SunEdison's equity. Management has given projections for their future Devco margins, but to depend on management's projections may prove to be detrimental to an investor's financial health.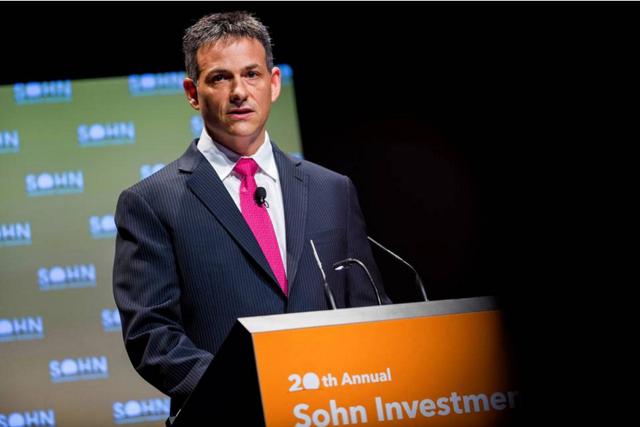 Click to enlarge
What happens from here?
Ahmad Chatila hails from the semiconductor industry and behaves with a heavy bias towards the motto "tomorrow will always be a better day". Unfortunately, this type of behavior creates losses if a sustainable margin is not attainable and the party that ends up paying for this unwarranted optimism will be equity holders as seen recently with the heavy dilution. It is not a foregone conclusion that management will not continue to dilute equity holders if they continue to go down the path of fighting to make the Devco work. However, it appears that it is management's intention to do just that.
I have argued in the past that the best path towards realizing value per share for current shareholders is to forego the Devco business for now and letting current projects be completed while opportunistically divesting certain projects and retaining the remaining ones for cash flows. The Devco business could have been rebooted once the external environment was more favorable for that business model and after SunEdison, along with TERP and GLBL regained their credibility via a change up in management. In the meantime, SunEdison could have just collected the cash flows from existing projects and protected shareholder value. There aren't many other options available and logically, there would be no point in Einhorn vying for a board seat if he agreed 100% with the status quo.
The upside from successful activism
What I hope happens to SunEdison after Einhorn obtains a seat is the same as my stated case for SunEdison. This is quite well known by now, but SunEdison's assets have tremendous value far beyond what the market gives TERP and GLBL credit for in their equity valuations. Their 20 year PPA contracts have quality investment grade counterparties on the other end of them and the cash flows should be relatively protected against fluctuations in energy prices. Because SunEdison continually put itself in a precarious financial situation through their growth mandate, the market distrusts the value of TERP and GLBL due to the perception, rightly or wrongly, that SunEdison would take advantage of their credit capacity to their own benefit and perhaps to the detriment of TERP and GLBL equity holders. This is a legitimate concern and it is only a concern because SunEdison chose a path that implies high risk. A strategy shift away from focusing on the Devco would materially lower this perceived risk and can be of great benefit to the share prices of TERP and GLBL. This in turn would lift the value of SunEdison as well as strengthen their collateral base for creditors. Hence, the need for future equity dilution is reduced and if need be, any future dilution ought to be done on substantially better terms than what would be available today.
Can we assume Einhorn desires activism?
When first reading the headlines, the wording is ambiguous in that the idea to give Einhorn a seat on the Board was proposed by SunEdison or by Einhorn. The latter case may indicate that Einhorn is willing to take an activist stance and shift the strategic view of the company. The former case may imply that the Board only wishes to change the market's perception of the company. Either way, if Einhorn does take a seat on the Board, it further associates his name and reputation with the company and my bias is to assume that he will take on an activist stance to improve the company's situation regardless of whether or not the original idea of putting someone selected by Einhorn on the Board was proposed by SunEdison or Einhorn.
Potential pitfalls
As with any large shareholders working closely with senior management, other investors run the risk of being sidelined in special deals that end up protecting the interests of the larger shareholder. The case in point is Seth Klarman's investment in Keryx (NASDAQ:KERX). When the company needed capital, Klarman offered it to the company under conditions that largely protected his own capital without giving other shareholders the opportunity to participate on equal grounds. The deal given Klarman was a convertible bond issuance with a very attractive conversion price. Since Keryx had no debt prior to this offering, Klarman has the advantage of owning Keryx's valuable Auryxia drug if the company could not pay back his debt and the ability to take tremendous upside due to the very low share conversion price of the convertible debt.
Of course, SunEdison's position is very different from that of Keryx. It would be very surprising to me if Einhorn would want to commit more capital to SunEdison unless he were sure that the business would be sustainable by itself after the capital injection due to the presence of already too many competing debt claims on the company.
Conclusion
While it is not yet confirmed whether or not David Einhorn has plans to take an activist stance in SunEdison or not, or the nature of his activism if he were to participate, his involvement with the Board should mean that he remains committed to the company as well as monetizing his stake in the company. SunEdison certainly has a lot of value, but its value is likely to be put in harm's way under management's current plan. If Einhorn implements the necessary changes to restore confidence back into SunEdison and its controlled Yieldcos, investors may largely recover from the damage inflicted by management's previous blunders. I remain hopeful of this possibility.
Disclosure: I am/we are long TERP.
I wrote this article myself, and it expresses my own opinions. I am not receiving compensation for it (other than from Seeking Alpha). I have no business relationship with any company whose stock is mentioned in this article.