As I recently noted on my instablog (free to my real-time followers) there are five reasons that big biotech is one of the most oversold sectors in the market right now. It is the only area of equities I have significantly overweight within my portfolio as I believe the space on the verge of a significant rally. The key catalyst could be earnings reports as most of the major names within the industry will deliver quarterly earnings over the next few weeks. That earnings parade starts this week with results from biotech stalwarts Amgen (NASDAQ:AMGN), Biogen (NASDAQ:BIIB) and Celgene (NASDAQ:CELG). What I expect from each and why each stock has upside is profiled below.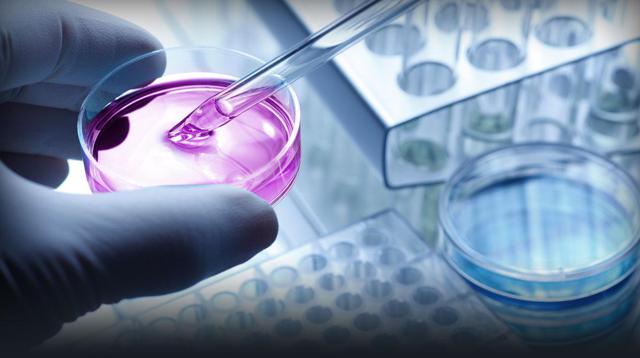 Click to enlarge
Amgen reports this week and the consensus has it earning $2.29 a share on just over $5.5 billion in revenue. I believe the company will beat expectations by at least a few pennies a share as the company has done for four straight quarters now. The stock has been strong recently but is still down some 15% from its highs this summer as the biotech sector has been weak for several months now as most of the market has been. The stock currently fetches just over $155.00 a share.
However, the company just keeps delivering good news for shareholders. Amgen hiked its dividend payout almost 27% late in 2015 and now yields 2.6%. In addition, its potential blockbuster new cholesterol drug Repatha was just approved for Japan. The FDA also just expanded the company's Kyprolis' label to allow its use as a single agent for the treatment of patients with relapsed or refractory multiple myeloma who have received one or more lines of therapy.
Analysts are becoming more positive on Amgen's prospects. Credit Suisse just initiated the shares as an Outperform with a $205.00 price target. Jefferies recently maintained their Buy rating and raised their price target to $197.00 a share on Amgen. Their analyst now sees 75%-120% upside to her Repatha U.S. sales estimates beyond 2017. Despite all the good news and solid dividend yield, the stock trades at 15 times earnings; a slight discount to the overall market.
Biogen also reports quarterly numbers on Wednesday. The consensus is calling for $4.07 a share of earnings on just over $2.7 billion in revenue. The company has easily beat earnings estimates in three of the last four quarters.
Biogen is more of a longer term story that will evolve more around its pipeline than Amgen and it does not pay a dividend as of yet. However, it does have nine drug candidates in Phase III trials, three of which are for biosimilars. The most important of these trials is for aducanumab which is being tested for treatment of Alzheimers. Obviously given the huge population with this mentally crippling condition, success here could be a game changer for the company.
In the meantime, earnings should continue to increase annually at a 10% to 15% clip on revenue gains in the upper single digits. Given this the stock is not expensive at 14.5 times forward earnings and the shares are down some 30% from their highs this summer before the market and the sector began its slide. The shares currently go for just under $270.00 a share. The median price target of the 16 analysts that cover the company is $358.50 a share currently.
Finally, we have Celgene that reports on Thursday. The company recently lowered full year guidance a bit so I expect it to beat the revised consensus. Expectations are for $1.23 a share in earnings on over $2.5 billion in revenues.
Celgene has one of best growth trajectories of the large biotechs I currently follow. Thanks to expanding indications for its blockbuster blood cancer drug Revlimid, an evolving pipeline and from its purchase of Receptos (NASDAQ:RCPT) this summer; analysts expect it to deliver $11.00 to $12.00 a share of earnings by FY2019. At the midpoint of that range, Celgene at just over $108.00 a share goes under nine times those long term profit projections. This is another biotech juggernaut Credit Suisse likes and they recently initiated the shares as a Buy and put a $149.00 a share price target on Celgene. The 19 analysts that cover the company have a $147.00 a share price target on CELG.
Those are the ABC's of earnings in big biotech this week. Hopefully good results will trigger an overdue rally in this oversold sector of the market.
Disclosure: I am/we are long AMGN, BIIB, CELG.
I wrote this article myself, and it expresses my own opinions. I am not receiving compensation for it (other than from Seeking Alpha). I have no business relationship with any company whose stock is mentioned in this article.