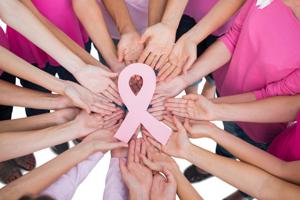 This article is a follow up to "Is Libigel Abbvie's Little Secret?" based on the discussion and addition research generated from feedback to the article. Once again I have no knowledge if Abbvie Inc.(NYSE:ABBV) or any other pharmaceutical company has an interest in Libigel. The article is intended to promote speculative discussion among potential investors as to the possibility. It is up to the reader to assess each piece of the circumstantial evidence presented and decide, if, when combined it is reasonable to expect AbbVie is pursuing LibiGel and if Teva Pharmaceuticals (NYSE:TEVA) may also be involved.
In addition to the 10 previously mentioned events identified in "Is Libigel Abbvie's Little Secret?", I found it interesting to discover the following:
On or about June 3, 2012, Patricia Fuller was promoted to Vice President of Information Technology for Biosante, now Ani Pharmaceuticals (NASDAQ:ANIP) from her position as Director of Information Technology for Biosante. At the time Biosante was facing delisting and resulted in a reverse split of its common stock at a ratio of 1 to 6, effective June 4th, 2012. Why promote someone when the company is fighting to stay listed? Biosante had been reducing their head count in order to preserve cash.
Correspondence with Biosante indicated that effective June 4th, 2012 Biosante had moved to a new Address located 222 South Ninth Street Suite 2000 Minneapolis, MN 55402. This happens to be the same address as their law firm Oppenheimer Wolff & Donnelly LLP Why move to Mineapolis? Ani Pharmaceuticals is based in Baudette, MN.
According to Patricia Fuller's Linkedin page, she is the Owner/President of Technology Management Group which cites Abbvie as one of its key clients. As mentioned in "Is Libigel Abbvie's Little Secret?" Abbvie hired Dr Michael Snabes, the Libigel Study Director, as their Sr Director of Men and Women's health. Was Patricia Fuller promoted to ensure the seamless transfer of the large volume of Libigel data to Abbvie in order to continue analyzing the data?
In reviewing the recent patent prosecution viewable through the Public Pair website, you will observe that the following significant changes were made to the patent application titled "Methods for treating sexual dysfunction while decreasing cardiovascular risk" Claim # 1 (amendment -italicized) - "A method for reducing the number of cardiovascular events in a postmenopausal woman comprising: administering to the woman a topical formulation comprising a therapeutically effective amount of androgen, whereby administering the formulation results in a reduction in cardiovascular events in an untreated postmenopausal woman, and wherein the reduction in the number of cardiovascular events is reduced by at least 70% compared to the expected number for cardiovascular events for a postmenopausal woman." Note: HSDD is removed and quantifying the value of 70% reduction has been added to the claim. Claim # 30 (New) - "A method for reducing the number of breast cancer events in a postmenopausal woman comprising: administering to woman a topical formulation comprising a therapeutically effective amount of androgen, whereby administering the formulation results in reduction in breast cancer events in the woman compared to an expected number of breast cancer events in an untreated postmenopausal woman." Note: In all previous patent applications assigned to Biosante, no claims were ever made with respect to reducing the risk of breast cancer events. Considering that Stephen Simes, Biosante's CEO, stated in their press release dated September 4, 2012 titled "BioSante Pharmaceuticals Announces Positive LibiGel® Phase III Safety Data Review and Decision to Conclude the Safety Study" that breast cancer events were "in line with the expected rate based on the ages of the subjects enrolled in the study". In a conversation with Stephen Simes dated February 28th, 2013. Simes stated that the Libigel's safety study had been concluded to the point where it is ready for analysis. He estimated the analysis would cost anywhere between $6 and $10 million. In addition a condition of the merger with ANI Pharmaceuticals was that Biosante enter the merger with at least $17 million in cash. The next month Abbvie hires Dr Snabes. Note: It appears that Claim #30 could only have been substantiated by further analyzing the data. Ani Pharmaceuticals' R&D expenses does not appear to support the possibility that they analyzed the data. Who analyzed the data supporting this new claim? Dr Snabes and Abbvie?
According to Biosante's 10k SEC filing dated February 28, 2013, Antares Pharmaceutical (NASDAQ:ATRS) appears well positioned to gain from these discoveries. There was a licensing agreement in place with Antares pharmaceuticals. The following is taken from this SEC filing: "License Agreements. BioSante licensed the technology underlying LibiGel and Elestrin, but not its male testosterone gel, from Antares Pharma, Inc. Under the agreement, Antares granted BioSante an exclusive license to certain patents and patent applications covering these gel products, including rights to sublicense, in order to develop and market the products in certain territories, including the U.S., Canada, New Zealand, South Africa, Israel, Mexico, China (including Hong Kong) and Indonesia. BioSante is the exclusive licensee in certain territories for issued U.S. patents for these products and additional patent applications have been filed for this licensed technology in the U.S. and several foreign jurisdictions. Under the agreement, BioSante is required to pay Antares certain development and regulatory milestone payments and royalties based on net sales of any products BioSante or its sub-licensees sell incorporating the in-licensed technology. Specifically, BioSante is obligated to pay Antares 25 percent of all upfront and milestone payments related to a license and a 4.5 percent royalty on net sales of product by BioSante or a licensee." Since Antares appears to have Libigel's rights to the rest of the world including Europe. Will they benefit from the accidental discoveries during the Libigel trials?
November 29, 2011, Antares Pharma announces Issuance of New U.S. Patent Covering LibiGel. U.S. Patent No. 8,067,399, titled "Methods and Apparatus for Transdermal or Transmucosal Application of Testosterone." The patent covers a method for treating hypoactive sexual desire disorder [HSDD] or female sexual dysfunction [FSD]. The patent is expected to provide protection until December, 2028. December 12, 2012, Antares Pharma was issued another related patent which appears to have much broader implications. In this patent the initial claim is "A method for providing testosterone replacement therapy to a female in need thereof." Whereas the patent issued November 29, 2011 had the following as an initial claim: "A method for treating hypoactive sexual desire disorder (HSDD) or female sexual dysfunction in a female in need thereof)" Why did Antares not announce receiving the patent with broader application of Testosterone replacement therapy?
Discussions among ANI Pharmaceuticals and Antares Pharmaceutical investors have questioned the possibility of Teva Pharmaceuticals also having an interest in Libigel. The following actions appear to have raised their suspicions to the possibility: Since the merger between Biosante and Ani Pharmaceuticals, Ani Pharmaceuticals has entered into four agreements with Teva acquiring 54 previously approved ANDAs, and rights to an approved NDA for a 1% Testosterone gel (formerly Bio-t-gel) originally developed by Biosante for Teva Pharmaceuticals. Each of the agreements include royalties to flow back to Teva Pharmaceuticals. A look at Antares Pharmaceuticals Pipeline shows a partnership with Teva Pharmaceuticals on three ANDA products and one NDA. While Libigel was under development, Abbott Pharmaceuticals was suing Teva for patent infringement over Bio-T-Gel, a male testosterone product. December 2011 ,Abbott and Teva reach an out of court settlement. Terms of the agreement were never disclosed. This appeared to pave the way for the FDA approval of Bio-t-gel on February 14, 2012. Bio-t-gel was never launched by Teva and later became the subject of an FTC lawsuit against Abbvie regarding Pay- for-delay. According to the FTC Teva basically gained favor with launching a generic version of Tricor in exchange for not launching a Bio-t-gel as generic competition to Androgel. This case was later ruled in Abbvie's favor. Given the relationship between Biosante and Teva regarding the male testosterone drug Bio-t-gel, it is safe to assume Teva was aware of progress on Libigel's development and may have been equally interested? Was there more to the Teva and Abbott undisclosed settlement? Could the agreement also have involved a future stake in Libigel? In closing, I would like to remind readers once again that I have no knowledge of a deal for LibiGel involving any of the pharmaceutical companies discussed in this article. In the end, I encourage the readers to make their own assessment, based on the information provided and their own due diligence.
Disclosure: I am/we are long ANIP.
I wrote this article myself, and it expresses my own opinions. I am not receiving compensation for it (other than from Seeking Alpha). I have no business relationship with any company whose stock is mentioned in this article.