Schlumberger (NYSE:SLB) has recently reported its fourth quarter results in which the world's leading oilfield services company posted its first quarterly net loss in more than a decade on the back of a brutal environment in the global oil market.
Earnings recap
The Houston and Paris based company reported 39% decline in revenues from the final quarter of 2014 to $7.74 billion, slightly missing analysts' consensus estimate of $7.78 billion, according to data from Thomson Reuters. Revenues from North America region plunged 54.8% to $1.96 billion while international revenues were down 30.4% to $5.71 billion. This includes 31.5% drop in Latin America revenues to $1.41 billion, 32.8% drop in Europe/CIS/Africa revenues to $2.06 billion and 27.3% drop in Middle East & Asia revenues to $2.25 billion.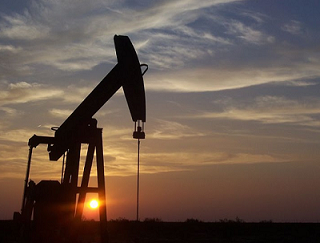 Source: Stock photo.
Schlumberger also booked $2.1 billion in one-time pre-tax charges related to restructuring and asset impairments. The company cut an additional 10,000 jobs. Schlumberger swung from a net profit of $302 million, or $0.23 per share, in the fourth quarter of 2014 to a loss of $1.02 billion, or $0.81 per share - its first quarterly net loss in 12 years. But this loss was largely driven by abovementioned one-off charges. Excluding those, the company reported a profit of $0.65 per share, down from a profit of $1.50 per share a year earlier. The company ended up beating analysts' consensus estimate of a profit of $0.63 per share.
Schlumberger reported 83.6% drop in pre-tax operating income in North America to $139 million, 24.5% drop in Latin America to $324 million, 37.3% drop in Europe/CIS/Africa region to $428 million and 42.2% drop in Middle East & Asia to $507 million.
The North America market witnessed severe pricing pressure across all product lines, particularly pressure pumping, which led to a sharp decline in operating margin from 19.6% in the fourth quarter of 2014 to just 7.1% in the latest quarter. Outside of North America, Schlumberger saw operating margins drop from 24.2% a year earlier to 22.0%.
Schlumberger generated $798 million of free cash flow in the quarter. It has decided to keep the dividend flat but approved another $10 billion share repurchase plan as the previous program of the same amount nears its conclusion.
As for the Cameron International s takeover, Schlumberger said that the pre-close integration plans were substantially complete and the company has already received a green signal from regulators in US, Canada, Brazil and Russia. The company expects to close the merger by the first quarter of 2016.
Analysis
Schlumberger's takeover of Cameron International is moving forward smoothly, unlike Halliburton (NYSE:HAL) which is facing growing pressure from regulators at home and abroad over its takeover of Baker Hughes (NYSE:BHI), which I have recently covered (here and here). That's not surprising, given the significant difference in size and scale of the two deals. Halliburton's takeover of Baker Hughes is the biggest deal the global oilfield services industry has ever seen that could potentially alter the pricing environment. Moreover, unlike Halliburton and Baker Hughes, there is little overlap in the core business of Schlumberger and Cameron International.
Overall, Schlumberger delivered a solid performance, considering the tough macro backdrop. The revenues and earnings in North America declined significantly, but that was largely anticipated. In fact, the company's revenues from the region fell 14% from the third quarter, which was roughly in line with the 15% drop in rig count in the same period.
Schlumberger's performance in the international markets, on the other hand, has been holding up well. The company's international operating margins were still more than 20%. We've seen this trend throughout 2015. The company, as well as its peers, has consistently delivered a superior performance outside of North America. This, once again, shows that North America is facing the brunt of oil's collapse. Here, the response of oil producers, in terms of capital spending cuts, has been quicker and bigger than what we've seen in the international markets. This has put Schlumberger, which gets most of its revenues and profits from international markets, in a much better position than other US focused oilfield services stocks, such as Halliburton, Helmerich & Payne (NYSE:HP) and Patterson-UTI Energy (NASDAQ:PTEN).
The rout in the energy sector is positioned to intensify in the coming months, despite oil's recent rally. The macro environment hasn't improved. Rather, the International Energy Agency has warned that the oil market could "drown in oversupply" of the commodity in 2016 as Iran ramps up crude exports. Meanwhile, China's economic slowdown has raised concerns regarding oil demand. The world's second largest economy grew by just 6.9% in 2015 - slowest pace in a quarter of a century. And the growth could slow to 6% by 2017, according to IMF. Capital spending from oil producers, Schlumberger's customers, will likely decline further in 2016. Schlumberger itself is not expecting a turnaround this year. The company will, therefore, continue to battle with pricing pressure and weak demand.
But Schlumberger will have an advantage, thanks to its leadership in the international markets which will likely outperform North American market in 2016, just like last year. Besides, Schlumberger continues to generate best-in-class free cash flows. The company generated $798 million of free cash flows, roughly 98% of its adjusted earnings - this could be the highest rate in the industry. The company is generating more than enough cash to fund its growth and has roughly $10 billion cash available. This makes Schlumberger the best positioned pure-play oilfield services company to take advantage of the downturn by making another accretive acquisition. For these reasons, Schlumberger stock is well positioned to outperform its peers.
Disclosure: I/we have no positions in any stocks mentioned, and no plans to initiate any positions within the next 72 hours.
I wrote this article myself, and it expresses my own opinions. I am not receiving compensation for it (other than from Seeking Alpha). I have no business relationship with any company whose stock is mentioned in this article.